MA Interaction Design Communication graduate Michael Sedbon has been awarded €25,000 to realise his bio art project in the Bio Art & Design Award 2019 (BAD Award).
The Bio Art & Design Award (BAD Award) is a unique competition founded in 2010, aiming to stimulate young artists and designers from all over the world to experiment with bio art and design and to collaborate with renowned Dutch research groups.
During the finale, 11 international teams of artists and scientists had to pitch their bio art project ideas. An independent expert jury, led by jury chairman William Myers, chose Michael's project as one of three winners, who will receive a prize of €25,000 to realise their bio art project.
The three artworks will then be exhibited from 29 November 2019 at MU Artspace in Eindenhoven.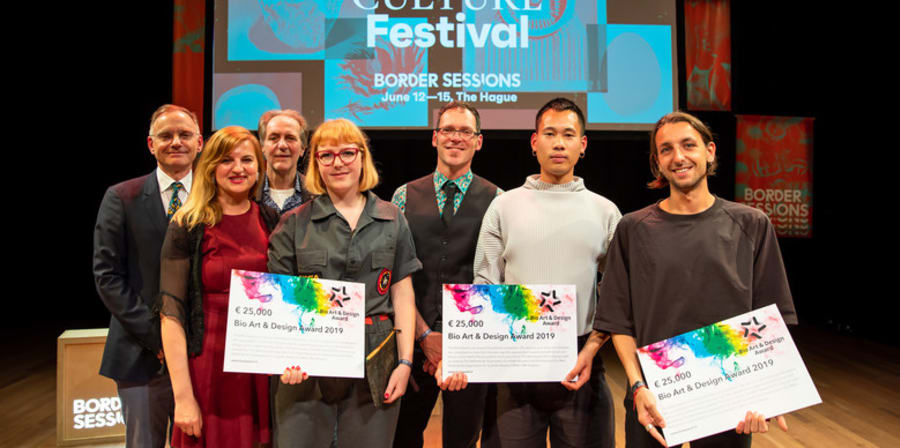 Michael's project explores the era that will be marked by the agency of everything non-human: from self-organising urban infrastructure to ubiquitous politically driven digital networks.
He raises the questions: will this act as a catalyst of already existing tensions or allow for totally new distributions of power? The project also highlights in an experimental setup both the hopes and issues through an artificial ecosystem comprised of photosynthetic bacterial culture-sharing light resources.