Each year, winners of the Young Director Award (YDA) are announced at the prestigious Cannes Lions Festival, which celebrates the power of creative communications.
With a focus on supporting creative talent in commercial film production, the YDA is dedicated promoting young, up-and-coming filmmakers internationally.
In July, YDA President Francois Chilot announced the 2020 winners, which included BA (Hons) Film Practice graduate Sofia Rivolta for her short film, Learning from the Wind (Imparare Dal Vento), which was recognised with a Silver Screen Europe Award.
Co-directed with friend Federico Mazzarisi, Learning from the Wind follows 2 teenagers who communicate through text messages and phone calls as they reflect on the emotional impact of isolation during quarantine.
We chatted to Sofia about the inspiration behind the film, her creative process and inspiration, and how studying on the BA (Hons) Film Practice course at London College of Communication has influenced her creative journey so far.
"This film was an escape, and a way to feel closer and connected to each other again"
What inspired you to create Learning from the Wind?
Everything started after I finished my UAL graduation film and decided to go back to Italy for a ski trip with my friend Federico, who is also a film director. It was early March, and soon, Italy was the first country in Europe to announce a National Lockdown. I was forced to quickly return from my weekend getaway, but not back to London - to my parent's place in Lombardia in the North of Italy, while Federico went back to his home in Puglia, which is in Southern Italy.
After a week locked at home, Federico and I were baffled about COVID, and how it was going to affect our lives, studies and work. To trick those times of stillness, we decided to film something together despite the distance. It started as one of those games to keep you and your friend motivated and creative: a 'Quarantine Diary'. We started filming ourselves with our own amateur Hi8 video cameras, but soon realised this approach was quite restrictive and not compelling enough - as directors, our comfort zone is behind the camera rather than in front.
However, we soon realised we did have 2 subjects to film: Alice and Andrea, our younger siblings. The plot of Learning from the Wind is inspired by real events and our own experiences during Lockdown, and so with 2 characters in mind, we started writing a script which developed day after day.
What were the major themes and messages that you wanted to explore through your film?
Set between the first and second phases of Lockdown in Italy, the film begins with voiceover reactions to the horrors experienced when Coronavirus first affected the country before the audience is introduced to our protagonists, Alice and Andrea.
Separated through quarantine, we follow their conversations over text and calls as they deal with the impact of Lockdown while encountering personal and emotional issues: Alice's father tests positive for Covid-19, while Andrea is forced to complete a period of self-isolation before he can return to his family. The film ends with Andrea sending Alice a video camera so they can make a film together – echoing the actions of Federico and I.
We wanted to explore the evolution of friendships and relationships during this delicate historical moment. So many people found themselves locked and trapped in their houses, far from their partners and friends. This film was an escape, and a way to feel closer and connected to each other again.
"We embraced the practical impossibilities of the current moment"
Tell us about your creative process.
When we started the project, we were still in Phase 1 at the time, and the restrictions in Italy were quite harsh. Leaving the house wasn't possible, and nor was meeting people. Despite these limitations, the entire film was made while respecting all rules issued by the Italian government in March 2020.
We embraced the practical impossibilities of the current moment to build a team that worked from a distance, but we had to film on our own. We had to deal with our own equipment, operate it with no technical support, and shoot without lights.
To us, it was clear that the film had to be raw, natural and with an honest, authentic look. We worked hard to give the short movie a visually poetic aesthetic with dense colour saturation. We wanted to suggest to our audience that the film itself is both a game and a resolution that our characters go with to deal with isolation - in other words, a film inside the film. This is why their film starts when ours finishes.
What were your highlights from the making of Learning from the Wind?
It was entirely unique and unexpected, yet the process came very naturally: we played with what we had, and the film came along, step-by-step.
The constant communication with my co-director was particularly stimulating during the development phase as we had to plan 2 different shooting lists that could merge in the edit - half of the film was filmed by me and half by him.
Another surprising part that I enjoyed was the entire process of post-production, which was done remotely. All of our collaborators were in different towns between Italy and UK: I can't remember how many hours we spent between Zoom and Skype to prepare and finalise the edit!
Last but not least, as our brother and sister aren't professional actors, we relied on 2 young emerging Italian actors for our voice-overs. We soon found ourselves directing them via Skype while they were recording their voices from home.
I'm delighted and thankful that all of the professionals who were involved in the project embraced the idea and wild methods from the very beginning.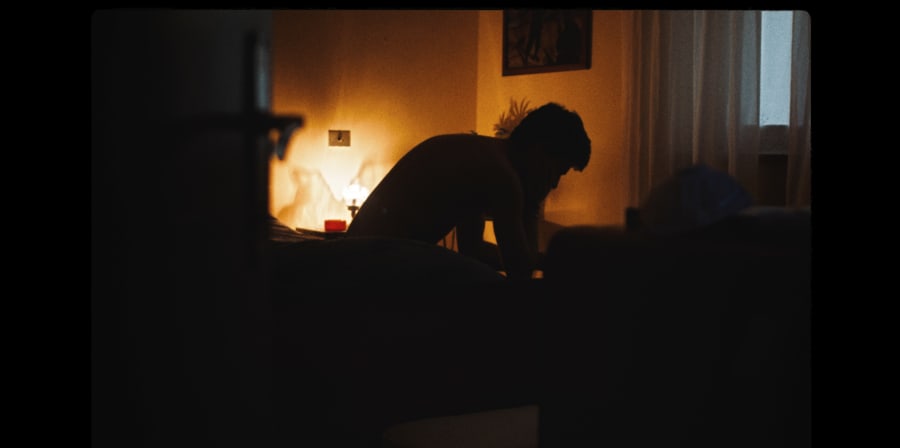 "Don't be shy about stealing from your own experiences and your own reality"
How did you apply what you'd learned on your course to this film production?
There are specific jobs like mine that usually rely on teamwork: as your career develops, you tend to specialise in your practice more and more, while other professionals support your idea and film in all different ways. This one time was different - Learning from the Wind soon made me remember the first year of my course at LCC where we worked in small teams to make our first short-film. Back then, we were encouraged to try all different roles of a film crew, and to understand and experiment with them. With Learning from the Wind, I had to do the same.
At first, I was very sceptical about operating the camera by myself as I usually work with an all-camera team and DP. Still, the circumstances didn't allow me to have all the support I'd typically get from collaborators, and it felt like going back to the beginning and not being shy to try.
I also applied another crucial lesson my course, which was to believe in simple, powerful ideas. When you're a young creative, you sometimes tend to be too ambitious with the goal of creating something extraordinary while forgetting you have too little budget, experience or facilities. (It's normal and understandable - I made this mistake so many times.) However, during my time at LCC, I learned how to be more realistic in terms of possibilities, and to take advantage of the most straightforward and simple ideas to express my vision.
Don't be shy about stealing from your own experiences and your own reality: often, it's right there where you find the most real and beautiful stories to tell.
How is Learning from the Wind a great example of your style as a director?
Firstly, I think the film embraces the simplicity and beauty of reality - its human and sentimental side - which is something I always search for in my films and narratives.
This film was also very personal; not only because it was partly autobiographical, but also because I used my own family house as location and my sister as the main character. Knowing these elements very well, I could really focus on the style I wanted to give the film. Mostly through camera-work, I wanted to feel trapped in the story and feel emotionally close to the characters.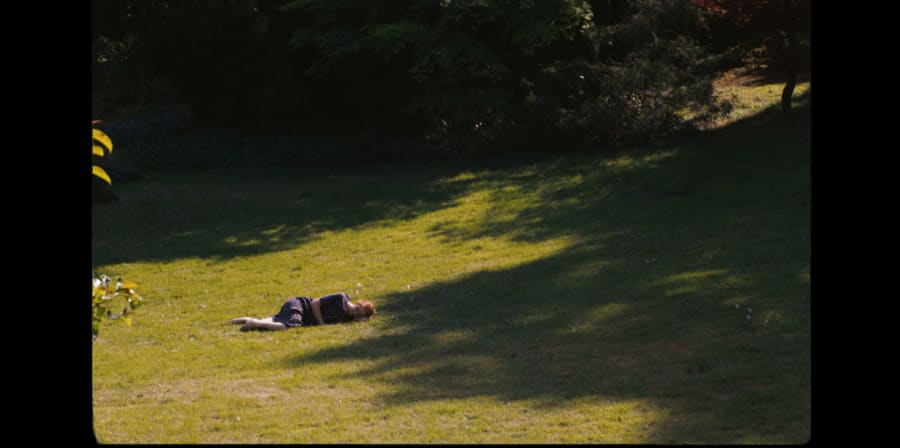 How did you first find out about the Young Director Award?
London-based production company Great Guns showed its interest in producing video content during Lockdown. We pitched them our idea, and they soon supported the project and helped us through post-production. When the film was finished, they submitted it to the Young Director Award, which they thought was the right placement for both the film and us as I'm 22 and Federico, 25.
A few months later the great news arrived: Learning from the Wind had been shortlisted, and in July - during a live ceremony - the film won a Silver Screen Europe Award. It was a great surprise and a huge honour. A few days after my graduation, there was YDA's award ceremony, and winning was an excellent way to celebrate my university achievements too.
As a young director, it's very hard to take your first steps in the industry, and I felt very unlucky to experience this critical and significant moment of my life during a global pandemic. However, the award gave me the right motivation to never stop working hard and believing in my dreams.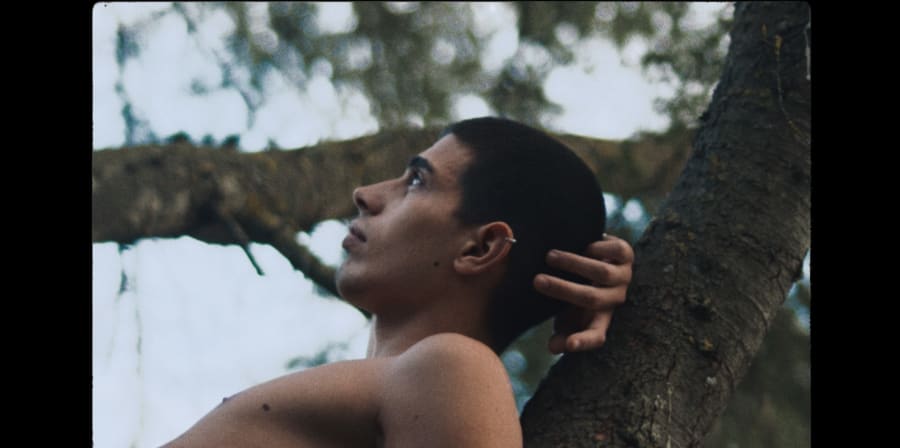 "I saw myself growing up professionally as my films were coming to life"
What other projects are you currently working on?
After graduation and Cannes, I directed a few other short videos and directed the first season of an animated series for children called One Love, which is now broadcast by the Italian national TV channel, RAI - I hope to start a second season in 2021.
I'm also working on a feature film script, which I hope to present to a few production companies early next year. The goal is obviously to keep doing films and to stay creative!
What did you most enjoy about your time on BA (Hons) Film Practice at LCC, and how did it shape your career goals?
The making of short films during the 3 years of my BA were definitely the best part of my university experience. I saw myself growing up professionally as my films were coming to life: film after film, year after year. I think no better place could give you the chance to develop your ideas and stories while giving you the time and place to experiment, and to learn from your mistakes.
I also enjoyed my lectures - I believe if someone studies cinema and learns how to analyse movies, they also become a more confident and complete filmmaker in practice.
During my time at LCC, I specialised in directing and producing. Since I was very little, I knew this was my career path, but my University studies helped me to enhance my passion for this practice even more. I learned a lot - besides the theory and technical side of things, the course gave me the chance to also grow up artistically, and offered solid support for me to direct my first short films while unleashing my developing vision of cinema and storytelling.
Related links