In February, students from the BA (Hons) Film and Screen Studies and BA (Hons) Film and Television courses at London College of Communication (LCC) took a study trip to attend the 70th Berlin International Film Festival, or Berlinale.
The group spent 4 days in the German capital where they also met with students and staff from LCC's CILECT partner, Swinburne University of Technology, which is based in Melbourne, Australia.
Founded in West Berlin in 1951, the Berlinale is one of the most prestigious film festivals in the world, and is known as one of the 'Big Three' along with the Venice Film Festival in Italy and Cannes Film Festival in France.
Each February, hundreds of films are showcased from different cinematic genres, culminating in the award of the 'Golden Bear' - the Festival's top accolade.
During the course of their 4-day trip, 10 students and 2 Course Leaders found themselves surrounded by professionals from the film, media and screen industries, and got the chance to find inspiration from films across different categories which included 'Berlinale Shorts' and 'Panorama'. The production countries of the films shown included Brazil, Taiwan, Iran, South Korea, Greece, Sweden and Argentina, among many other others.
Attending the Film Festival also offered students and staff the chance to network with their peers from fellow CILECT member, Swinburne University of Technology, with whom LCC plans on building a wider partnership by establishing new exchange agreements and student projects in the future.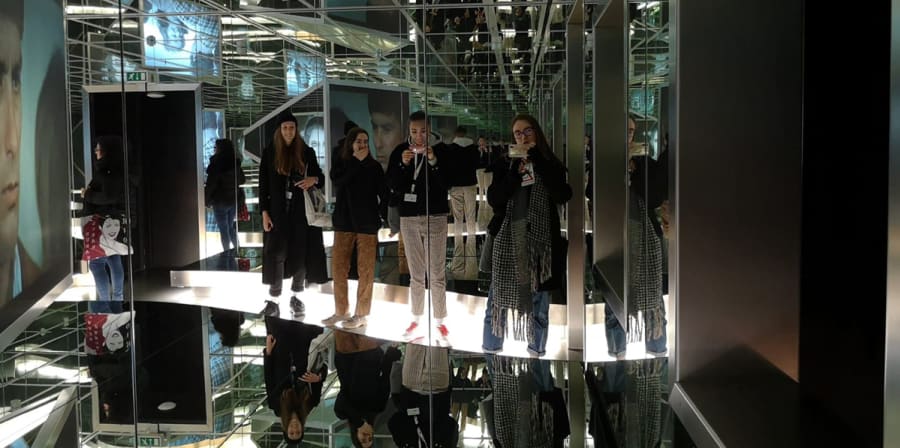 CILECT (Centre International de Liaison des Ecoles de Cinéma et de Télévision, or the International Association of Film and Television Schools) was founded in 1954, and aims to develop a network of educational institutions across the world which offer education, research and training across film, television and related media.
Alongside LCC, CiLECT includes over 180 members from over 65 countries. It remains true to its roots of education and collaboration, and is responsible for organising both global and regional forums where ideas, practices and skills can be exchanged.
Related links