Led by newly appointed Senior Lecturer, Ed Webb-Ingall, the collaborative project provided an opportunity for students to review a range of films programmed as part of the Festival's tenth edition.
Alchemy Film and Arts is a cultural organisation based in Hawick, Scotland. Its ethos explores the ways film can be used to generate discussion, strengthen community, and stimulate creative thought through a diverse range of year-round events which celebrate artistic excellence.
Reshaped in response to the global Coronavirus pandemic, the 2020 edition of Alchemy Film and Arts' annual festival was its first exclusively digital iteration. Over the course of three days, Alchemy Live hosted a one-off online stream of 15 film programmes, including ten curated shorts screenings, three spotlight slots and two features.
"I was glad to use the opportunity to speak up"
Alongside the Innovation and Storytelling Unit, students from the BA (Hons) Film and Screen Studies course at London College of Communication selected and reviewed a number of films shown at the virtual film festival.
We chatted to four of the students who took part in the project - Martyna Ratnikaite, Mariella Driskell, Natali Dakova and Erin Quigley - about their experiences, as well as their highlights of studying at LCC so far.
In your own words, tell us a little bit about the collaboration.
Martyna: "This was a collaboration between Scotland-based Alchemy Film Festival and LCC students to amplify the voices of the emerging film industry by providing perspectives on today's experimental cinema."
Mariella: "I watched a few different programmes that consisted of about 3-5 different short films. From these, I chose one film that stood out to me the most and wrote a 250-word review on it."
Natali: "After watching a diverse selection of short films, we wrote a review of a programme of our choice. Our reviews were published on the official page of the festival and were also shared on the festival's social platforms."
Erin: "The project was a great experience. Our lecturer, Ed, communicated between us and Alchemy to bring it all to fruition. I decided to take part as I'm interested in reviewing and it was a great opportunity to see my work in print."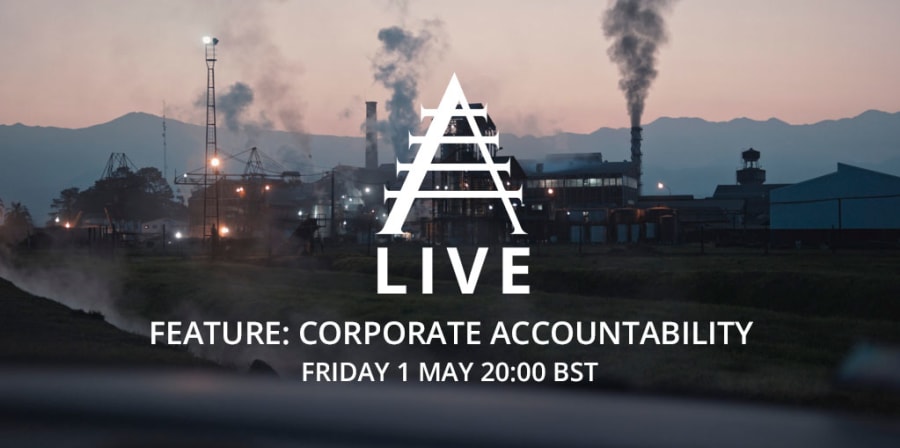 "A collective joy"
What were your highlights of the project?
Martyna: "I chose to write about Jonathan Perel's Corporate Accountability, which explores the 30,000 Argentinians who were kidnapped from their workplaces during Videla's rule. Unfortunately, movies dealing with such subjects are too rarely given enough space in the mainstream media; because of this, I was glad to use the opportunity to speak up."
Mariella: "I most enjoyed finding a variety of different of films in one place considering they were all from different filmmakers in different countries. The project has inspired me to attend other online viewing events which I hadn't previously considered as much."
Natali: "The most exciting aspect for me was seeing our reviews published and feeling a collective joy at the idea that the participation of students in such an event is valued and respected."
Erin: "My highlights included Alchemy's flexibility in allowing us to review whichever project we desired, as well as having the freedom to write without a particularly restrictive word count or style."
What have been the best things about studying on the BA (Hons) Film and Screen Studies course at LCC?
Martyna: "How dedicated my course is to the decolonisation of the curriculum."
Mariella: "It's allowed me to critically evaluate how films and screen media portray and play a role in culture and society. I love watching films from all moments in cinema's history, and from all countries of the world. It's also great to be able to discuss film and its theories with like-minded people."
Natali: "I've really enjoyed the lectures as we've been able to analyse various influential ideologies exploring screen culture, and to position the many understandings of film and media in a broader social and historical context."
Erin: "In general, the best thing about my experience has been the opportunity to explore different sectors, from editing to reviewing etc. The wide range of the course leaves me optimistic about finding what I want to do within the film industry."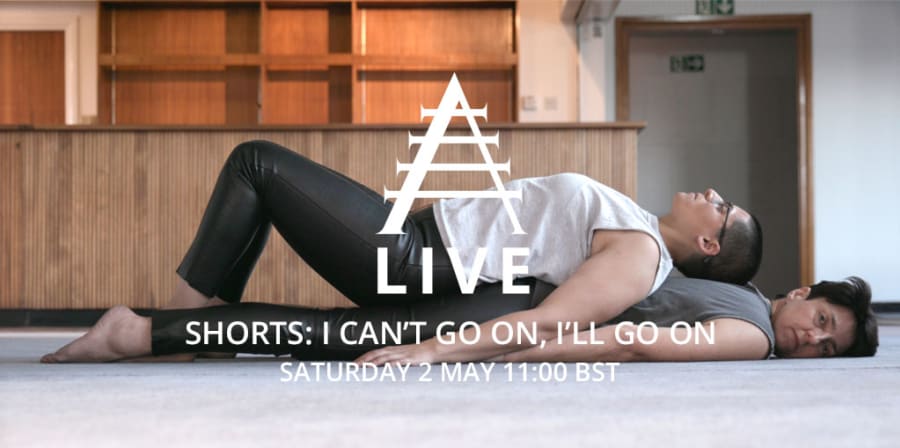 "Cultural, intellectual and even social benefits to the students as individuals"
Michael Pattison, Creative Director of Alchemy Film and Arts, explained that the challenges of pivoting the festival to exclusively digital platforms were also met with the benefits of wider virtual collaboration.
"To broaden our audience reach in the way that we did was not only heartening for the team during the event itself, but also a vindication of the immediate and long-term possibilities of digital programming," he said.
"The positives here are obvious: where practical limitations would have prevented a group of LCC students from attending an in-person iteration of the festival, an online version brought both us to them and them to us.
"It's always great, of course, to see meaningful collaborations taking place between academic institutions and non-academic organisations, especially considering the quantifiable cultural, intellectual and even social benefits to the students as individuals, but I also speak here from a personal perspective: as a critic, I see massive continuities between curatorial practices, criticism, and critical thought in the wider, applied sense.
"So, for there to be a group of students at the beginning of their careers – regardless of what those careers turn out to be – taking the time to engage with and interrogate the links between the films we programmed and how they may or may not challenge or reflect the world is important. I enjoyed reading their critiques a great deal, and it's the type of collaboration that we definitely see mileage in going forward."
"It contextualises practice in history to develop understanding"
Dr Ed Webb-Ingall is a writer, filmmaker and researcher based in London. He joined LCC in 2019 as Associate Lecturer on the BA (Hons) Film and Screen Studies course, and was recently appointed to the post of Senior Lecturer. We chatted to him to find out more about the Alchemy Live collaboration, his passion for the course, and the best things about teaching at the College.
How did our students get involved with the Alchemy Film and Moving Image Festival?
"I've worked with a range of film festivals and arts organisations, so I approached Michael and Rachael (Disbury, Production Director) at Alchemy to explore the potential for a collaboration. Alchemy has a really innovative and careful approach to screening online, and this opportunity allowed our students to engage as peers in a really thoughtful way."
Tell us a little bit about your journey as an academic.
"After initially working at Chelsea College of Arts as a Research Assistant, I completed my PhD at Royal Holloway in 2018, which explored the history and practice of community videomaking. I spent some time in Glasgow before moving to Elephant and Castle to take up my post as Associate Lecturer at LCC. Living here also enables me to consider the intricacies of the local area in my own practice as a writer and filmmaker."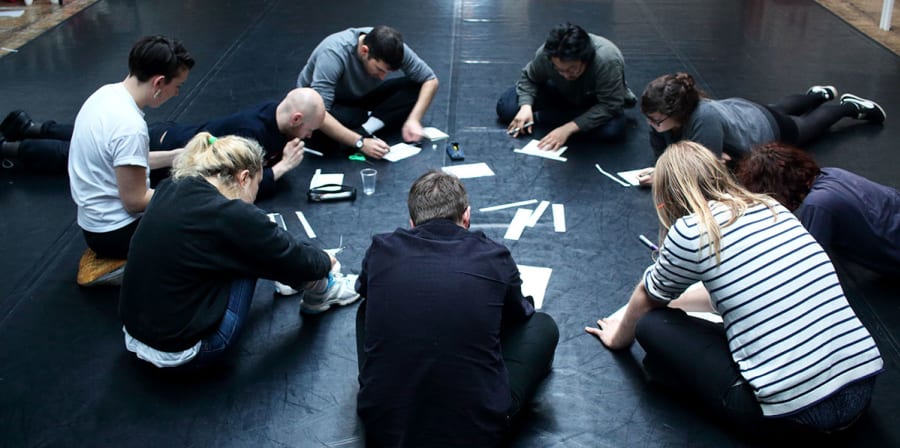 What inspired you to join LCC?
"The BA (Hons) Film and Screen Studies course was an ideal match for my research interests - I'm passionate about exploring some of its key issues such as curation and diversity on screen, and I like the fact that it enables students to develop their understanding of theory by using elements of practice too.
"The teaching style, politics and background of the course really appealed to me. It contextualises practice in history to develop understanding, and it's particularly interesting that the course explores a range of screen cultures including works made in the here-and-now, such as music videos and documentaries."
What have been the highlights of your time at the College so far?
"I've really enjoyed my first year of teaching at LCC, which has included writing units and getting involved in course delivery. Of course, I've loved working with the students too, so I'm really glad to continue teaching them. It's great that they're able to personalise their degree to an extent by following what interests them, and that they're encouraged to learn and engage with other cultures so much. We really want them to be critical thinkers so they're able to argue on their terms; they can learn about the Canon while also challenging the Canon.
"As soon as I heard the news about my appointment, I instantly thought about the ways we can develop our approach to online teaching. We usually take a DIY approach anyway, which is quite suited to the current moment. I've also been considering ways for us to continue looking after students while they study remotely. They've already been brilliant and so adaptable."
Related links: