After editors published his self-portrait on the PhotoVogue platform back in 2019, first-year student Fabio Modonutti developed his Apollo e Dafne series for Vogue Italia in February 2020.
As well as producing his own creative work under the name Thebestgoldenhour, Fabio also studies on LCC's BA (Hons) Advertising course. We chatted to him about the inspiration behind his work, his journey as a creative so far, and his top tips for anyone who may also be interested in exploring photographic narratives.
"There are infinite ways to tell a story and to make people feel something"
Tell us a bit about yourself - where are you from, and what motivated you to move to London?
I'm really proud to come from Italy, but I can't deny that I feel a huge responsibility. It's a country of big artists and really talented people, and now, here I am - it's my time, hopefully, to give something to people, to my generation. I won't waste that chance.
I sign my works with the name Thebestgoldenhour, and I like to call myself an artist too. Artists speak to the world, and they do it in many different ways. There are infinite ways to tell a story and to make people feel something. That's the thing - you know you did a good job when you get people to feel something from what you created. In the preface to The Picture of Dorian Gray, Oscar Wilde says that 'the artist is the creator of beautiful things' and I truly believe in this concept. Artists have been gifted the power to create beautiful things that people wouldn't be able to see without them. When we abandon ourselves to art and let ourselves go, we enter a world that is completely ours.
I came to London because I felt I've been carrying something to say for a long time. Moving from a small village near Venice in northern Italy, I've found that London is a great place to freely communicate without the fear of judgments and prejudices. As we all know, it's really great for connections as well, especially in the creative sector.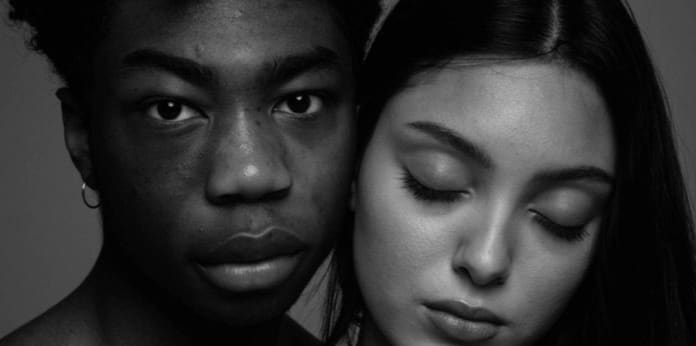 How did you begin shooting for Vogue Italia?
The photos that get published on PhotoVogue are selected by the editors themselves. I got my first photo, a self-portrait, published in the summer of 2019 and it was a huge honour for me.
My latest series for Vogue Italia is called Apollo e Dafne. I wanted to represent my vision of the myth, which is a story of unrequited love. Eros fired two arrows into Apollo and Daphne because Apollo had been making fun of him. As a consequence, Apollo fell in love with Daphne, who tried in every possible way to hide from him. He managed to find her, but the myth ends up with Apollo desperately hugging the delicate laurel tree that Daphne had been transformed into. From that moment on, Apollo declared laurel to be the plant most sacred to him, and the symbol of glorious men and artists.
What I like about the myth is the gentleness of Daphne's figure: the way she's presented, her hair, her arms, her overall beauty and, of course, the vision of a passionate, desperate love. To me, it was really important to capture this in my portraits, and characterise my shots by combining this with a melancholic touch.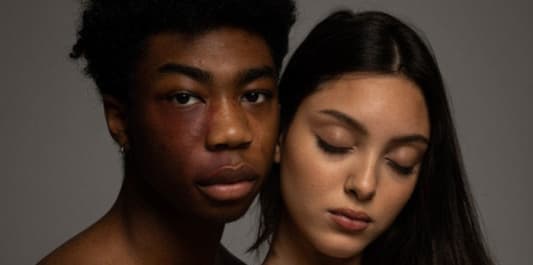 "I knew I wanted to make art in life, and no one could stop me"
Tell us a little bit about your interest in photography: how did it start?
It all started because my mom had a Sony camera and she used to film everything I did on it as I was little so that growing up, I'd have some memories. At about 6 or 7 years old, I started filming too: just random everyday life of me playing or pretending to act in front of the camera.
I've always had a great passion for cinema. When I was little, I had nightmares of movie enemies showing up in my dreams, and to get through this, my mom encouraged me to watch behind-the-scenes footage of movies so that I would understand they weren't real. All I remember is people wearing shorts and hats shouting at each other in English (which I didn't speak at the time) in front of massive green screens in the middle of the desert or in studios. I was amazed. it wasn't breaking the magic of cinema - on the contrary, it was a way to understand it, to be fully aware of the faithful relationship that originates between spectator and movie where everything on the big screen is real for.2 hours and you forget all the rules you knew from the real world. There's no limit to imagination.
In middle school, I used to film school trips and make videos out of them (although they were really boring, I must admit). For me, photography is something that came after all of this, after experimenting with moving images. I was 16 when I began taking portraits of myself with a tripod and a phone, then I bought an entry-level camera and started shooting people and landscapes.
From 2018, I took photos at 18th birthday parties so that I could earn a little money to invest on better gear, even if I knew it wasn't the type of photography I wanted to do. Now, photos and videos are the channels I use to express myself the most, and I couldn't live without them. They're part of me. They've completely changed both me as a person and my vision of the world.
We've all been through an adolescent crisis, and photography gave me the answers that I needed. It was my happy place in a period of darkness and confusion, my escape, and also why I kind of wasn't understood. I was studying classics in High School while everyone else wanted to be a doctor, lawyer, or economist and expected the same from me. This made photography even more personal and special – I knew I wanted to make art in life, and no one could stop me.
"Constantly create, fail, understand, recreate and repeat"
Why did you choose to study on the BA (Hons) Advertising course at LCC?
I decided to study advertising because I have a really strong passion for telling stories. I don't want to only define myself as a photographer because that would, in a sense, limit myself to a category. Advertising gives you the possibility to communicate not only visually – whether in stills or moving images - but also to experiment with other types of communication channels like sound.
A more practical approach is essential for me too. I need to constantly create, fail, understand, recreate and repeat processes again and again to learn and get better at what I'm doing. You can't reach perfection - perfection doesn't exist, but harmony exists as balance between opposites. You'll never be 100 percent happy with what you did and there's always something you would've done differently when looking back at a project over time. That's when you know you've improved.
London College of Communication (LCC) has a massive reputation because you're constantly surrounded by great minds and beautiful people. All of those people around you - with their diversity and their different backgrounds - play a big role in the creative you're going to be one day. It's an honour being an LCC student.
What have been your highlights of the course so far?
Despite this extraordinary situation that, sadly, we're all in at this point of the year, as a first-year student, I have to say I'm happy with the course, especially with the teaching method - a practical approach is definitely what I was looking for. I'll always remember my first ever lesson here at LCC when my Course Leader Steve Spence said to us, "At LCC, you won't study advertising from a book - we DO advertising." In that moment, the motivation and passion I felt from that one very simple sentence confirmed that YES, I was in the right place.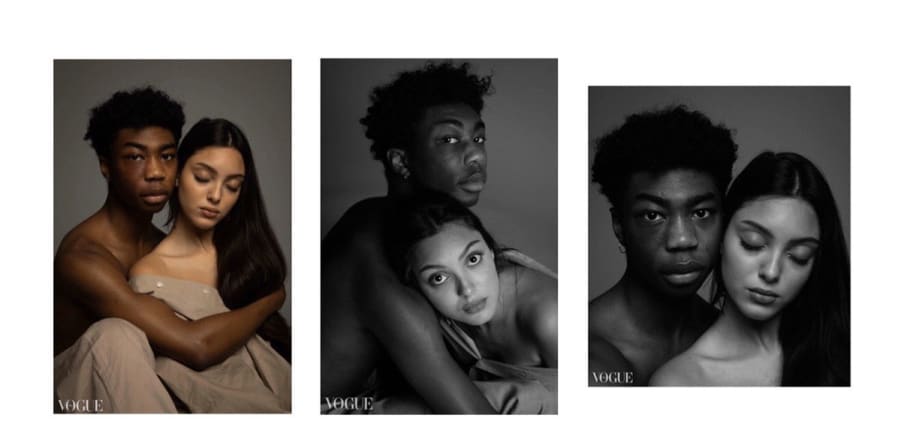 "Keep creating and have patience"
What photography projects will you be working on next?
I'm currently working with a jewellery brand based in New York, ILANZONI by Ilaria Lanzoni. The name of the campaign is The Look of Love and it's about unconditional love. The jewel is an eye shaped diamond because we first see love in the eyes.
What top tips do you have for other students who want to get started in photography?
Great things take time, but greater devotion. Don't be in a hurry and don't be your own limit - if you don't believe in what you're doing, how can you expect someone else to believe in it too, especially in the artistic field?
If you have something to say, just say it. Don't ask yourself what makes your work different: keep creating and have the patience to discover it over time. Don't be afraid of change. It will come.
As in every sector, it's true that there's a lot of competition, but if you believe in what you do, and you work hard for it, you'll succeed. It's about your everyday attitude.
Most importantly, you don't need the best equipment to tell a great story. All you need is the same passion you had when you started.
Reach out to people. Don't ever stop believing in what you do. Learn from your mistakes. My biggest advice is that, no matter what you do, be the best at it - dream big, so that everyone will see your dream too.