Students from BA (Hons) Animation and BA (Hons) Virtual Reality collaborated with students at Ryerson University in Toronto, Canada, to design a virtual reality mobile app to assist children in online learning.
The international collaboration saw students from London College of Communication, Ryerson University, Stuttgart Media University and Seoul Institute of the Arts come together for a series of creative projects as part of Ryerson's Global Campus Showcase 2020.
The projects were varied, but addressed issues experienced by people across the globe during the Covid-19 pandemic, such as isolation, boredom, and an absence of outlets for creative and social expression.
OdyScene is a mobile VR app for educators and children aged 8-12 that aims to make online learning more fun and interactive through customisable activities and immersive underwater environments.
The app was developed remotely by animation and virtual reality students at London College of Communication and Ryerson University, Mia Abboud, Clara Childerley, Felix Cheng, Ray Jan Liu, Luca Manca, Terry Manzi, Natalie Neagu, Margaret Pushkar and Cadance Tan.
"Originally when we thought about the idea, we were only going to focus on the kids interacting with each other by creating art and posting it online," said Felix Cheng, BA (Hons) Animation student, "but then we thought on how we could branch out to the different arts that maybe schools don't always provide, such as drama and music."
Speaking of the challenges of working and collaborating remotely, Felix mentioned the time difference as "we had to make sure that when we met up to talk we took into consideration where everyone was in the world. If Toronto students wanted some feedback, the UK students wouldn't be able to reply until roughly the next day."
"Of course, it was the first time for me to experience this kind of international collaboration and I enjoyed it greatly. Just meeting and talking to different people is very fun, especially in these times. It was interesting to find out about the culture in Toronto, as well as share our experiences in the UK."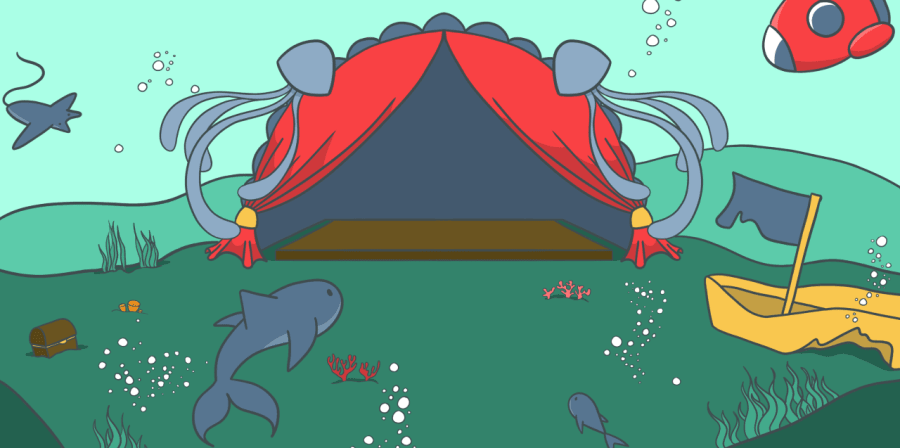 The collaboration between London College of Communication and Ryerson in Toronto focused on creative recovery following the Covid-19 pandemic, and was led by Ryerson's Kim Wilson, current and previous Programme Directors for Moving Image and Digital Arts Susi Wilkinson and Danyl Bartlett (respectively), Roy Caseley, Course Leader for BA (Hons) Games Design, and Annie Wan, Course Leader for BA (Hons) Virtual Reality.
"I was very impressed with OdyScene," said Kim Wilson, Lecturer in Media Production at Ryerson University, "the challenge with doing content for children (versus adults) is that we are making content for a target group for which we are no longer part. It requires a lot of thought about the intended end user.
"You have to ask yourself questions about where kids are developmentally and what their social worlds are like (from schooling to technology use to the impact of the pandemic). There is a perception that producing content for children is easier when in fact it requires more dilligence, if you want it to actually have an impact.
"The group really took the time to understand their audience and that is reflected in the richness of the content, and the colours and design of this unique offering. And they really understood what kids were going through at this time and creatively solved a problem. And it's beautiful."
Speaking of the opportunities and skills that can come from international collaboration on the scale offered by Global Campus Showcase, Kim mentioned how "creativity and collaboration are two of the biggest skill sets that will be in demand in the 21st century workplace.
"The students benefit not just from learning some of the skills, but also being introduced to other people who they may choose to hire or collaborate with in the future. You never know how someone you work with today in class is going to affect your future work. So making contacts is also a bonus.
"I think the Ryerson students also really benefited from LCC students' technical and design skills, while the LCC students benefited from the media and project management side that Ryerson brought. They got to learn a lot from each other."