To celebrate Elmer the Elephant's 30th birthday, international students from the Certificate in Higher Education: Preparation for Design Media and Screen course at London College of Communication, UAL, created an Elmer elephant in collaboration with the artist, Donna Newman.
To celebrate Elmer the Elephant's 30th birthday, developer Lendlease has joined forces with event company Wild in Art, publishers Andersen Press, some very talented artists and local community groups to create Elmer at the Elephant.
Around the streets and green spaces of Elephant Park, there are 10 statues based on the much-loved patchwork elephant created by David McKee, and designed by artists in collaboration with local community groups across Elephant and Castle.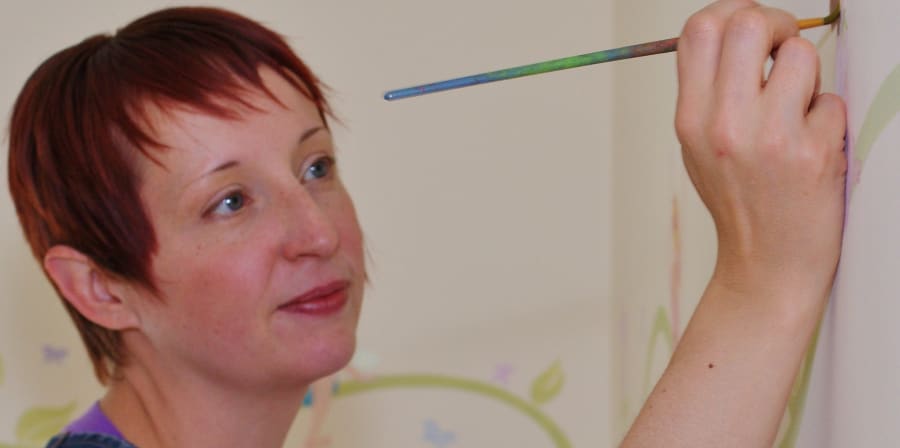 This Elmer has been designed by freelance artist Donna Newman. Specialising in large-scale painting and mural art, Donna works with schools across the area to inspire children and young people and transform learning environments through creativity.
She created this Elmer, whose colours were inspired by the iconic pink, yellow and blue Elephant statue, which oversees Newington Butts, after working with a group of students from the London College of Communication.
The hand-painted sculpture is embellished with multicultural patterns to represent the diverse community of Elephant and Castle.
For International applicants only, the exciting and challenging course allows students to develop their creative, academic and professional potential in design, media and screen.
Students choose from a range of pathways including; graphic design, advertising, journalism, branded spaces, public relations, illustration, animation, film, and photography.
Download the trail map and try to find all the Elmers.