Studying on our BA (Hons) Journalism course will help you to kick-start your career in the media industry. We chatted to Course Leader Rebecca Pearce about the role of journalists in a changing world, as well as the ways students are supported to develop their authentic voice, original portfolio and industry networks at London College of Communication (LCC).
How has the role of the journalist changed in recent years?
Journalism is about so much more than reporting news. There's a lot of emphasis on data verification these days: fact-checking, investigating the sources of data and ensuring we aren't reporting fake stories. Journalists are required to be multi-skilled and adaptable - while at the same time, often developing specialist knowledge - to give themselves an edge in the industry.
What makes journalism an exciting career path to follow?
Every day is different and you can get access to some fantastic places and people. You are often behind-the-scenes at events, or the first to hear about developments in the news. You'll meet all sorts of people and investigate stories that interest you.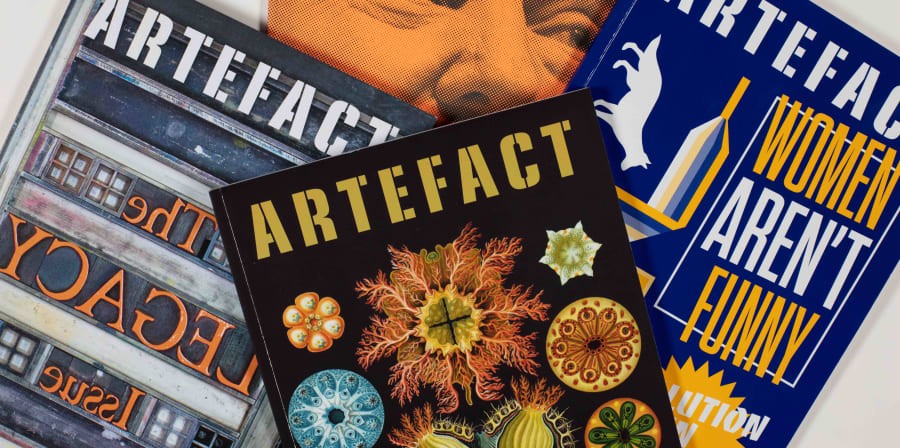 How does this course support students to succeed in an industry that is rapidly evolving?
We're keen for students to understand that journalism is about curiosity and storytelling. The technical requirements may change from year to year - we have a brand new Mac-based newsroom with a TV studio attached, plus a suite of radio studios - but it's about getting the basic facts right and knowing how to pursue a story. Alongside this, students produce, manage and edit their very own magazine, Artefact.
This course focuses heavily on building professional networks, can you explain why this is so important? How often do students engage with industry leaders?
Journalism is still an industry that is all about contacts and we do what we can to help students meet people who could help them in their careers. Some students have got internships through guest speakers who have come into LCC and this, in turn, can lead to paid work. We have an annual 'Meet the Experts' evening where students get the chance to talk to journalists from all walks of the profession, including Vice, Buzzfeed and the BBC in a kind of 'speed-dating' event. Some of the experts are our graduates who have returned to LCC to share their expertise and hire new talent. Recently, our students have had the opportunity to visit the BBC, Sky and Bloomberg newsrooms to meet journalists and see how they work.
Can you give an example of how students work on live briefs / projects?
In their second year, students take part in a Professional Practice unit which gives them the option of either getting work experience in the industry or following a live brief within the College. Last year, students worked on the MeeTwo Teenage Mental Help Handbook, a publication about mental health which won a British Medical Association award. They have also collaborated with outside organisations to create websites and magazines.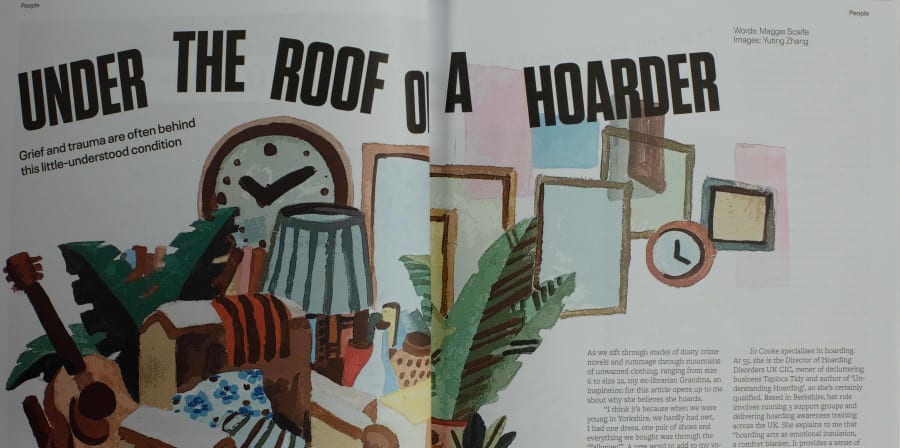 What do you think are the benefits of studying BA (Hons) Journalism within a creative environment?
Studying at UAL gives you the opportunity to meet people from all sorts of different creative backgrounds, either in halls or at LCC. Regular events mean you can also keep up-to-date with the activities of the Design School and Screen School. You can sign up to attend creative writing workshops or use open facilities such as the printing workshops. In the final major project, we strongly encourage all of our students to pursue their individual interests in writing and produce creative, multimedia work, rather than sticking slavishly to the news agenda.
What type of roles do graduates from the course pursue?
Recent graduates have gained positions at VICE Media, Sky, ELLE, Financial Times Weekend, The Sun, Channel 4, Twitter and Reuters. Many initially work as freelance journalists or for small media companies, where they produce digital content.
In your opinion, what are the top three qualities of a successful journalist?
Curiosity, adaptability and the ability to speak to people from all sorts of backgrounds.
Related links: