The MeeTwo Teenage Mental Health Handbook was created by the same team behind the MeeTwo app, and features personal stories, expert overviews, and a range of support for young people experiencing issues with mental health.
The handbook won the BMA award for Health and Social Care at the BMA Awards 2019 out of 586 submissions. These annual awards recognise outstanding achievements in medical books and resources, and are judged by a volunteer panel of clinicians and experts.
Since the handbook was launched last year at the Royal Society of Medicine, it has been donated to 1,500 schools and is also available online.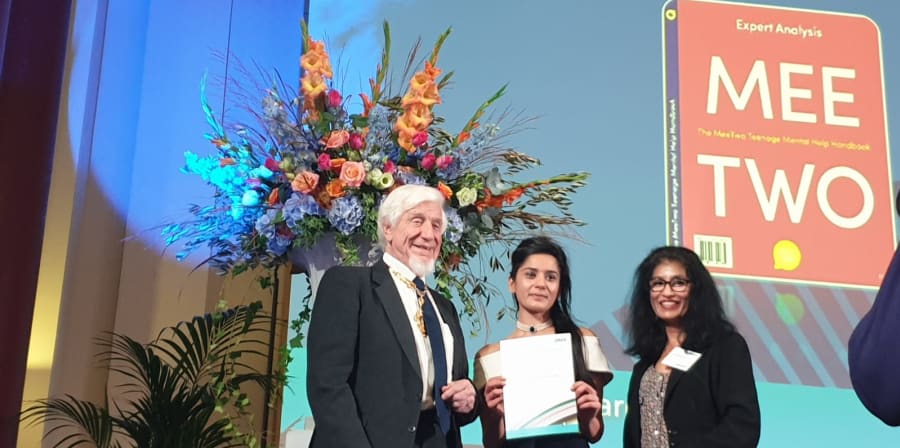 Sadia Ali, a third year journalism student who contributed to the project, said:
"I really liked what [MeeTwo] were about and how they had found a great way to really connect with teenagers through the app.
"I think the best part of the project was tapping into my teenage self and imagining what advice I would have needed then. I hope the book will have a far reach and get into the hands of lots of schools, youth centres, and of course, kids and teenagers.
"When I found out the book won the award I was quite shocked, but it's a great feeling to know I'm part of something larger which has been recognised and respected – everyone worked so hard to create it!"