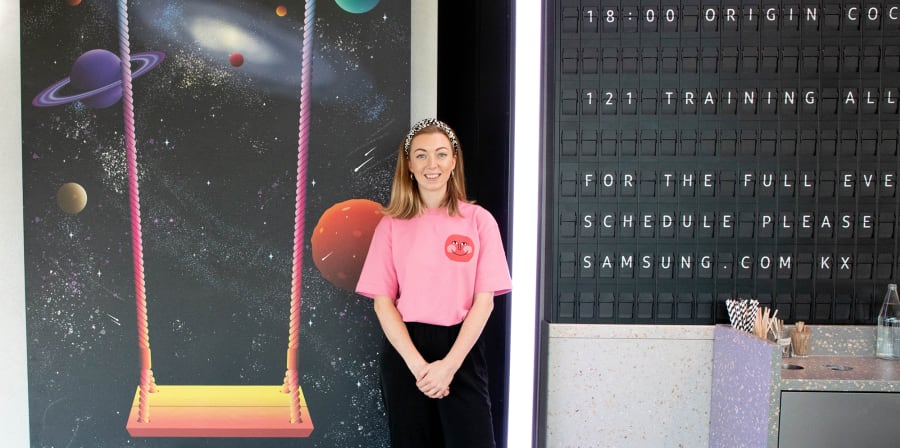 Designing murals for Samsung's experience space
In summer 2019 Samsung KX opened on the top floor of Coal Drops Yard in King's Cross. Designed to showcase the full range of Samsung's top products the space is much more than a shop, and Samsung turned to LCC to help bring the space to life.
LCC students were commissioned to create murals that visitors could interact with – by standing in front of the mural, they would complete the image, ready for photos and social media posts. The interaction would encourage social media activity and greater engagement with the space.
Interested in connecting your business with students or graduates at LCC?
Contact
Ben Walter
LCC Business and Innovation
Email: b.walter@lcc.arts.ac.uk Tel: 07793 777055