As one of the largest tech news sites in the UK, TechRound brings together decision-makers, investors and a diverse range of start-ups to explore the latest industry trends and developments. Its inaugural 50 Under 50 BAME Entrepreneurs initiative celebrates Black, Asian and Minority Ethnic business founders, aiming to amplify their voices and achievements while promoting greater diversity in entrepreneurship.
"As we are well aware, BAME entrepreneurs have historically been underfunded and under-represented, and this list has a purpose to help change the status quo," say TechRound founders David Soffer and Daniel Tannenbaum.
"We want to celebrate people from all backgrounds and businesses of all sizes, and this list is a testament to individuals who are diversifying the UK's start-up landscape."
Attracting over 500 entries across sectors ranging from fashion and food to property and sustainability, the 2020 list was judged by a panel of leading experts including co-founder of Learnerbly, Rajeeb Dey MBE; CEO of BYP Network, Kike Oniwinde; start-up consultant Bindi Karia; and businesswoman Linda Plant.
Dr Nessa Keddo, Senior Lecturer in Media Communications at London College of Communication (LCC), was awarded one of the prestigious top 50 spots in recognition of her business, Munch Free, which was also highly commended for both its concept and innovation.
Founded in 2018, Munch Free responds to a significant gap in the market for free-from baby and toddler food, and was created in response to Nessa's own search for suitable products after her baby was diagnosed with severe egg and milk allergies.
As the UK's first allergy-friendly, vegan baby food brand, the strength of Munch Free's ethos, products and vision has already led to its launch in Whole Foods shops across the UK, while its values further extend to an online platform of support for the wider parenting community.
Alongside her entrepreneurship, Nessa teaches across a range of subjects across LCC's Media School, ranging from BA (Honours) courses such as Advertising; Contemporary Media Cultures; Media Communications; and Public Relations, as well as MA courses including Advertising; Media, Communications and Critical Practice; and Public Relations, where she leads on the Organisational Strategy and Reputation Management Unit.
We chatted to Nessa about the highlights of her work at LCC, her journey so far as an entrepreneur, and the importance of mentorship in encouraging diversity across the creative industries.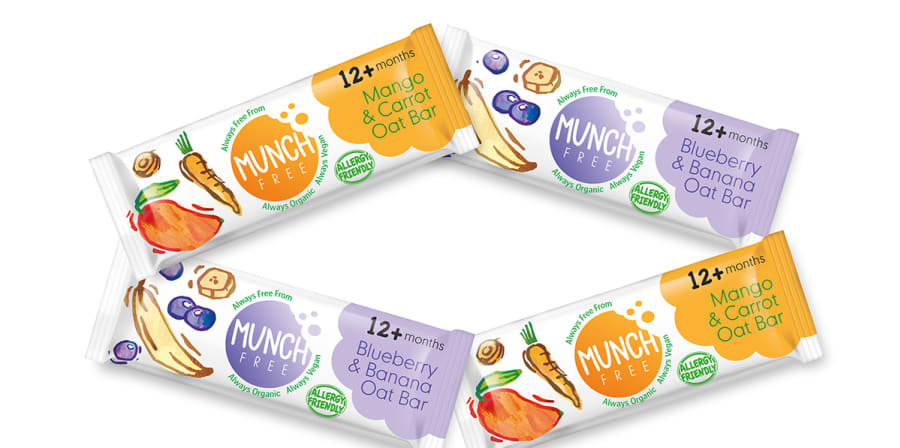 "Combining the practice of media production and helping others"
Tell us a little bit about your career journey, and why you chose to join LCC.
During my undergraduate degree, I did a few internships in PR and advertising agencies, which helped me to develop a fond interest in the media industry. I never exactly knew that I wanted to go into Higher Education at the time, but I knew that I wanted to have the option of combining the practice of media production and helping others - possibly through teaching.
After completing my PhD, I took on several teaching roles while freelancing as a marketing consultant. Starting at LCC was perfect as it allowed me to combine teaching and creative practice.
As an academic, what are you particularly interested In exploring?
My key interest is diversity in advertising agencies and, more broadly, the media industry's approach to diversity mechanisms. I teach across the fields of PR, media and advertising, so some of my research and knowledge exchange activity taps into these fields.
What do you most enjoy about teaching at the College?
Definitely my students, and helping them to develop on their journeys as practitioners. I remember being so lost during my undergraduate degree and not knowing which direction I wanted to go into; I also graduated in the midst of the recession a decade ago, so I completely sympathise with students who are in a similar, confusing position now with the pandemic.
I'm glad that I can take on the role of a mentor with my experience in industry and, more recently, of running Munch Free.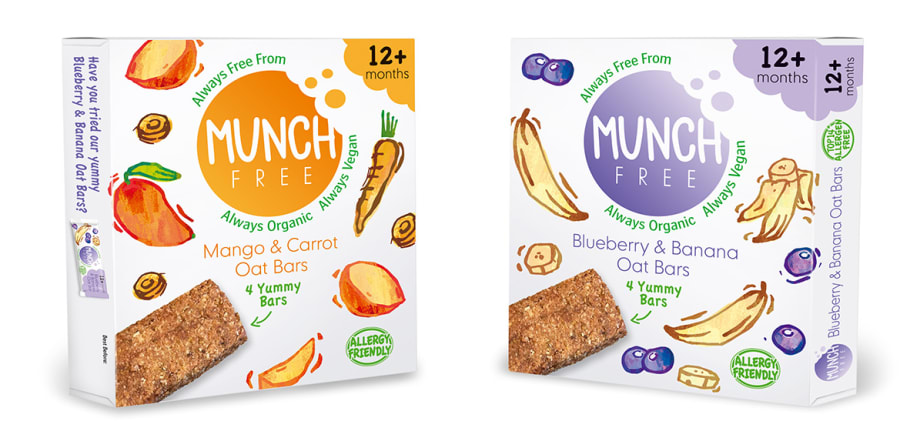 "If I were to run my own business, it would have to be something that I'm passionate about"
What inspired you to launch Munch Free, and what have been the highlights of running your own business so far?
I've always said that if I were to run my own business, it would have to be something that I'm passionate about. My son was born with a dairy and egg allergy, and it was a nightmare shopping in supermarkets when it came to the weaning stages as most baby food contains milk or traces of egg. There were no free-from baby food brands, so I decided to launch my own!
A key highlight has definitely been the support from distributors, and launching into Whole Foods Market UK as a new brand.
What are your goals for Munch Free?
We have an ambitious few years ahead of us, mostly consisting of upcoming supermarket listings and expanding our team. We'll also begin exporting this year, which is new territory for us, but equally exciting.
How did you first hear about the TechRound opportunity, and why did you decide to apply?
I randomly came across it on Twitter and thought I'd take a shot at applying. As a new business, I never imagined I'd be featured, particularly for being recognised as the most innovative brand!
It started with completing a type form to see if you met the standard eligibility requirements, and then you were invited to complete a full application. It was a useful process as it forced me to think about the achievements we've made so far, and reminded me of the hurdles I've gone through to make sure we have a clear USP.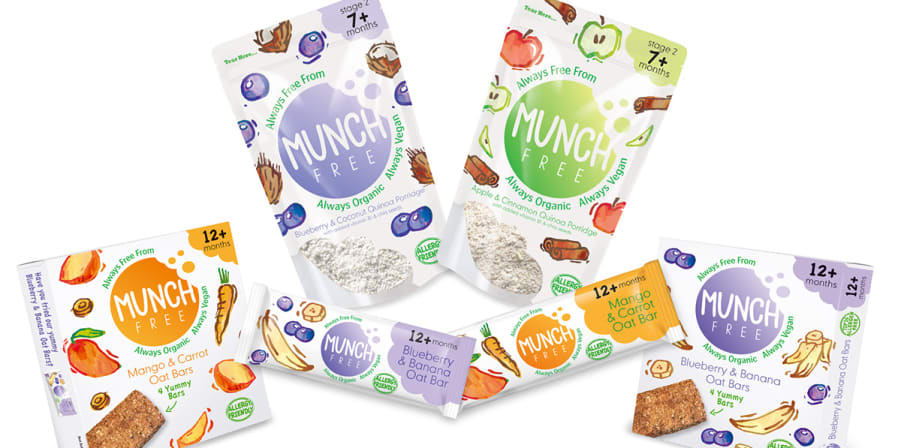 "Giving back and providing opportunities is everything"
Have your academic interests helped you in the development and launch of your business?
Definitely! I think lots of people misunderstand when someone says they want to study business or media. There's an assumption that you're doing that course because you want to be the next Mark Zuckerberg, when actually, they do it to help them along their broader journey.
Having my degree and experience of knowing how to write a business plan, conduct market research, explore design and crowdfunding/advertising campaigns etc. came from the foundations of what I've learnt as an academic.
Of course, you need to tweak and adapt to the industry you launch a business in, but I've saved a lot of time and money knowing that I can do most of the groundwork myself.
How can the creative industries better support diversity in entrepreneurship?
Much more focus on mentorship - something I'm really conscious of is making sure I can provide monthly mentorship to at least 2 students or entrepreneurs from BAME backgrounds. I know the struggles I faced with not having industry contacts, tokenism and struggling to figure things out along the way.
Some of the best decisions I've made thus far are because of people I've taken advice from who made the time to support me. Giving back and providing opportunities is everything!
Related links: