McKeever's cover design for R. J. Palacio's internationally best-selling children's book, Wonder, won first place for Student Design. It was noted by the judges for its simple, bold design, brilliantly capturing the book's individuality.
McKeever describes the concept behind her design as capturing the main character's perspective of the world as something whimsical, ever-expanding and full of curiosities. Her representation of Auggie as a duck in a space helmet references the character's self-portrait and the judges agreed that it reaches the right age group with her choice of style and colour.
One of a record-breaking 2,310 entries this year, McKeever wins a work placement within the Penguin Random House Design Studios as well as £1,000 in prize money.
We caught up with McKeever to find out more about the competition and the process of submitting her entry.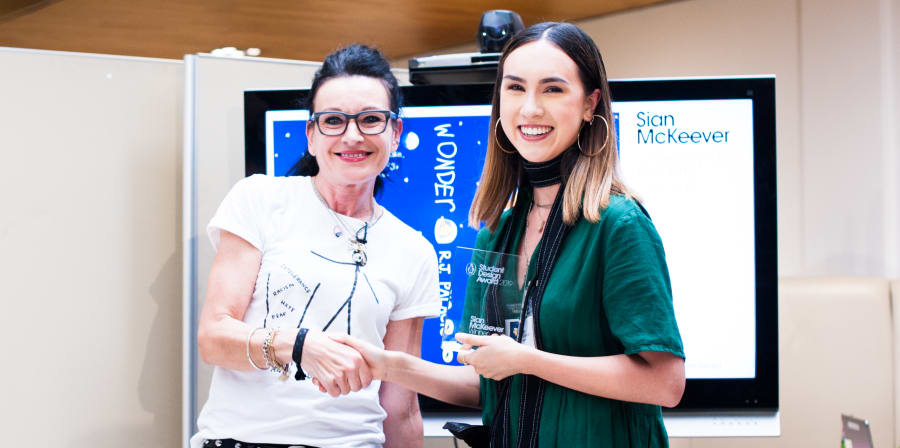 How did you hear about the competition and what was the process of submission like?
One of our 3rd year projects was to choose between two live briefs – the London Zoo or the Penguin Book cover competition. Knowing how much I love storytelling, I figured I should practise my cover design skills and have a go at redesigning the story Wonder by R. J. Palacio. My tutor and tutor group gave me constructive feedback and were incredibly helpful when it came to finalising my ideas. From the get go, they encouraged me to take my duck to the next step and enter the competition.
Were you familiar with the book beforehand, and how much did it influence your design?
I'd heard of the book Wonder but I hadn't read it up until I found out about the brief. It was crucial that I understood the essence of the story in order to capture what I believed to be its magic, so I read the book in detail before beginning my design process. In the end, I took a scene in the story where the main character draws a self-portrait of himself as a duck. The charm and wit of this duck ended up being a crowd favourite with my peers. Despite my doubts that it was perhaps a bit obscure, the duck won many hearts.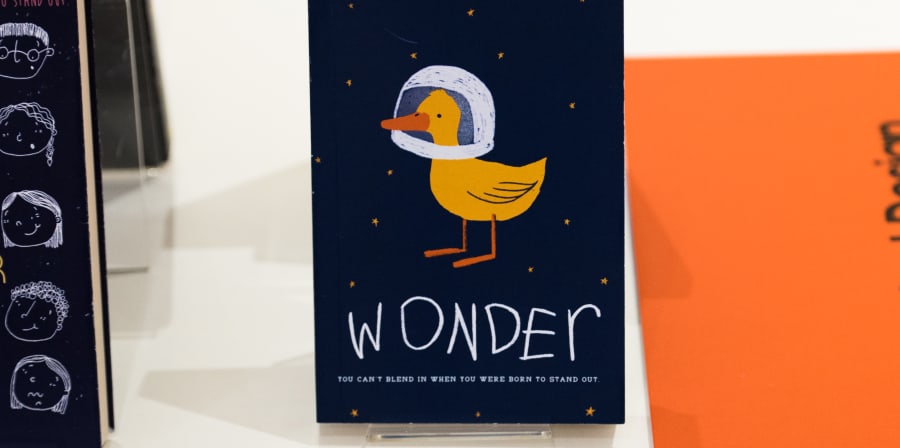 What are your ambitions as an illustrator – would you want to work with more publishers like Penguin?
I'm actually writing my own children's picture book about self love at the moment, and I hope to eventually publish it! Alongside that I have plans to further develop my comic web series character Sasha Green, my feminist alter ego, and continue to use her as a way of dismantling the patriarchy.
How did your studies at London College of Communication prepare you for design challenges such as this one?
Being at LCC taught me the importance of being able to honestly reflect on one's work and take on constructive feedback. I struggled to not let my ego get in the way of criticism before I started my degree... but over time I've discovered the power of sharing my work with other creatives and hearing what they have to say. Finding a balance between wanting to take on board what others want to see and sticking to my gut is still something I'm working on.