At London College of Communication we want all of our students and staff to feel supported by us, no matter what their gender, sexuality, age, race, religion or beliefs.
This Pride month we asked staff in the College to tell us what Pride means to them, here's what they said!
Video produced by Sundeep Verdi.
Related content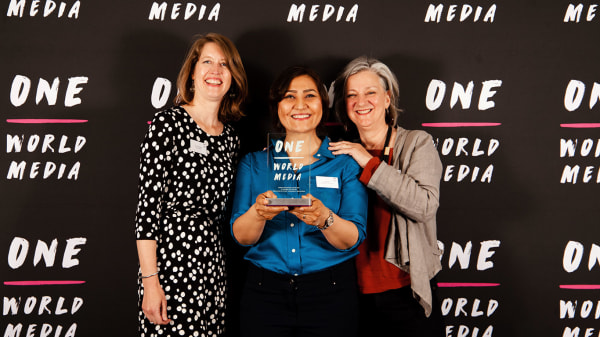 2012 MA Documentary Film graduate Sahra Mani has won the One World Media Best Feature Documentary with her graduation film A Thousand Girls Like Me.
First-year students from BA (Hons) Film and Television course won Best Video in the Entertainment at category NewTek UK's Education Awards 2019 for 'Shotgun Sally'.
London College of Communication screened a film, A Small Dream, that uses dance to explore parallels between space travel and the life of an Indian woman.