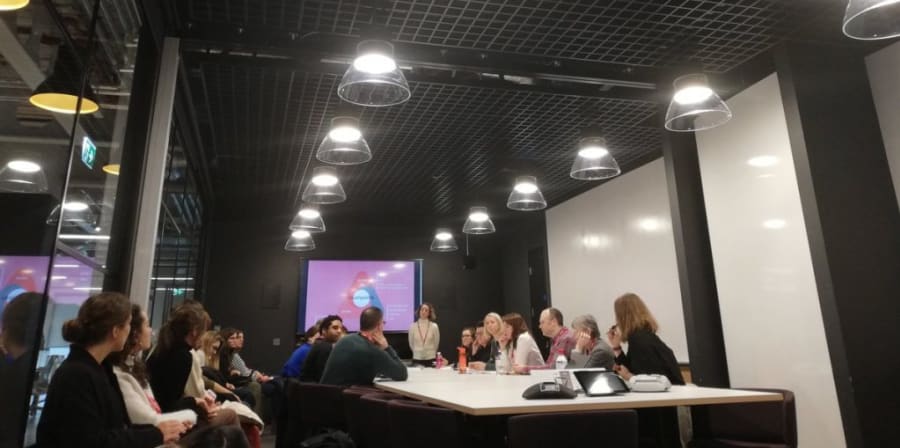 In early 2019, MA Service Design students worked in collaboration with the St Pancras and Somers Town (London Borough of Camden) Living Centre and Professor Adam Thorpe from CSM (Design Against Crime Research).
This collaboration challenged the students to create implementable services providing support for rough sleepers in the Borough of Camden.
Led by Cordula Friedlander and Paola Pierri, the project was part of the Unit "Service Experience Design for Social and Corporate Innovation". The students used service design methodology to engage local stakeholders, and carried out research on the state of current support systems in place.
Most importantly, the students focused on understanding the experiences and needs of rough sleepers in the Borough of Camden, giving them a voice and finding new ways to support people off the streets.
Sarah Elie, Executive Director of Somers Town Community Association and leading the 'Rough Sleeping Camden' Collaboration Project says of the collaboration: 'Working with the students was a genuinely collaborative and empowering experience and we welcome the insights and awareness that they brought to the project and look forward to working with the university again in the future'
Find out more about: