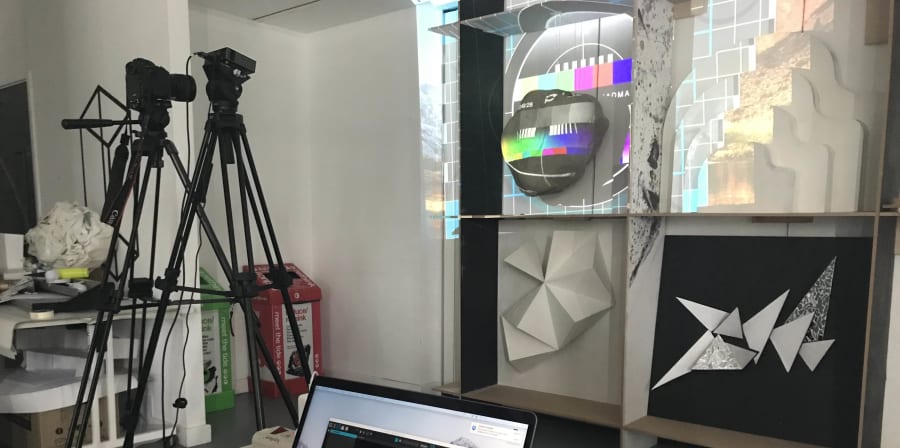 In early 2019, BA (Hons) Design for Branded Spaces collaborated with MUŻA, Mużew Nazzjonali tal-Arti (Maltese for National Museum of Art) in Valetta, Malta.
The students used design fiction and storytelling techniques to seek new narrative perspective for MUŻA to address future opportunities and needs through design.
MUŻA identified environmental change and more specifically global warming as an important topic for the museum to engage with.
Students were invited to explore questions such as how can the museum address the future of environmental challenges? Can the past provide us with the answers to the challenges of global warming?
The aim of this collaboration was to explore how MUŻA can draw on its collection and learning outcomes to inspire audiences and the wider community to critically engage with societal issues.
Students designed a concept for a site-specific intervention/installation in the context of their practice, spatial experience design. The designs considered how the space of the Museum, objects from the collection and the Museum's learning outcomes can contribute to MUŻA's strategy for future developments.
The project included a week-long trip to Malta for BA (Hons) Design for Branded Spaces students to work within the site of the Museum and explore the space and the collection.
During their stay in Malta students implemented participatory activities to test their design with staff and visitors at the Museum.
In addition, students have been invited to showcase their work and participatory activities at the 2019 London Design Festival as part of the London College of Communication public programme.
Find out more about:
BA (Hons) Design for Branded Spaces