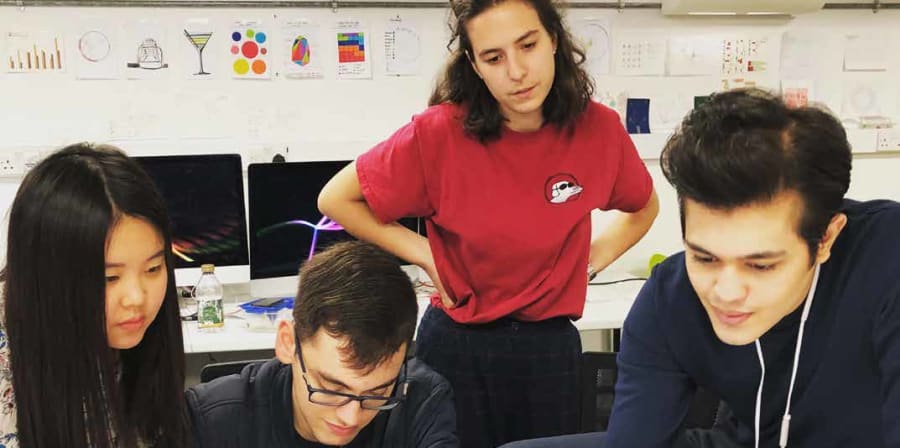 Initiated by r0g_agency for Open Culture and Critical Transformation, #DefyHateNow aims to raise awareness of and develop means to counter social media based hate speech, conflict rhetoric and directed online incitement to violence.
Over the course of two months, BA (Hons) User Experience Design students aimed to find out how effective people are at using specific hashtags to communicate the aims and intentions of #DefyHateNow to Facebook and Twitter users.
Students created interactive data visualisations of individual social media accounts which showed the network 'reach' or 'depth' of an individual by revealing how many times they used the relevant hashtags, how many people commented on or shared their links and posts and if they were shared further.
The project responded to South Sudan's ongoing civil crisis by addressing the roles played by a wide range of social media users.
A previous collaboration between BA (Hons) User Experience Design and r0g_agency also had the students design interactive systems intended to reveal the South Sudan social media hate speech landscape.
Find out more about:
BA (Hons) User Experience Design