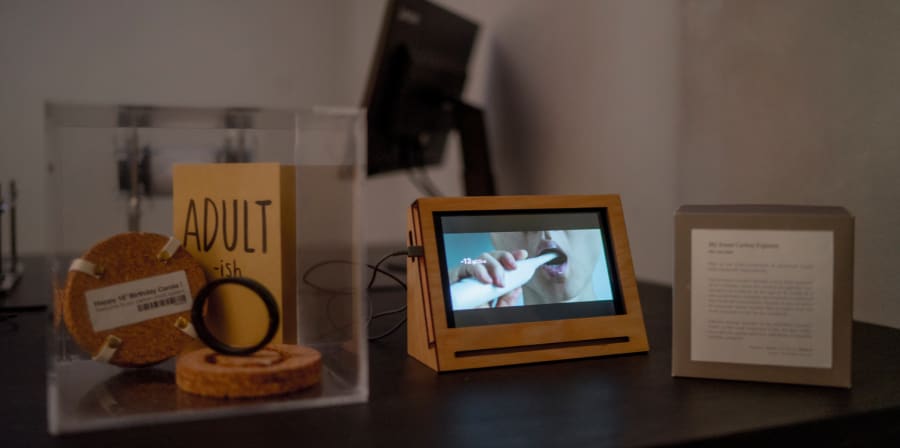 In the summer of 2018, half of the MA Interaction Design Communication went to exhibit their work at Ars Electronica following the other half's trip to Sonar+D.
Students took their 'Tribes and Machines' projects and exhibited them at Ars Electronica in the context of the theme of the year — Error: The Art of Imperfection.
Every year, MA Interaction Design Communication students take part in a festival or conference around the world.
These events are a great opportunity for the students to engage with their peers, future colleagues and collaborators, in discussion around their work and ideas.
Being part of these events is a way for the students to explore one of the course's principles of 'practicing in public', keeping the studio and the students' practices open to the world and in constant dialogue with what is happening in the field.
Following one half of the class going on a research trip to Morocco in April, another half of MA Interaction Design Communication students will come back to Ars Electronica with new projects in September 2019.
Find out more about:
MA Interaction Design Communication