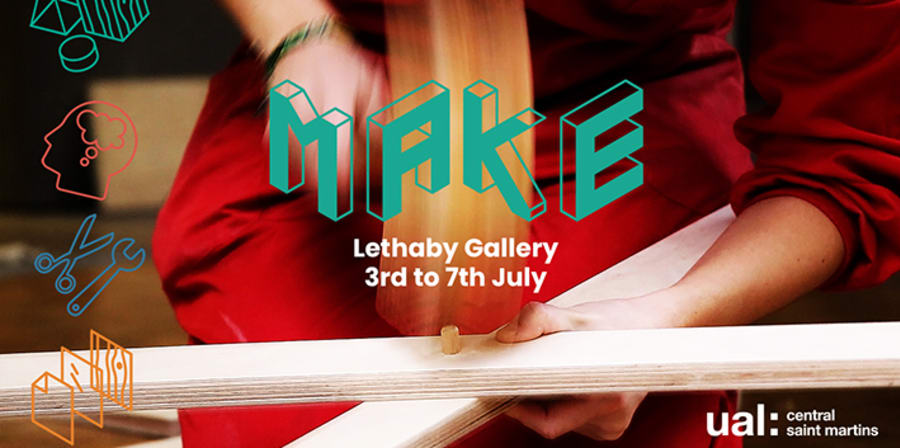 3-7 July 2018 | Lethaby Gallery
From 3-7 July, the Lethaby Gallery hosted a programme of workshops, talks and events dedicated to the actions of making, sharing, learning and listening. Equipped with creative, digital and non-digital tools, the gallery encouraged a productive learning environment through community.
MAKE was born out of a long-term project initiated by Central Saint Martins staff, students and partners from our neighbouring communities. Embracing collaboration in the local area, the project aimed to promote the values of the maker culture, which is focused on cooperation and knowledge-sharing. Through research and creative partnerships, the aim of the project was to collectively develop ideas for a space for diverse publics to access, which will supported learning, resilience, enterprise and employability.
The programme encouraged people to celebrate the power of making, discover new tools, materials and projects with guests and students and staff from across the College. The programme included open days for local community groups, tours, talks and workshops, including Women in Making which saw five women makers share their journeys into building a career in making.
Alongside this programme, the gallery hosted student projects from MA Industrial Design, Ceramics and Spatial Practices.