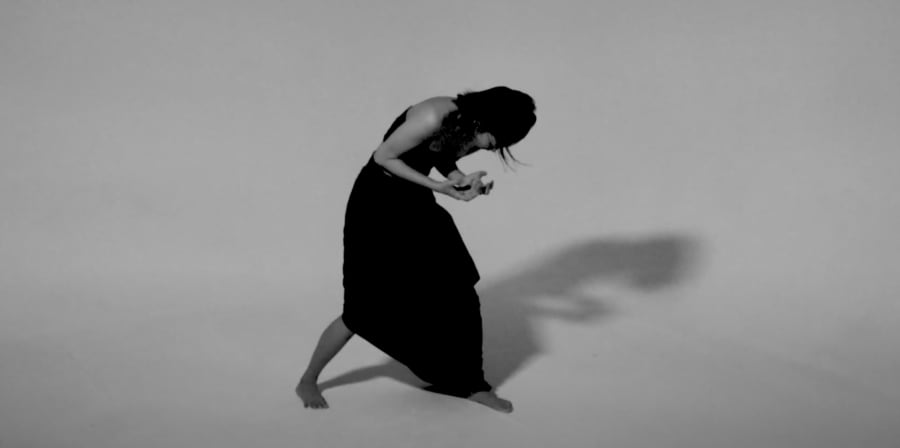 For the first time, Central Saint Martins is launching an exhibition celebrating Lunar New Year.
Dreams of a New Moon connects us more closely to the annual East and Southeast Asian celebration, often referred to as 'Chinese New Year'. Showcasing work from painting to performance, this exhibition brings voices of Lunar animals' heritage and the cultural and societal significance of the New Year's dining table.
Showing as part of Vestibule at the Lethaby Gallery, Dreams of a New Moon is curated by MA Fine Art student and Changemaker Duong Thuy Nguyen; Teaching, Learning and Attainment Coordinator Iris Yau; and Art Programme Director Alex Shady.
Central Saint Martins students and alumni featured include Victoria Kosasie, an Indonesian artist featured in Art Asia Pacific, Heiyi Tam, a Hong Kong Vietnamese artist shortlisted for the Landmark student art prize and Mizuki Nishiyama, a Japanese Hong Kong artist currently exhibiting her work at Gillian Jason Gallery.
Exhibition information
20- 25 January, Lethaby Gallery and The Street, Central Saint Martins.
Open to the public: Saturday 21 January, 12-5pm, Lethaby Gallery.
Artist list
Victoria Kosasie
Victoria Kosasie is an Indonesian artist based in London. She works with performance and video. Her practice is a scrutiny of conflicting values; values that she had internalised without question when she was younger, against her current values adopted as an adult woman. Informed by postcolonial feminist literature, Victoria interrogates the conflation of womanhood with motherhood in Indonesia, and whether maternal piety may silence or empower the feminine subject. As she reconfigures traditions, idioms, and habits distinct to her upbringing, you witness the Victoria that is unlearning, relearning, and making sense of herself on her own terms. Victoria is a member of Unamed, an artist-run collective of Southeast Asian artists in London. Victoria is the winner of the Barry Martin Prize for Experimental Art 2022, the Central Saint Martins' Dean of Academic Programmes Award 2022, and the Seventh biennial Bandung Contemporary Art Award (BaCAA 7).
Kelly Wu
Kelly Wu is a queer Chinese-British artist reading BA Fine Art at Central Saint Martins. The artist specialises in sculpture, performance, and experimental filmmaking. Wu's interest in the language of found objects, and in the idea of bringing something mundane or ordinary into a fine art context. The artist finds delight in the quality of material things; Wu likes objects that possess an edible quality, even if they are made of an inedible medium. The core of Wu's practice is always intersectional feminism, anti-racism, and queer love.
Catherine Yuhui
Catherine Yuhui Li is a London-based curator and watercolour painter. Born in 1997, China, Catherine has built a long-term experience of making mix-media paintings centred on traditional Chinese wash paintings since childhood. During the years of studying art history, art philosophy, curatorial research and practices in both Beijing and London, Catherine has been gradually developing her aesthetic character - seeking a subtle balance between the implication of traditional Chinese wash paintings and the expressive abstractness of contemporary art.
Jiaqi Zheng
Jiaqi Zheng is a Chinese creative facilitator. With a particular focus on participatory and socially-engaged art, she uses sustainable materials and arts & crafts workshops as her methods to communicate. She has collaborated with many communities, including Glasgow School of Art, Glasgow Sculpture Studio, Rumpus Room, Friends of Garnethill Green Spaces (FROGGS), in crafting site-specific creative projects. She is also a part-time Kids' art teacher and workshop facilitator for Rethink Mental Illness, and was featured in the iJADE 2022 Conference with her project 'THE LOGBOOK'.
Heiyi Tam
Heiyi Tam is a Hong Kong-born artist based in London whose work surrounds childlike wonder, the intangibility of childhood memories, and the experience of the gradual merging of eastern and western cultures since moving to the UK at the age of 15. Tam's fun and colourful style swirls around the nostalgia of her childhood memories of western animated films and television, sweet confectioneries, and ancient Chinese landscapes and calligraphy. Her work centres around reconstructing fractured memories from her childhood and building relationships between the real and the imagined, the conscious and unconscious, and the present and the past.
Dien Berziga
Dien Berziga is a mixed-Chinese artist based in London. Interested in the narrative created through the process of seeing, Berziga uses layered pieces of latex, mixed with thin glazes of paint and thick impasto to depict a vision plane where numerous shapes and images fall in and out of focus and contain scattered information throughout its surface. Colours move forward and backward, surface rise and fall, narratives emerge and dissipate, just like a line becomes a shadow. His painting's inescapable relation to the surface strikes a muddy balance between the romantic and the realistic; these layers of paint unfold the narrative while simultaneously concealing what may be behind it.
Mizuki Nishiyama
Mizuki Nishiyama is a London based, mixed-Japanese artist; creating raw, vivid and multifaceted paintings that explore the fragile human condition. As a mixed-Japanese artist, Nishiyama draws inspiration from the East and West. Bridging her Hong Kong, Japanese and Italian cultural heritages. Embracing deeply personal experiences to craft each artwork: the artist's ongoing relationship with anxiety and trauma has greatly influenced her practice, and has fuelled her to confront vulnerability, fragility and the human condition. Painting is a chaotic yet meditative process for Nishiyama that allows her to make sense of the more tempestuous periods in life.
Vestibule
Central Saint Martins Art Programme and guests invite you to join them for Vestibule: Art Programme takeover of The Lethaby Gallery, 12 Jan - 1 Feb⁠⁠ 2023. New configurations of work, events and simultaneous activities will take place each day.