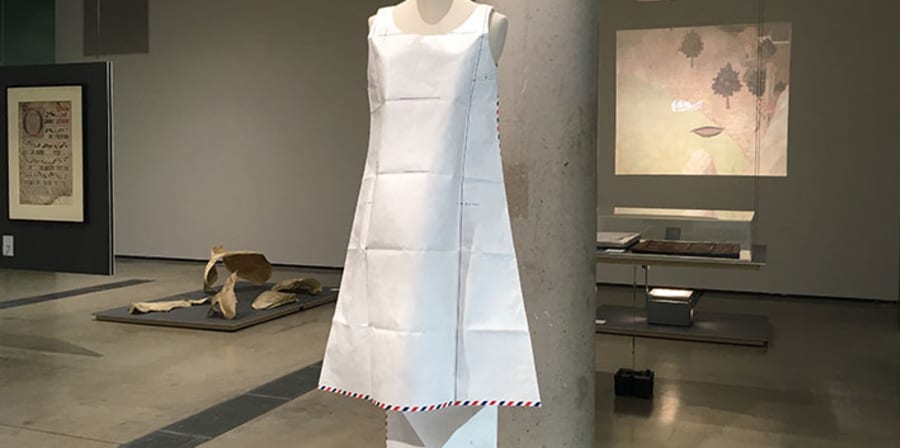 10 January - 3 February 2018
An exhibition and event series at the Lethaby Gallery.
We encounter the world through metadata – data that provides information about other data. Maps, calendars, the location and time of a text message, all describe and classify information. Images carry their own metadata that affects how we relate to them, whether engaging with history and the passage of time or as beholders curating our own visual experience.
Focusing on the role of metadata in art and art history, this exhibition shared contemporary reflections on the status of data, extending beyond the digital. Works ranged from interventions, such as Nora Al-Badri and Nikolai Nelles' Nefertiti Hack Project, to the Arts & Crafts movement's engagement with medieval ornament.
This exhibition emerged out of a longstanding collaboration between artists and academics from Central Saint Martins and the research project Bilderfahrzeuge (a phrase coined by art historian Aby Warburg that translates as 'image vehicles').

Featuring works by:

Nora Al-Badri and Nikolai Nelles | Alexander Burgess | Hussein Chalayan | Matthew Clarke | Joyce Clissold | Carole Collet | Sarah Craske, Dr Simon Park and Dr Charlotte Sleigh | Matthew Darbyshire | Rosemary House | Lauren Jetty | Edward Johnston and Violet E. Hawkes | Owen Jones | Lottin de Laval | Richard Long | Nicola Lorini | Alfred Maudslay | Louisa Minkin | William Morris and John Henry Dearle | Noel Rooke | Henrietta Simson | Jeremy Wood
Event series:
The exhibition was accompanied by a series of panel discussions in which curators, artists and academics will discussed some of the overarching themes of Metadata: how we relate to images from policies of ownership to methodologies of description.

This exhibition was presented by the international research project Bilderfahrzeuge. Aby Warburg's Legacy and the Future of Iconology and Central Saint Martins, University of the Arts London.