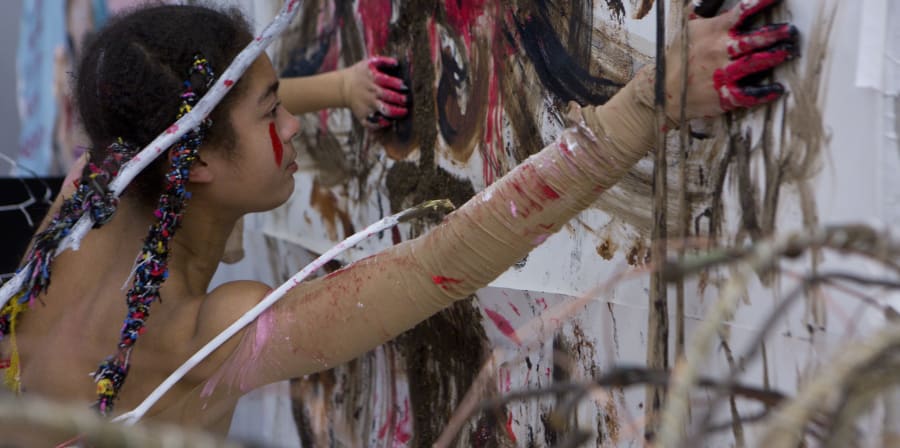 Trilogy at Tate, 2017-ongoing
Every January since 2017, hundreds of Central Saint Martins staff and students have occupied a floor at Tate Modern. A moment of horizontal hierarchy within the fine art calendar, the annual event emphasises that everyone benefits when art practice goes public.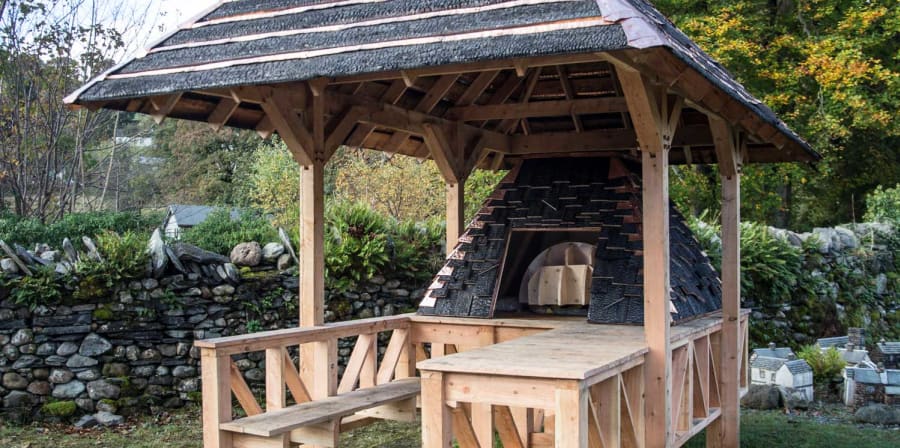 On the Road, 2017
In the autumn of 2017, M ARCH: Architecture students could be found building a community bread oven and an information kiosk at the entrances to the Ruskin Museum in Coniston. These structures took a year to design, develop and construct, and required many hands to make – both at Central Saint Martins and on-site in the Lake District. The project was shortlisted for the annual AJ Small Projects Awards.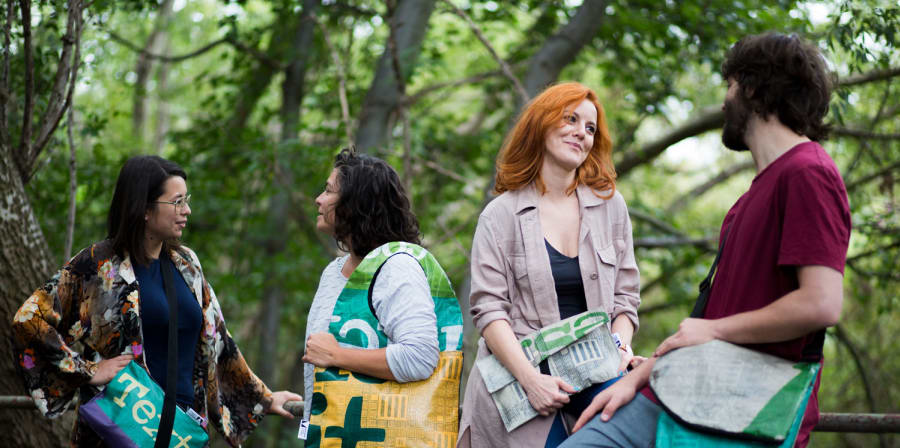 Makeright, 2017
Design Against Crime took design-thinking into Thameside prison to develop resilience and empathy among inmates and create a collection of anti-theft bags in the process. The first results, a series of bags with inmate-designed anti- theft components, were sold at Sue Ryder's shop in Camden with all profits going towards hospice and neurological care.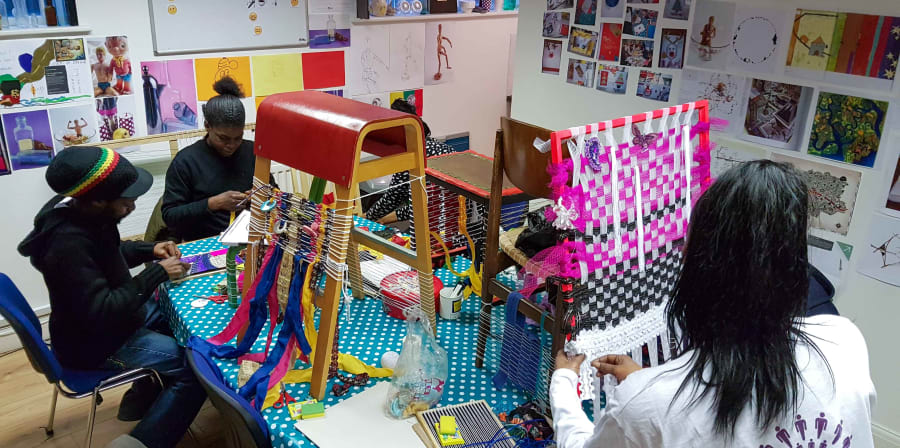 Home and Belonging, 2017
A bespoke arts programme for clients of Crisis Skylight Brent, Home and Belonging aimed to improve the wellbeing of the homeless and vulnerably-housed residents in the area. Harlesden in Brent is in the top 5% most deprived in the UK with housing insecurity a key issue and the second highest homelessness rate in London.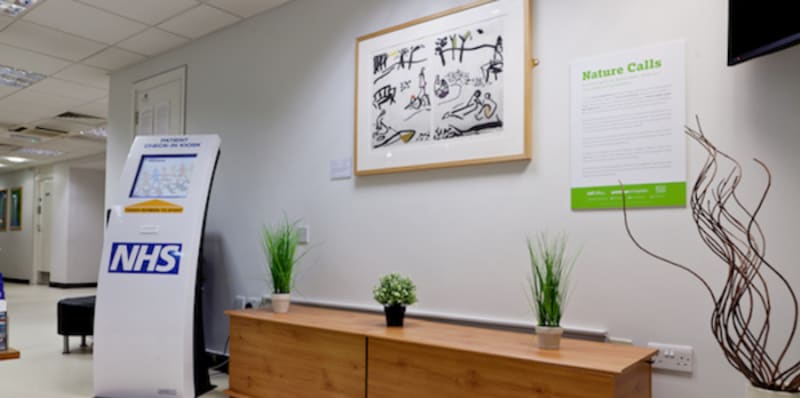 Nature Calls, 2017
As part of the Art in Large Doses project run by Paintings in Hospitals, students from BA Culture, Criticism and Curation were asked to propose an exhibition for the waiting room at King's College London NHS Health Centre, drawing from the Paintings in Hospitals collection.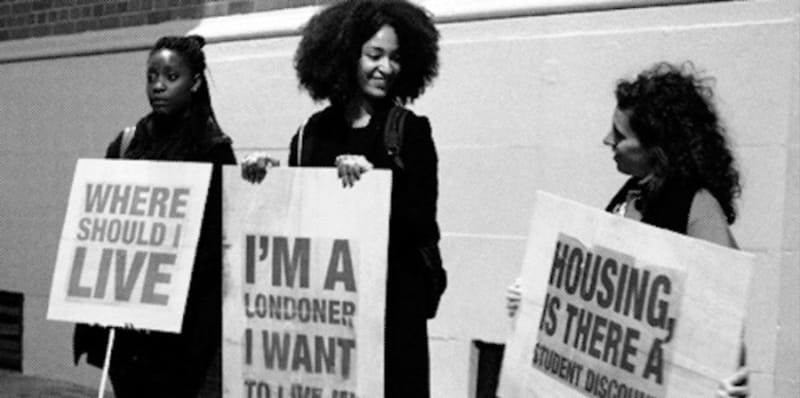 FUNDAMENTALS, 2017-ongoing
A lecture series by our Spatial Practices programme. With a big appetite yet gap in public debate on architecture, FUNDAMENTALS provides a forum to debate the forces shaping our cities. Covering the fundamentals of housing, planning, land, industry, public art and landscape, tackling the status quo and asking what could come next.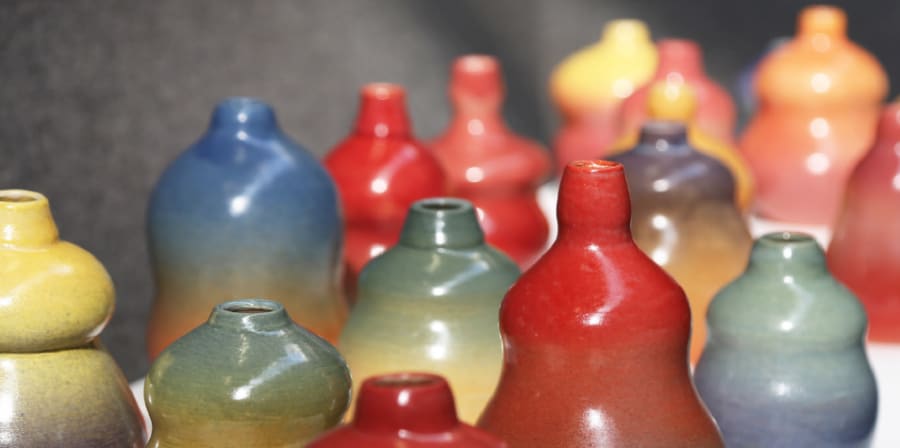 What can ceramics do?, 2017
Each year, BA Ceramic Design students collaborate with organisations beyond the walls of the College. Often, these collaborators are commercial enterprises – design companies, manufacturers or retailers – but 2017 was different. That year, students explored the power of the ceramic material and its possibilities for social impact working with five charities and social enterprises.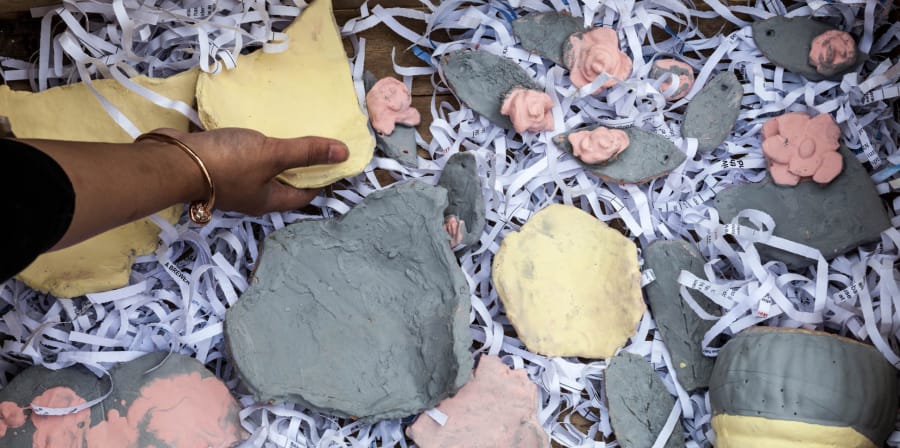 Ignition, 2017
Clay and the spectacle of outdoor firing in makeshift kilns combine in Ignition, a participatory ceramic project designed to encourage hands-on making and community dialogue. More than 80 local residents, business workers and community group members took part in ceramic workshops. The aim was to offer these groups both formal and informal engagement activities that re-ignited the importance and enthusiasm for haptic skills, and to encourage new social relationships and channels for community dialogue.
Six Branch, 2017
Palestinian embroidery collective Women in Hebron and BA Textile Design students collaborated, crossing borders with stitches on Six Branch project. The final collection, comprising eight pieces, was designed at Central Saint Martins and made in Hebron, 3,500km separating the designers and makers at all times in the process.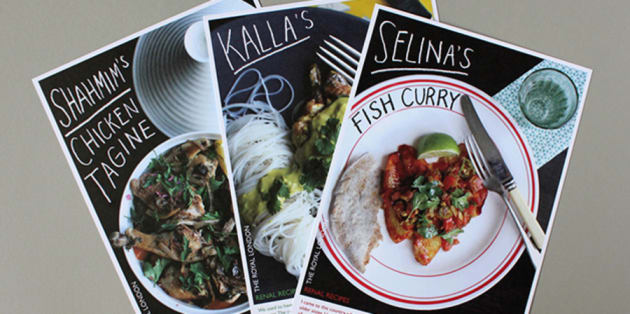 Designing for Dialysis, 2017
How Graphic Communication Design can encourage kidney patients to take creative control in cooking.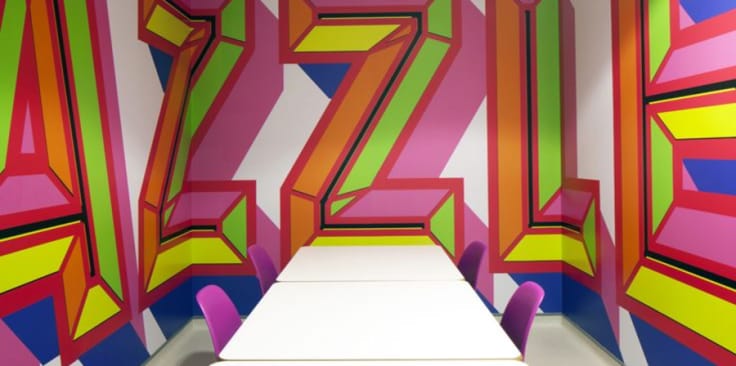 Can Graphic Design Save Your Life?, 2017
"Can Graphic Design Save Your Life?" is the question posed by Rebecca Wright, Programme Director of Graphic Communication Design, in an exhibition which she has co-curated at London's Wellcome Collection. From the Red Cross to pharmaceutical packaging, it looks at the role of graphic design in health and medicine.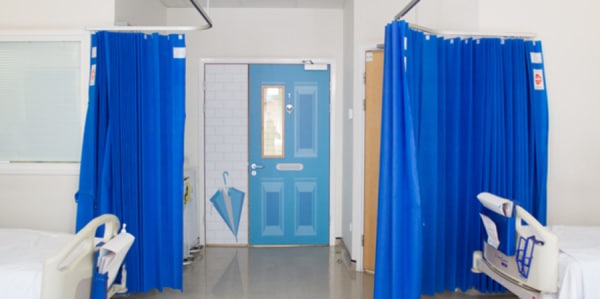 Thistle Ward at Newham Hospital, 2017
Run in collaboration with Vital Arts, Graphic Design students were asked to tackle the disorienting homogeneity of Thistle Ward at Newham Hospital. The ward was specifically for older patients, recuperating from surgical procedures and often suffering from symptoms of dementia so the project sought to improve way-finding and create a sense of comfort for patients.
Unannounced Acts of Publicness, 2015
Ten artworks appeared unannounced over ten days in Granary Square, London. The audience was anyone present – those passing through on their commute, eating lunch, playing in the fountains, having an office break, carrying out deliveries, cleaning the square, making their way home from dancing all night – who encountered the works as part of everyday life.