Our 2019 MA Fashion Show saw mixed reality on the catwalk.
The opening collection of Friday's MA Fashion Show was brought to life with mixed reality through partnership with Three. Created by graduating student Gerrit Jacob, the collection combines clip-on ties and teddy shoes with skull and tiger motifs which took animated form in the space above the catwalk.
"My nine-piece collection was born out of a love for the retro, eccentric and wonderfully weird, inspired by my experiences living in Hamburg. I've weaved in Three's 5G fuelled mixed reality technology to create something exceptional for the catwalk and it is an honour to debut it in Friday's London Fashion Week MA show." Gerrit Jacob
The presentation marked the launch of Central Saint Martins' partnership with Three. This includes the UK's first permanent 5G installation at the College as well as the creation of a design-focused 5G laboratory for students. "The future of design and fashion is intrinsically linked with the evolution of tech," said Jeremy Till, Head of College, "we are seeing more disruptive and innovative technologies shaking up the way the design and fashion industries operate. Our students are already picking up on the latest technologies and incorporating it in their work and this is an enormously exciting collaboration for both parties; one which will allow our students to speculate on yet unheard possibilities."
Follow MA Fashion (@mafcsm) on Instagram for access behind the scenes.
More: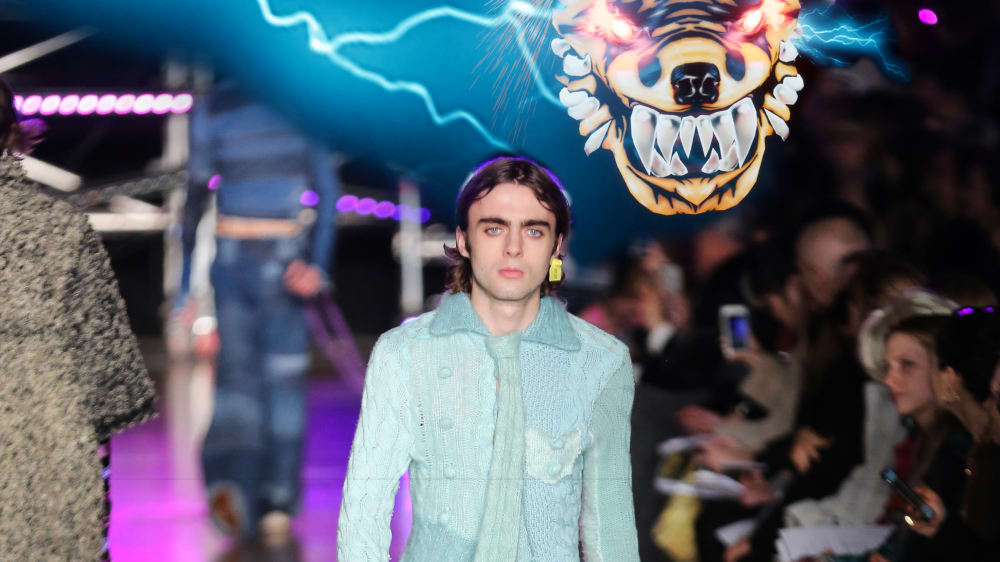 See more images of the MA Fashion Show 2019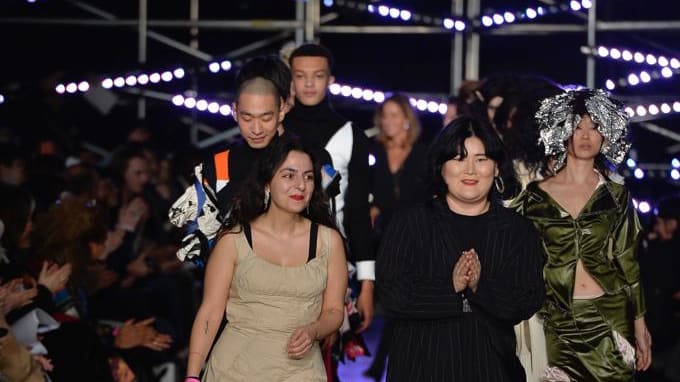 Read about this year's L'Oréal Professionnel Creative Award winners.