Last Friday, our MA Fashion students returned to London Fashion Week for their annual scheduled show.
Comprising 25 collections – across menswear, womenswear, knitwear and textiles for fashion – the show reflected the creative concerns and urgent outlooks of the individual designers while sharing the course's depth and rigour.
Following the presentation, sponsor of the show L'Oréal Professionnel announced Goom Heo and Sheryn Akiki as joint recipients of the L'Oréal Professionnel Creative Award. Previous winners include Matty Bovan, Rebecca Jeffs, Craig Green, Christopher Kane, Kim Jones and John Alexander Skelton. Stavros Karelis, founder of Machine-A and guest judge, spoke with impassioned urgency to the graduating designers:
"Before the announcement, I would like to ask all the graduates backstage to take a moment and look at each other; what you see is the community you have created, a collective thinking, being united in diversity. This is your foundation for the future. Together you can achieve anything you believe in. Together we can achieve this.
And we – the generations before you – need you to champion the spirit of diversity, of community, of unity, of inclusivity. Now is more important than ever. So graduating today from this leading institution that has been standing as an international symbol of creative freedom, independent thinking and a diverse community for all this time, please remember to always stand for these principles. The winner for this year's L'Oréal award are actually two students that made me think of all the above and I thank them for this."
Speaking to Steve Salter for i-D, Akiki said her work "explored ideas of elegance in an age of crisis because that's how people live in Lebanon, day by day. Despite that reality, women still want to be glamorous and that, to me, is the biggest fuck you that you can give the world. It's about dressing up, feeling good, and going back to making a woman look good."
On the inspiration behind her collection, Goom explained that "my starting point was asking myself a question: 'Why can't people dress up crazy or weird and still be considered normal, not laughed at by people?' I wanted to make a collection for people who will wear my garments and not feel the gaze of people who consider them insane or odd. I wanted to explore my personal feelings towards what 'crazy' or 'weird' means."
Follow MA Fashion (@mafcsm) on Instagram for access behind the scenes.
More: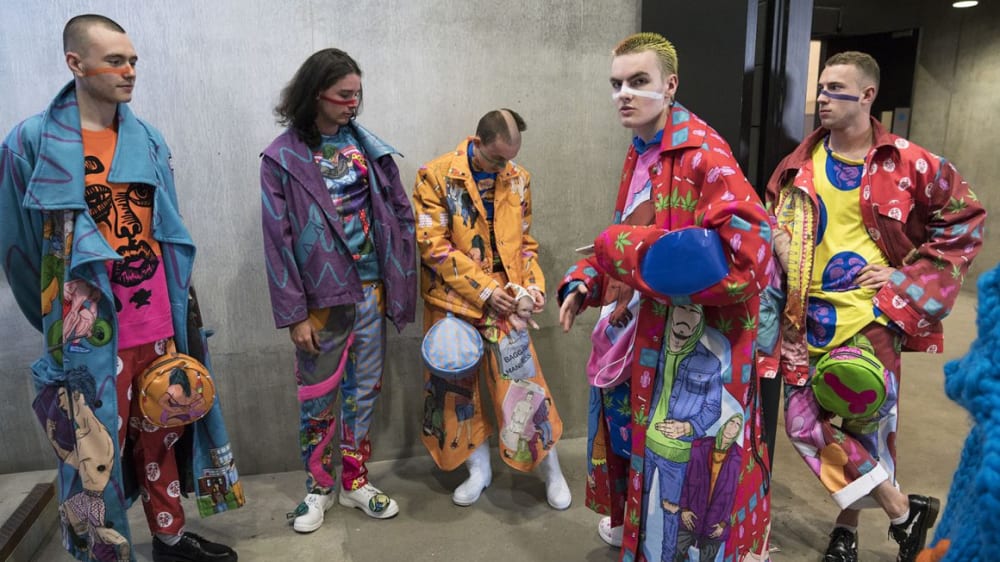 Take a look at all the courses in our Fashion programme.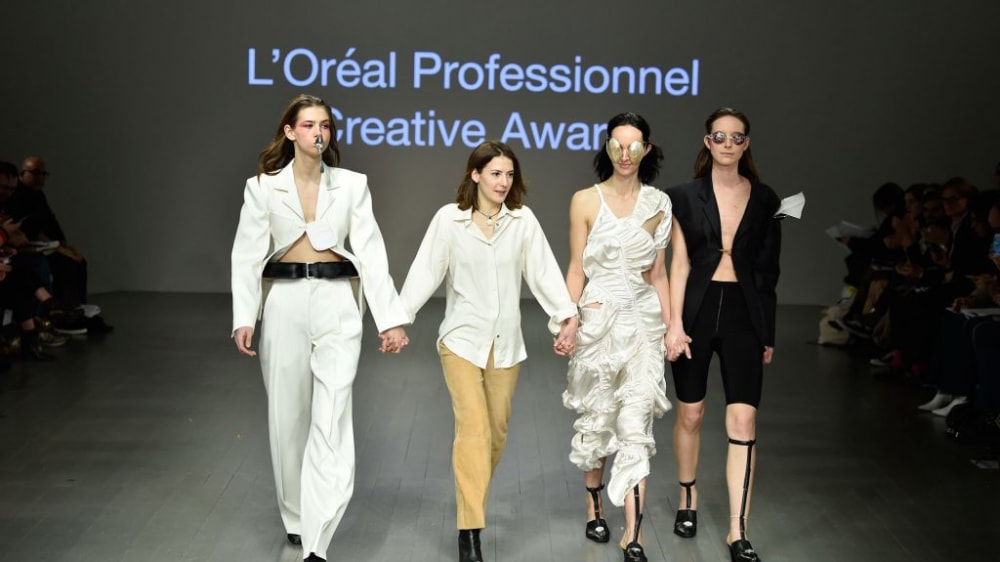 Read about last year's show and the L'Oréal Professionnel Creative Award winners 2018.