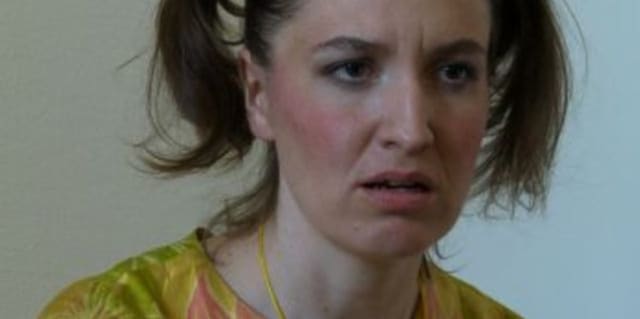 26 June 2019, Central Saint Martins
Co-organised by Judy Willcocks and Joanne Morra
Vulnerability has traditionally been viewed as a deficit. This symposium challenges such a notion by opening up a space in which vulnerability is understood as a powerful means of mobilising agency, resistance and activism.
Throughout the day, the theme of vulnerability and resistance will be examined through multiple lenses: from the intimacy of (auto)biography; to the social and cultural contexts which have seen the rise of a charged discourse on vulnerability and its embodied resistance; and the harnessing of the vulnerable for political action.
Bringing together staff, students and graduates we will examine the issues of vulnerability and resistance through a variety of approaches: from filmmaking and graphic illustration, through curation and artistic practice, to academic writing and design thinking.
On vulnerability and resistance is the first symposium hosted by the Creative Practices, Education and Wellbeing Research Network run by Judy Willcocks (Head of the Museum and Study Collection at CSM) and Dr Joanne Morra (Professor of Art and Culture, CSM). This event has been kindly supported by CSM Knowledge Exchange funding and CSM Research Visibility Fund.
Brooke Wilson and Marcus Nelson – Emotionally naked: men and vulnerability

Abstract

Boys Don't Cry UK uses curatorial practice to create discussion around mental health and male suicide. Through a rotating set of artists, projects and exhibitions, their aim is to give a platform to young male artists from all backgrounds to feel comfortable expressing their feelings and sense of identity though artistic practice. This presentation will discuss how Boys Don't Cry have experienced vulnerability in their journey so far as a collective, and how it might be used as a tool to open up more discussion around male mental health moving forward.

Biography

Boys Don't Cry UK are led by co- founders Brooke Wilson and Marcus Nelson both second year BA Fine Art students. Who jointly oversee the curation, artistic direction and management for each project.

Laura E. Fischer – The radical embrace of vulnerability for healing and growth

Abstract

In her talk, Laura will open a space where she welcomes vulnerability and articulates it as the rawest form of strength and the means to meaningfully shift things for the better. She will share her journey to heal and grow from trauma, as well as how she transformed her experience of violence as an insight that guides her work as a mental health activist, artist, and researcher, and what that looks like.

Biography

Laura E. Fischer is a mental health activist, artist, researcher, author, speaker, NIHR CLAHRC NWL Improvement Leader Fellow and Honorary Research Fellow. Having studied at CSM before going on to postgraduate study at the School of Medicine of Queen Mary University, she blends creative approaches with scientific methods, and vice versa. Her work is weaved in mental health, with a particular focus on trauma and the socio-cultural context of violence. She leads or consults on several projects with various cultural, academic, or clinical partners, gives guest lectures on several courses, and has published, exhibited, and spoken internationally.
Feedback
"It was a fascinating day and the content smashed the barriers – there was something for everyone to think about."
"I'm sure I speak for all who attended when I say it was one of the richest experiences I have had in academia, especially as it relied so much on emotional intelligence, affect, feeling, honesty, intimacy etc, rather than on a less dimensional or more purely intellectual mode of enquiry."