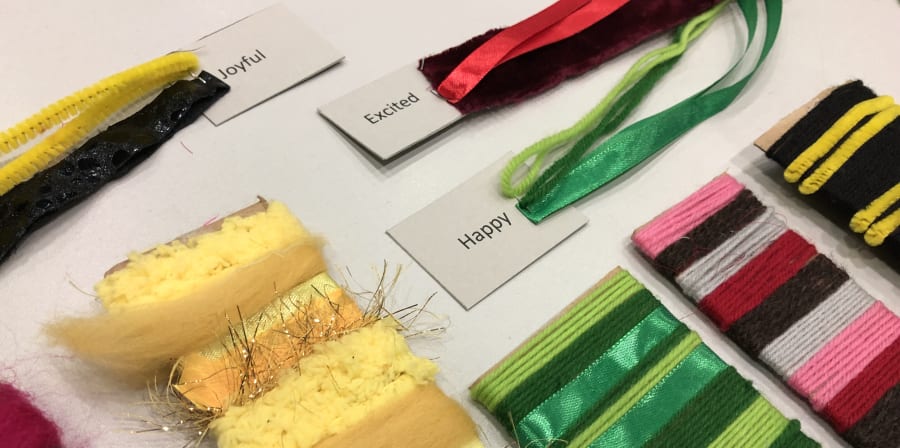 21 March 2019, London College of Communication
There is a crisis in wellbeing in Higher Education and a growing body of evidence that creative engagements can promote health. We believe it's our obligation as pedagogic practitioners to respond to the crisis and as a result have introduced the Creative Practices, Education and Wellbeing Research Network, a UAL-wide knowledge exchange project exploring possible solutions.
The network is a CSM funded knowledge exchange project which aims to bring together creative practitioners, educators and therapists from across UAL to form a Community of Practice that can help address issues of wellbeing in Higher Education. This research network will deliver a mapping event and symposium exploring the key issues and showcasing some of the remarkable activity already taking place, from researchers analysing the representation of mental illness in comic books to recent graduates developing object-led movement-based workshops for trauma survivors.
In keeping with the pedagogic focus of the learning and teaching day this presentation put forward the idea that art and design teaching practices have much to offer the wellbeing agenda. Signature pedagogies challenge participants, encourage self-reflection and risk taking and create opportunities for emotional engagement which can lead to greater resilience and improved self-esteem. They can also help to create the necessary conditions for flow states which can block out negative thought patterns and provide an alternative to the illness narrative. Research has explored how these practices can have an impact beyond the academy but the time has come to use our collective expertise to address our own issues.