The display will feature a large number of works loaned from the Central Saint Martins Museum & Study Collection and will be on view until 2 June. The display also forms part of the large-scale exhibition Swinging London: A Lifestyle Revolution, which presents the fashion, design and art of the Chelsea Set from 1952–1977. Here, Central Saint Martins Museum & Study Collection curator, Sarah Campbell, profiles Suter and her teaching legacy at St Martin's School of Art.
The lively fashion illustrations of Elizabeth Suter (1926–2012) were largely drawn from memory. During the period she covered the collections in Paris for British magazines and newspapers in the 1960s and 1970s, sketching during fashion shows was banned. Instead, she would sit in nearby cafes after shows, drawing the catwalk collections while still fresh in the mind's eye.
Alongside her position as a well-known fashion illustrator and journalist, Suter was also an influential teacher. She taught at St Martin's School of Art – which merged with the Central School of Art and Design in 1989 to become Central Saint Martins – where she eventually became Head of Fashion in the mid 1970s.
Sharp Lines and Swift Sketches highlights Suter's role as both illustrator and mentor and documents the important role she played in the London fashion scene. The exhibition features illustrations of work by famous fashion houses and designers including: Dior, Yves Saint Laurent, Nina Ricci, Pierre Cardin and André Courrèges. It features sketches from the 1960s, such as Saint Laurent's famed safari suit and Cardin's "space age" designs. These works brilliantly demonstrate Suter's distinct drawing style. Her lines appear fast and confident, elegantly capturing the movement of the catwalk at the time. Having studied at the Central School of Arts and Crafts under the painter Bernard Meninsky, Suter's style is informed by a detailed understanding of the human body and a belief that less is more when it comes to design.
Suter taught fashion illustration on the BA Fashion course at St Martin's School of Art throughout the 1950s–1970s. Beginning with occasional drawing classes, she rose through the ranks to become a Senior Lecturer and was eventually appointed Deputy Head of Fashion. Working alongside Muriel Pemberton, who founded the department at St Martin's, Suter helped shape the course, and with it a generation of British designers and illustrators including Bill Gibb, Bruce Oldfield, Jo Brocklehurst, Howard Tangye and Gladys Perint Palmer. Suter retained her position as Deputy Head of Fashion until Pemberton's retirement in the mid-1970s, briefly succeeding her as head of department – until her own retirement in 1977.
In addition to her direct teaching influence, Suter's impact on the course at St Martin's highlights the effect art schools had on design during the "swinging sixties." As a journalist, she covered new fashion collections four times a year, allowing her insight into how trends developed in the industry. The clothes she drew captured the spirit of "swinging" London, and her illustrations showcase art and design at a time when concepts of "youth" and the established order of the 1950s were being challenged. Based in Soho at the time, the St Martin's Suter taught in proved to be a crucible for exchanging ideas. Bringing together a range of drawings, and shown alongside Tom McPhillips's 1972 film A Lay in the Dife, the exhibition celebrates both the influence Suter had on the College and the wider fashion industry.
Elizabeth Suter: Sharp Lines and Swift Sketches is on display at the Fashion and Textile Museum from 8 February–2 June 2019 and is curated in accordance with the Central Saint Martins Museum & Study Collection. Display admission is included with the exhibition Swinging London: A Lifestyle Revolution – Terence Conran – Mary Quant. A selection of reproductions of Suter's drawings can also be seen in our Window Galleries at Central Saint Martins until 5 March.
More: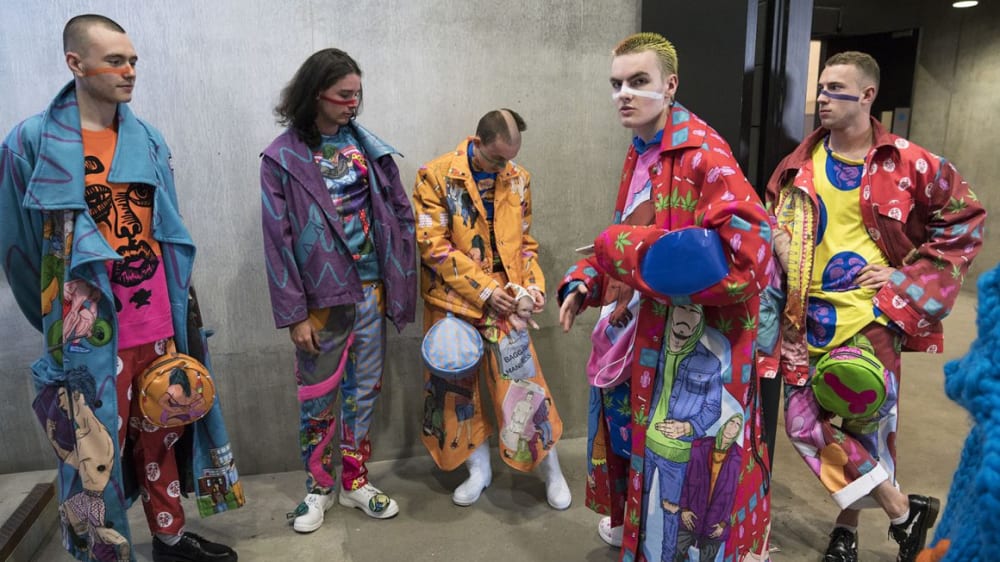 Read about the courses we offer in our Fashion programme.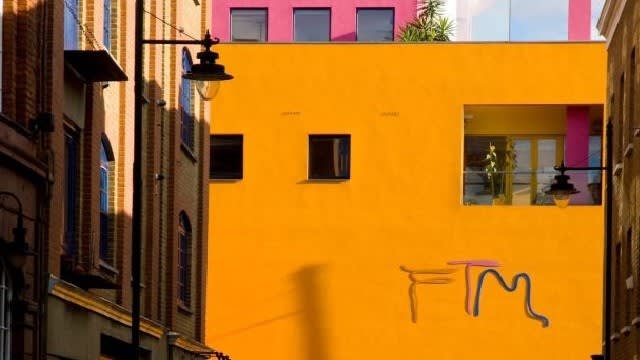 Visit the London Fashion and Textile Museum website.