Graduating from BA Product Design, Schirin Dilmaghani talks us through her project Helio, a smart home device for caregivers and people with dementia.
Tell us about your final project and why you chose that subject.
"Helio was my final client project in BA Product Design for the design agency Recipe Design (formerly Precipice Design). It's a smart bedside lamp that improves the sleep of people with dementia by easing the transition from day to night. The lamp simulates dusk and dawn through slow-light transitions. A companion app allows caregivers to set the sleep schedule and check on the sleeping patterns of the person in care, giving the caregiver the necessary information to feel at ease.
I started this project by looking at multigenerational homes. During my research, I quickly realised that one of the main reasons why people of different generations decide to live in the same household is to care for their sick or elderly loved ones, who aren't able to take care of themselves anymore. In the UK, one of the main diseases causing this is dementia.
I was intrigued by the complex relationship family caregivers and the person in care have. There is a change in dependency and power dynamic which both have to overcome. Being a caregiver is also a very demanding job – emotionally and physically – which is only amplified when the person in care is a family member. In my research it became increasingly clear that to stay healthy, caregivers have to focus on self-care as well. However, finding time for this is extremely difficult. Many expressed that sleep is the most important form of 'me time' to recharge and relax for them.
When the care recipient suffers from sleeping problems, the caregiver usually doesn't find time to sleep themselves. A lot of people with dementia suffer from severe sleeping problems and sundowning – a condition where people grow more restless and agitated towards the end of the day. Their circadian rhythm is affected by the disease, which can lead to a reverse sleep cycle, meaning patients are awake during the night and asleep during the day. This does not only affect the physical and mental health of the care recipient but also of the family caregiver.
Even though this is just one of the many struggles both parties deal with, I saw this as an opportunity to design a product with a big impact on both their lives. Helio helps the caregiver to find more resting time and peace of mind at night. It also creates a calm environment for the person in care, encouraging a sleeping routine."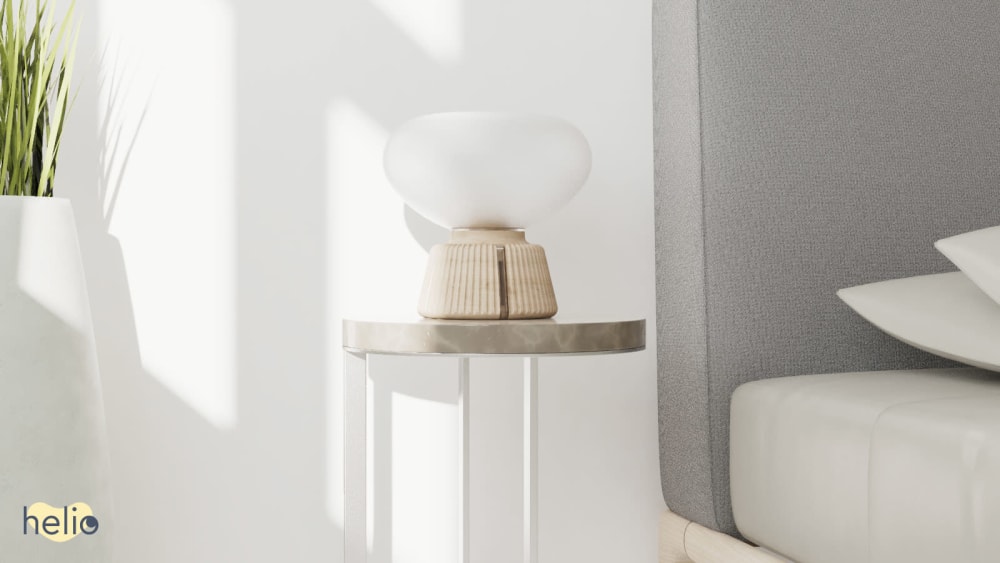 How did coronavirus and the lockdown impact your practice?
"Doing up-close primary research has always been a big part of my design journey. Due to the lockdown, I had to rethink this process –­ especially because the people I wanted to interview were in contact with the people most at risk. So, doing in-person interviews or visiting care homes as part of my research were no longer an option.
Instead, I connected with caregivers who share their day-to-day experience via Twitter and created an online survey for them to respond to. I also became active on the Alzheimer's Society Forum where people ask for help or share tips. This has been by far one of the most insightful places for my research, as I was able to learn more about specific issues care recipients and caregivers deal with, as well as the creative solutions they come up with. Interestingly, I also think that the distance between us encouraged caregivers to be more open. So even though I was physically further away than usual, I was able to connect with them and get a closer insight on their everyday lives."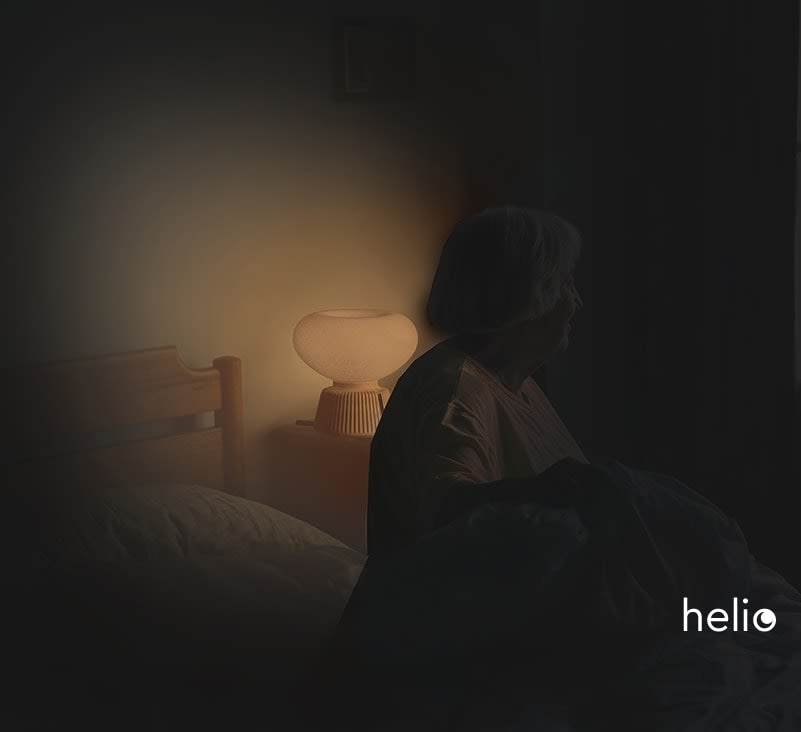 What does it mean to you to be part of the "Class of 2020"?
"Graduating in 2020 is very different from what it would have been any other year. None of us walked across a stage to accept our diplomas, we didn't present our work at a physical degree show and we've completed our courses from our bedrooms during an unprecedented national lockdown.
While this is definitely not what any of us had expected graduating would look like when we started University, this final challenge has probably made us better designers. It has taught us to be more resilient and flexible in our work as well as our lives. This experience was an exercise in working under extreme constraints and by mastering this, I feel the Class of 2020 has proven itself to be willing and ready to tackle anything the future may hold for us."
Thinking about your fellow students, whose work should we take a look at next and why?
"Amelia Kociolkowska is one of my fellow classmates in BA Product Design. She designed Carrie, a wearable pocket for storing tampons and sanitary products. Amelia highlighted how many women in male-dominated professions feel their uniform and PPE don't serve them as well as they do men. She focused on the gender data gap that results in ill-designed gear for women just because their physical differences are overseen. Amelia uncovered a niche and an incredibly important problem in an area that has been completely overlooked. The way she used her detailed research findings and translated these into a product that is really needed, is highly impressive.
Another student whose final-year project really inspired me is Leo Leitner's Yard Friends project. He designed a handcrafted set of tiles that are sold as souvenirs in Coal Drops Yard. The shapes and materials were inspired by the architectural features of the area. The beautiful tiles can be used as soap dishes, incense trays or desk storage – he leaves this decision up to the consumer. Leo really captured Coal Drops Yard's extensive history and translated this into the visual language for his products, which is not an easy thing to do.
Both projects are completely unique and above all, deeply rooted in research which to me is the basis for good design."
What is next for you?
"I'm looking to gain more experience and work on a variety of different projects. I am interested in going down the consultancy path. I've had the opportunity to work with a few design agencies during my time at Central Saint Martins and I really enjoyed the creative atmosphere and working in multidisciplinary teams.
The circumstances we find ourselves in are changing lives as well as the market landscape. They require us to adjust and innovate. It is up to us designers to facilitate this innovation and support change and life adjustments for people. Approaching this with a designer's mindset, every problem presents an opportunity and I am excited to see what comes next."