Each year, our second-year BA Fashion Communication: Fashion Journalism students shadow a final-year BA Fashion designer, documenting and writing about their collections. For 2020, we have gathered together a selection of their articles, showcasing the diverse range of skills within our Fashion programme. Begun in the College and finished during lockdown, these profiles give an in-depth insight into the work and inspirations of a selected designer. Here Harry Stevens profiles BA Fashion: Fashion Print student Margaux Lavevre.
A Designer's Space Oddessy
The cosmos has raised questions since the start of mankind. For French-born Margaux Lavevre it has also provided the basis of her graduate collection ­– but expect no graphic star prints or shimmery, silver polyester here.
25-year-old Margaux Lavevre hasn't always had an interest in space, which might be surprising given that her entire collection is based around it. It was only last summer that she saw a meteor shower out of her window and became desperate to learn more. "I never grew up being fascinated by space, I found it very out of my reach ­– it's too complex and I'm not a maths or physics person" the print designer explained. In March 2019, Lavevre contacted the European Space Agency in the Netherlands to learn more about the possibilities of space and how she could use it to inspire her final collection. "It was just so simple I couldn't even believe it", she said, "they told me that this is the team you should work with and that was it."
The European Space Agency sounds like the least fashionable place to develop a collection. Lavevre described it as army-base-like, with rows of European flags outside and lots of security. "Around the room were boards which had crazy equations on them." In awe, Margaux recalls peering through frosted glass and seeing people in white coats working on big machines. "You didn't know what they were doing, it was very alien-like" she admits. "I didn't understand their jokes" she laughs. "Everyone was really, really intrigued, I told them that I study fashion and they didn't even know that was something you could do.. so we were also like aliens for them." The "we" Lavevre is referring to here is her brother Thibault, a musician who accompanied her during the residency. Together, at the end of their stay, they presented a new 12-track album to the rest of the team called Void/Memory of Speed.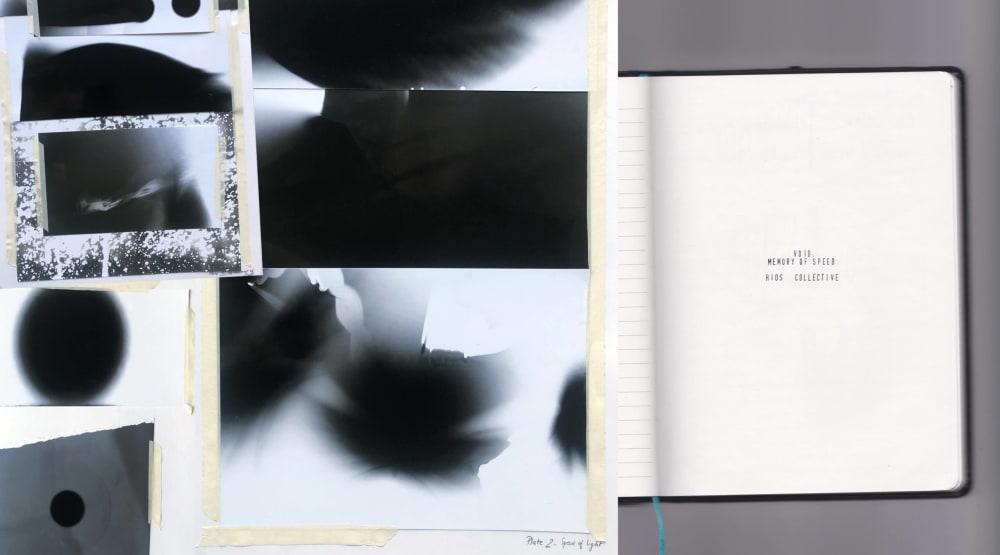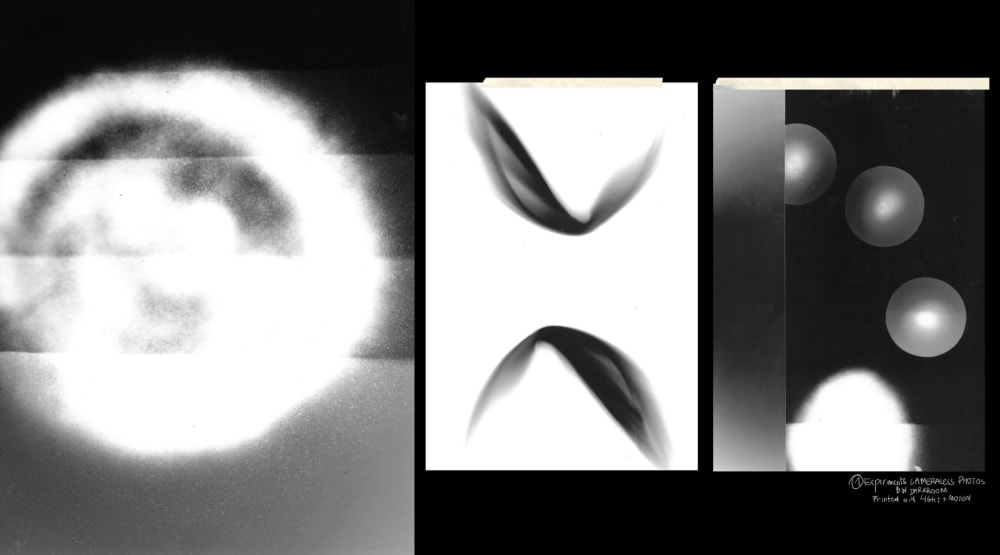 "I want you to assume you've never met me before and explain it to me Margaux" BA Fashion Course Leader Sarah Gresty proposed, standing in front of Lavevre's line-up, back in the fashion studios. Initially, Lavevre responds by fumbling her words and grappling with a panel of sheer grey silk, trying to stick it onto the models. Gresty interrupts and says that she doesn't understand. At first concerned, Lavevre takes a deep breath and starts again. Within a few moments, Gresty is excited: "It's so beautiful….I think you're really prolific." Her tutor, David Kappo, also joins in "It's dramatic, they're so stylish".
Lavevre's idea of interchangeable panels ­– that grey silk she was clinging onto in the line-up ­– is the fundamental part of her concept presentation. All her research into how light moves through space comes down to this. Now, during the pandemic, this research has to be interpreted through video, which she has spent time editing during lockdown.


The video begins in the middle of a wood. Her boyfriend stands in a black Velcro undergarment, a structured jacket without any embellishment and cut with rounded shoulders, styled with a pair of straight black trousers. The music is a track from Void/Memory of Speed ­– it is high tempo, harmonising with her stop motion editing. Lavevre's clothing "module" is then thrown onto him, morphing and changing. For a few seconds, as it twists on the body, you can't see where his chest starts and the clothing ends. A multi-coloured, digitally printed silk module then covers his body. With strips of boning inside, it curves under tension, giving the look of a colourful, camp space rock.
Lavevre sees this collection as just one answer to a much wider question she has about the universe: "I don't consider it as a final collection, I'm going to push it further." Just before our phone call ends, I point out that her shirt is covered in a graduating orange pattern, like the panels from her collection. "A lot of people have told me that I always wear stuff that looks like what I'm working on" she says with a smile. Whatever she decides to do next, this certainly isn't over.