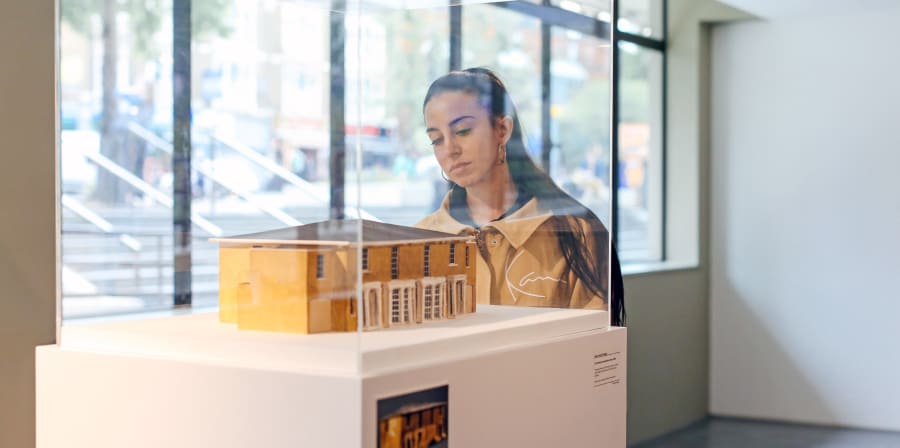 The research focus of this group considers exhibitions and curating, inside and outside the museum and the gallery space, as a way to examine the validity of claims these practices make for contemporary art and as a means to analyse their effects, historically and in the present.
Connected to this strand is the new MRes Art: Exhibition Studies at Central Saint Martins delivered in conjunction with Afterall.
Group members
David Morris | Dr Alison Green | Dr Caterina Albano | Dr Joanne Morra | Dr Michaela Giebelhausen | Erika Tan | Jon Cairns | Charles Esche | Yaiza Hernández
Activities and outputs
Wall and Page Display. Reconsidering Presentational Context in Photographic Exhibitions, 1950-1970 18 April 2018.
Afterall Editorial Workshop with David Teh, 21 June 2017.
Tara McDowell: 'Pure Information: Conceptual Art at the Nova Scotia College of Art and Design', 26 May 2015.
Research presentations on Exhibition Studies, 24 March 2015.
Hammad Nasar - Navigating the Afterlife of 'The Other Story', 14 April 2015
Bojana Piškur: 'Museum of the Workers', Feb 2015
Anthony Yung: 'Asia Art Archive and Exhibitions in Mainland China 1979 to 1999′, 2014.
Talks in the Exhibition Histories series at Whitechapel Gallery London:
Symposia:
'Regions of the Contemporary: Transnational Art Festivals and Exhibitions in 1990s Southeast Asia', University of Melbourne, 2016 (information)
'How Institutions Think', LUMA Arles, 2015 (videos)
'The Future Curatorial What Not and Study What? Conundrum', Bard College, 2014 (videos)
'Magiciens de la Terre' Reconsidered, Tate Modern, 2014 (video)
'an Exhibit', ICA, 2014 (videos)
'Artist as Curator: Collaborative Practices', 2013 (video)
'Artist as Curator', Central Saint Martins, 2012 (various videos)
'Art and the Social: Exhibitions of Contemporary Art in the 1990s' Tate Britain, 2010 (videos)
'Exhibitions and the World at Large' symposium, Tate Britain, 2009 (audio)
Related links and resources