Tate Exchange: School's Out
In a twist to the usual life in the College, over a hundred Fine Art students created a public-access art school at Tate Modern in January 2017. Students become teachers and galleries became studios, standard orthodoxies of the art school are upturned. These week-long events, part of the Tate Exchange programme, were designed, built and run in public view with opportunities for visitors to engage through workshops, talks, events and studio making. With over 4,000 members of the public enrolling for the first outing, Central Saint Martins returned to Tate Modern in January 2018.
Here, Alex Schady, Director of the Art Programme, talks about arts education, studio space and putting his students in public view.
This Is An Art School, the first Tate Exchange event, appeared to turn the art school inside out?
Yes, that's something that interests me across the board – the power relationships that exists in any encounter. The problem with teaching is that the minute you have assessment as part of it, it's difficult to flip or play with the power dynamics. I hate the idea that teachers have knowledge and students don't; it's a much more dynamic relationship than that. But for an external project like this we can create a more horizontal hierarchy that's open and genuine.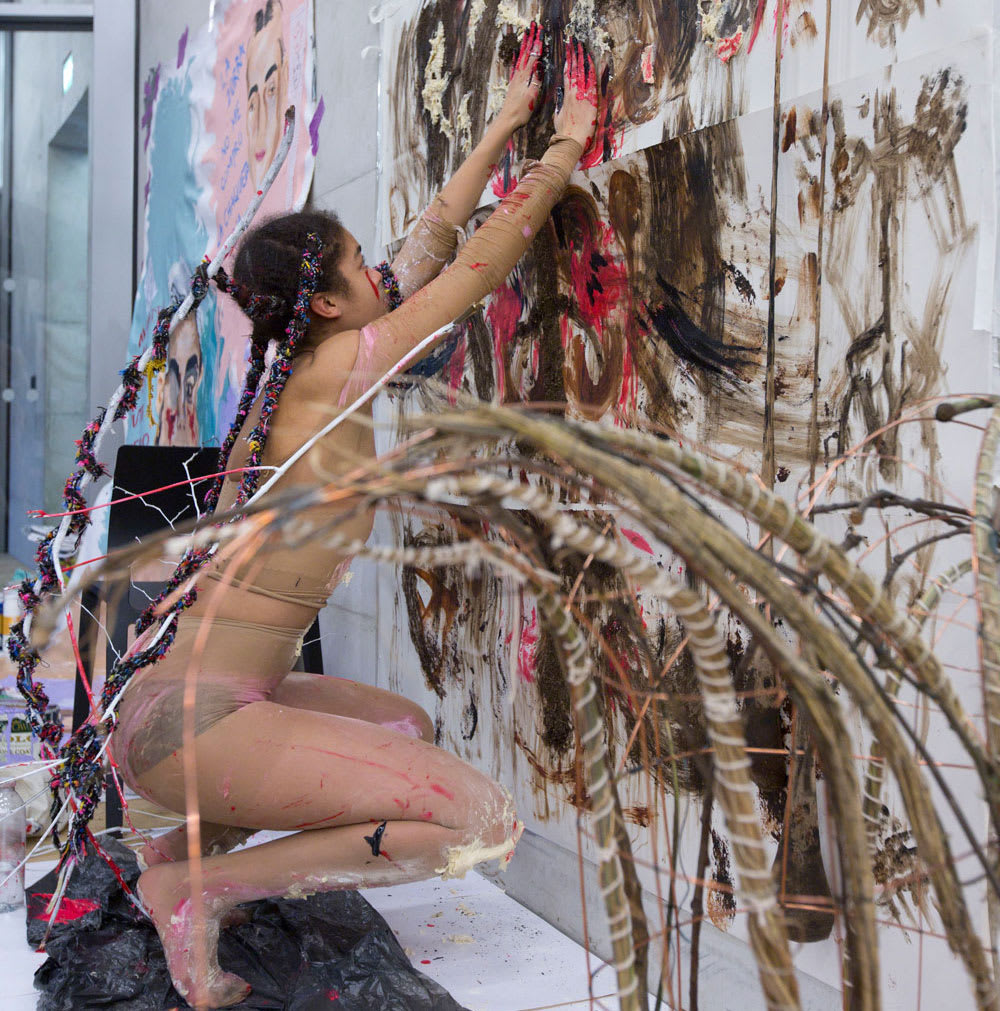 This Is An Art School presented a diverse timetable of lessons from camera obscura workshops to Art-O-Rama gameshow performances, but at its heart was a concern about the vulnerability of arts education.
The crisis in art education feels so urgent and pertinent. In the current economic and political climate there is a systemic assault on arts education, art is increasingly isolated in the school timetable and cuts to local funding put galleries' educational and outreach programmes at risk. It was a natural transition to turn those concerns into something public facing, participatory, celebratory – importantly, not a moan fest. It was saying 'this is what Art can be and it's tragic that bad things are happening to it when you look how exciting it is.'
The week was chaotic, bonkers, a bloody mess and all the better for it. The energy of it felt exciting. I had those broader concerns, but each participant wasn't responsible for conveying those, they were responsible for their particular lesson. The same applies to the second edition in 2018, we have got concerns that form the foundation of the event but it's not the students' responsibility to shoulder them directly.
Returning to Tate Exchange for the second time, did you know immediately what the subject would be?
It came more slowly. It occurred to us that last year we were thinking about students while they were with us, and this year we should think about once they've left the College. London, where we're based was once a city with overlooked spaces open to occupation and experimentation; it has become an increasingly difficult environment for emerging artists. Those graduating from art school now find fewer spaces in which to work, with affordable studios a thing of the past. According to the GLA's Artists' Workshop Study, 30 per cent of artists' studios in London will be lost between 2014 and 2019. What will the London of the future look like if you can only afford to live here if you're a banker or a city lawyer? What happens to the cultural diversity, does it cease to be a city and become a financial centre. That's what was in my mind.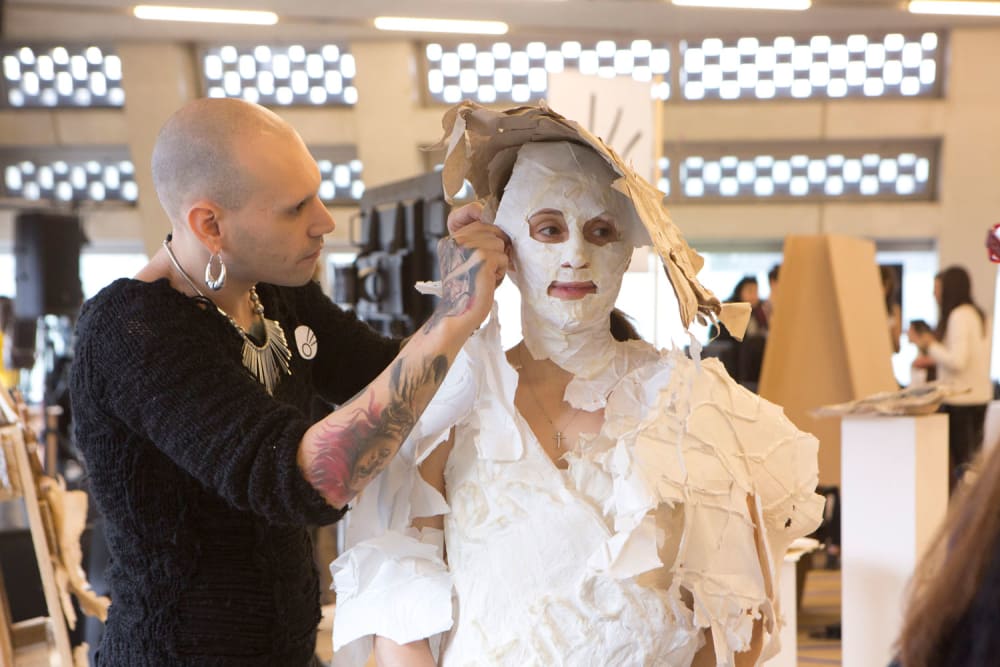 So how does that manifest itself at the Tate Exchange event?
We want to answer it with a positive stance again. Artists can respond because they don't need to rely on the romantic model of the studio to inhabit the city. They might be using their local park as a studio, or a local radio station, an online space or social media thread. I know that if I throw that question out to a few hundred of our students they are going to present diverse, imaginative and open responses. So, Studio Complex presents our students' reimaginings for the studios of the future. And once again, the public are invited to join in and be an active part of the event, this time, becoming studio assistants.
Tate Exchange brings art practice into the gallery for the public to see. Is that problematic? Does art practice become some kind of performance?
It's difficult to make in a central London institution without being visible. I'm not just thinking of Tate Modern but also Central Saint Martins' building, they lend themselves to being visible. The way in which students publish their work on social media is so visible. My question is: how do we best equip them to work with that?
Looking at the traditional model of an artist's studio, there is privacy but also perhaps loneliness and a lack of dialogue. The plus sides are that you can make mistakes with nobody seeing them. The more public models have positives too, it's about connectivity, active critique, camaraderie and discursive spaces – those are a few of the ways the new studio may nurture the future artist.
Central Saint Martins' contribution to Tate Exchange will continue into 2019.