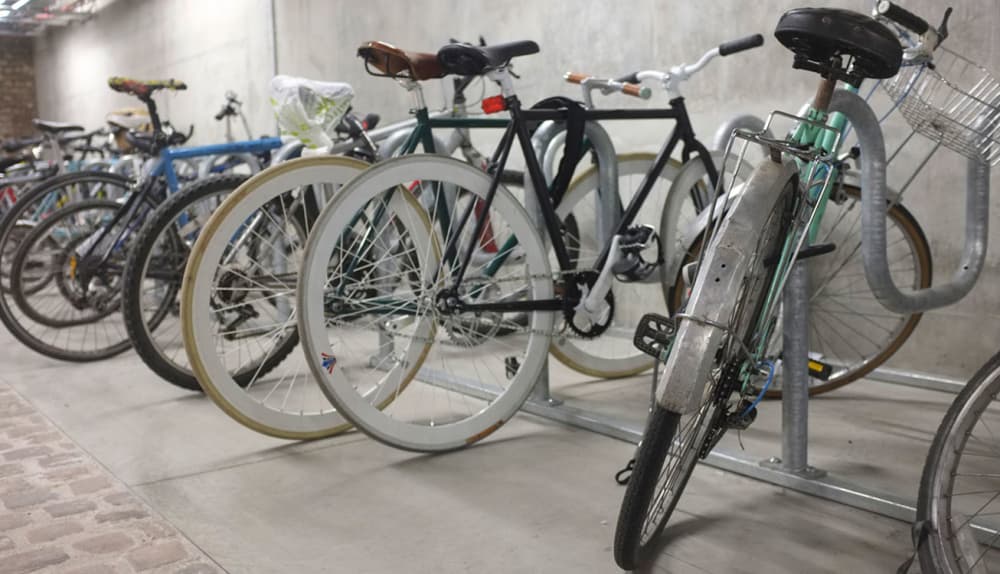 We have 276 bicycle parking spaces monitored by CCTV available to students and staff. Located in our basement, you can access the spaces via the bicycle turnstiles in The Crossing. Shower and changing facilities are also available and located on the first floor in room J101.
If you'd like to use a space, please email infrastructure@csm.arts.ac.uk from your university email address, and include your student ID in the message (emails from non-university accounts will be automatically rejected). Spaces are allocated on a first come, first served basis. Happy cycling!
Key information:
Please do not take bicycles anywhere else in the building.
Bicycles are stored at the owner's risk as the College is not respon­sible for loss or damage
Bike storage is for daily use only, please do not leave your bike overnight. The College will remove any abandoned bicycles and donate them to charity – watch out for notices about clearance dates
Bike storage is not suitable for motorcycles or mopeds. Motorcycle parking can be found at the northern end of the King's Cross site in the Platform Theatre lay-by.