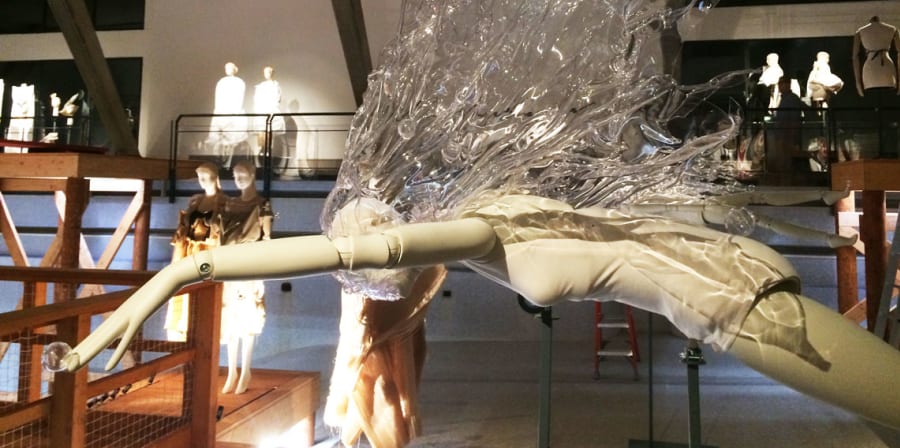 Judith Clark has curated Homo Faber: Fashion Inside and Out part of an inaugural event at the Fondazione Giorgio Cini in Venice showcasing European craftsmanship.
The exhibition, which took place in the spectacular space of the disused Gandini swimming pool, took as its theme how traditional techniques inspire contemporary design and exhibition-making. Homo Faber: Fashion Inside and Out was supported by the Michelangelo Foundation, a non-profit organisation with a mission to preserve, encourage and promote fine craftsmanship.
Image from Homo Faber: Fashion Inside and Out, Curated by Judith Clark, Fondazione Giorgio Cini, Venice, September 2018
Curator
Professor Judith Clark

Judith Clark is a curator and exhibition-maker. She is Professor of Fashion and Museology at LCF and Course Leader for MA Fashion Curation.