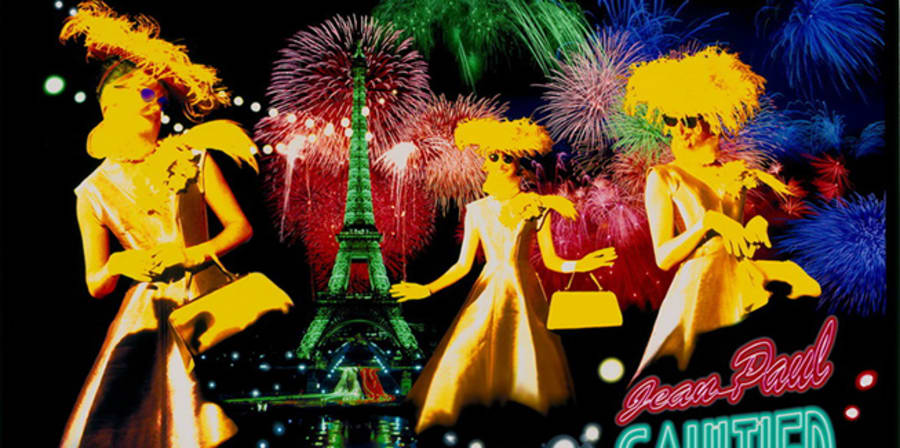 Fashion Space Gallery, 11 April - 26 July 2014
From the outset of his career Jean Paul Gaultier has designed the invitations to his catwalk shows and devised the iconic advertising campaigns which have shaped his image. This graphic design work traces a trajectory through the evolution of his work and includes campaigns for seminal collections including A Wardrobe for Two, prêt-à-porter Spring/Summer 1985, where Gaultier introduced his concepts for androgynous clothing through to his Frida Kahlo tribute collection, Spring/Summer 1998, which highlights the cultural influences in his work.
This exhibition was a collaboration between the London College of Fashion, Montreal Museum of Fine Arts, Maison Jean Paul Gaultier, Paris and the Barbican Art Gallery. Curated by Alison Moloney and Thierry-Maxime Loriot.
Curator
Alison Moloney

Curated by Alison Moloney, the International Exhibitions Programme presents fashion and dress through a cross-disciplinary series of exhibitions, events and conferences in the UK and globally.