Teaching and Learning staff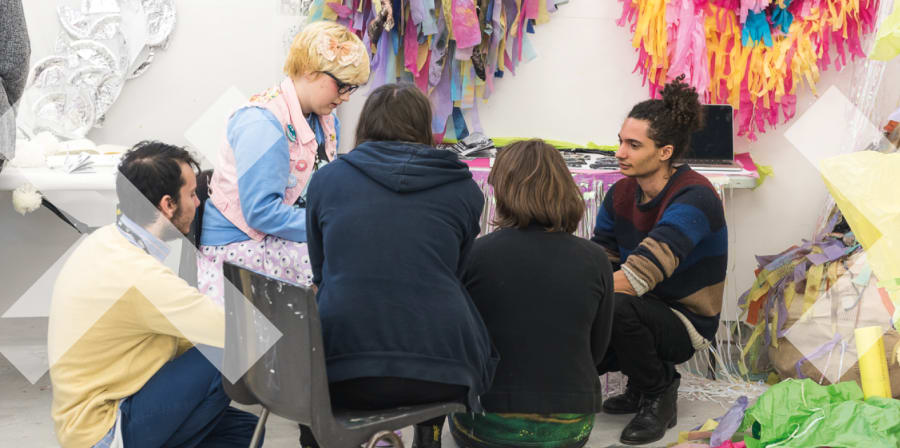 In this section, you'll find details of the staff who lead the Teaching and Learning Exchange, as well as links to the main contacts for each of these areas of the Exchange's work.
Professor Susan Orr, Dean Learning, Teaching and Enhancement and Professor of Creative Pedagogy
Professor Susan Orr manages the Teaching and Learning Exchange and leads on the delivery of the UAL Learning and Teaching Enhancement Strategy. Susan is an HEA National Teaching Fellow and her research explores creative education pedagogies.
Careers and Employability
Richard Sant, Head of Careers and Employability
Richard is responsible for a diverse team of employability and enterprise specialists who offer job opportunities, entrepreneurship support, and workshops, along with a dedicated team supporting alumni and the wider creative community in London.
If you are interested in opportunities to embed enterprise and employability teaching and learning in the curriculum, visit our Careers and Employability pages.
Find contacts for helping you to develop and embed enterprise and employability into the curriculum.
Qualifications
Elizabeth Staddon, Head of Arts Education
Elizabeth has overall responsibility for the Exchange learning and teaching professional development provision for UAL academic, technical and library staff.
Catherine Smith, Senior Lecturer in Learning & Teaching in Art and Design
Catherine is the Programme Director for Academic Practice in Art, Design and Communication, and Course Leader of the MA in Academic Practice.
Lindsay Jordan, Lecturer in Learning & Teaching in Art and Design
Lindsay is Course Leader of the Higher Education Academy-accredited Postgraduate Certificate in Academic Practice in Art, Design and Communication.
Digital learning
David White, Head of Technology Enhanced Learning
Dave leads the development of the University strategy for technology-enhanced learning and coordinates the development and support of UAL's virtual learning environment comprising all our e-learning platforms including Moodle, Workflow and Myblog.arts.
Explore how technology enhanced learning can develop your teaching and learning.
Funding and awards
Antony Johnston, Curriculum Development Coordinator
Antony is responsible for leading the Promoting Teaching Excellence Framework that includes increasing UAL engagement with the UK Professional Standards Framework, the UAL Teaching Scholars and National Teaching Fellowships, as well as overseeing the university curriculum development funding streams.
Find out more about the awards and funding on offer through the Teaching and Learning Exchange and the contacts for the different awards and funding streams.