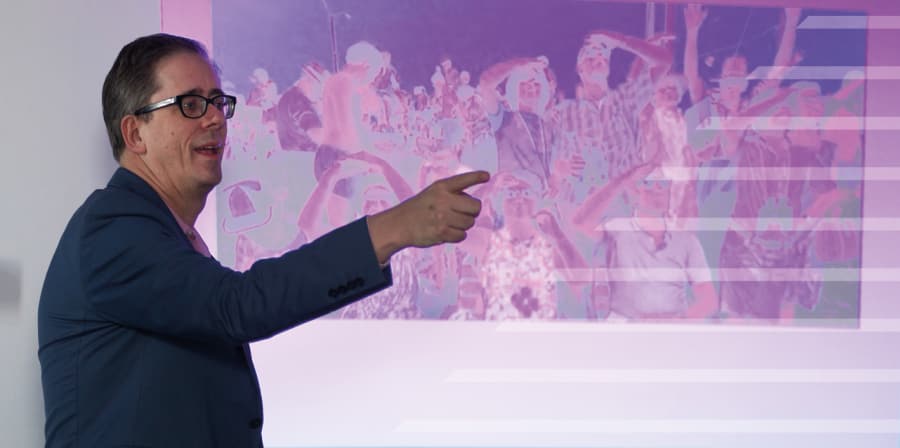 UAL's teaching qualifications are recognised by AdvanceHE as part of the accredited University continuing professional development framework.
Fellowship via the PgCert
If you do at least 35 annual hours of HE teaching or learning support* and you successfully complete the PgCert Academic Practice you will gain Associate Fellowship (AFHEA). Eligible PgCert participants will prepare a portfolio for subsequent application for Fellowship (FHEA).
*HE teaching or learning support includes all kinds of pedagogic work for courses at FHEQ Level 4 or above, or on CPD for academic and/or learning support staff.
Fellowship outside the PgCert
The Professional Recognition Programme provides colleagues with a route to Fellowship that does not require undertaking academic study. The programme requires an independent and self-managed approach that may be better suited for experienced colleagues and some job roles.
Associate Fellow (AFHEA)/ Fellow (FHEA)
To apply for Associate Fellow or Fellow you must complete a Thinking Teaching short course. Join us if you are either relatively new to teaching/support and/or have so far had limited engagement in professional development in teaching and learning.
Senior Fellow (SFHEA)
To achieve professional recognition at Senior Fellow level you should review the process and criteria outlined in the Professional Recognition Programme Handbook and other supporting documents below.
How to apply
Contact recognition@arts.ac.uk to register to receive further guidance, supporting documents and details on how to apply.
Next application deadline for Fellowship Claims: Wed 13 April 2022 (4pm).
Supporting documents and resources
Use this step by step guide to understand the basics about completing your claim. Get in touch to book a workshop place for further support and to ask questions.
Online support workshops
Contact us on recognition@arts.ac.uk to book your place for these online sessions in 2021/22:
Wed 3 November 2021

1-2pm Introduction to Fellowships and the UAL scheme

Mon 13 December 2021

1-2pm Reflecting on your teaching practice

Tues 18 January 2022

1-2pm Teaching Philosophies for AFHEA / FHEA
2-3pm What is leadership? for SFHEA

Fri 11 March 2022

10-11am Open workshop for questions about your application

Tues 22 March 2022

12.30-3.30pm Writing workshop
SEDA recognition
The structure of our research supervision courses is currently under review. Provision for 2021/22 will be announced at the start of the new academic year. If you have any questions meantime please get in touch with your local research administration contact.