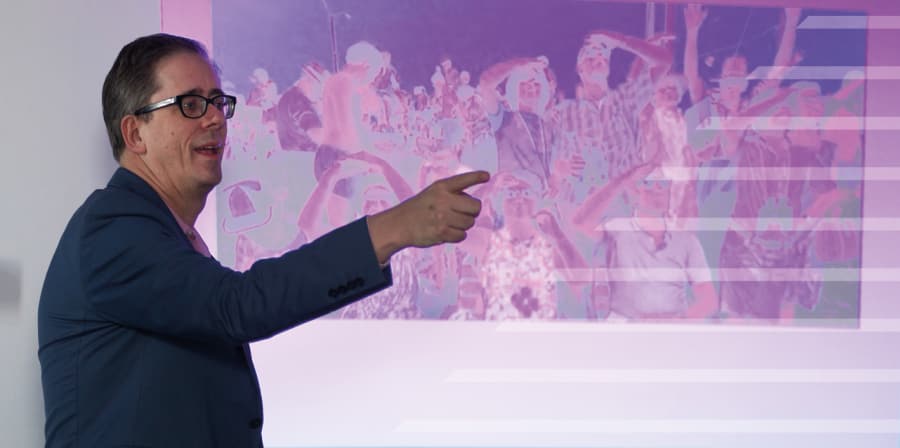 UAL's teaching qualifications are recognised by AdvanceHE as part of the accredited University continuing professional development framework.
Fellowship via the PgCert
If you do at least 35 annual hours of HE teaching or learning support* and you successfully complete the PgCert's Teaching and Learning unit you will gain Associate Fellowship (AFHEA).
If you complete the PgCert and are eligible, you will attend a Professional Dialogue meeting to review your coursework and assess your application for Fellowship (FHEA). If you are successful you will gain FHEA status along with your PgCert.
*HE teaching or learning support includes all kinds of pedagogic work for courses at FHEQ Level 4 or above, or on CPD for academic and/or learning support staff.
Fellowship outside the PgCert
The Professional Recognition Programme provides colleagues with a route to Fellowship that does not require undertaking academic study. The programme requires an independent and self-managed approach that may be better suited for experienced colleagues and some job roles.
Associate Fellow (AFHEA)/ Fellow (FHEA)
If you would like to apply for Associate Fellow or Fellow you must complete a Thinking Teaching short course. This is likely to be suitable if you are either relatively new to teaching/support and/or have so far had limited engagement in professional development in teaching and learning.
Senior Fellow (SFHEA)
If you intend to achieve professional recognition at Senior Fellow level you should review the process and criteria outlined in the Professional Recognition Programme Handbook and supporting documents below.
How to apply
Contact recognition@arts.ac.uk to gain access to register to receive further guidance, supporting documents and details on how to submit. Once you are registered, all details about the programme can be found in the PRP Moodle site.
Next application deadline for Fellowship Claims: Tuesday 4 May 2021 (4pm).
Supporting documents and resources
Use this step by step guide to understand the basics about completing your claim. Get in touch to book a workshop place for further support and to ask questions.
Support Workshops (all online)
Contact us on recognition@arts.ac.uk to book your place on any of the following workshops in 2021:
Tuesday 30 March 2021

1-2pm Evidencing impact for AFHEA / FHEA
2-3pm Evidencing impact for SFHEA

Wed 28 April

1-2pm Introduction to Fellowships and the UAL scheme.

Mon 24 May

1-2pm Reflecting on your teaching practice

Thurs 24 June

1-2pm Teaching Philosophies for AFHEA / FHEA
2-3pm What is leadership? for SFHEA

Wed 14 July 1-2pm

1-2pm Evidencing impact for AFHEA / FHEA
2-3pm Evidencing impact for SFHEA.
SEDA recognition
If you successfully complete the Supervising Research Degrees and Supervision Portfolio units you will achieve SEDA recognition.
You will automatically be considered for these awards after taking these units, and there's no cost to you for accreditation in this way.