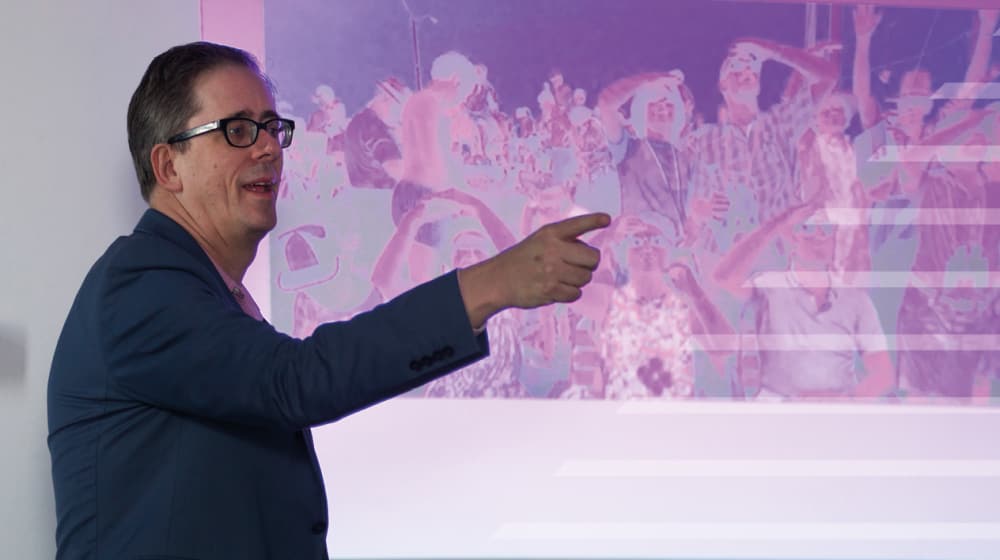 Our teaching qualifications are recognised by the Higher Education Academy (HEA) as part of the accredited University continuing professional development framework.
HEA Fellowship via the PgCert
Provided you do at least 35 annual hours of HE teaching or learning support* successful completion of the PgCert's Teaching and Learning unit will also gain you Associate Fellowship of the HEA (AFHEA).
On completion of the PgCert, eligible participants will attend a Professional Dialogue meeting to review their coursework and assess their candidacy for Fellowship of the HEA (FHEA). Successful candidates will have FHEA status conferred along with their PgCert.
*HE teaching or learning support includes all kinds of pedagogic work for courses at FHEQ Level 4 or above, or on CPD for academic and/or learning support staff.
HEA Fellowship outside the PgCert
Normally, colleagues interested in applying for Associate Fellow or Fellow of the HEA should follow the HEA Accredited PgCert in Academic Practice in Art, Design and Communication. Where colleagues would like to achieve professional recognition at Senior Fellow or Principal Fellow of the HEA the Professional Recognition Programme Handbook (in supporting documents below) sets out the process and criteria.
How to apply
Please refer to the Supporting documents below (Programme Handbook PDF, UAL Teaching Excellence Framework and example submissions). Then download and complete the relevant application forms and return them to recognition@arts.ac.uk.
The forms below have recently been updated. If you have any questions please email recognition@arts.ac.uk.
Application deadline for Fellowship Claims: 26 November 2018 and 23 May 2019.
Supporting documents
Associate Fellow of the HEA
Fellow of the HEA
Senior Fellow of the HEA
SEDA Recognition
If you successfully complete the Supervising Research Degrees and Supervision Portfolio units you will achieve SEDA recognition.
You will automatically be considered for these awards after taking these units, and there's no cost to you for accreditation in this way.