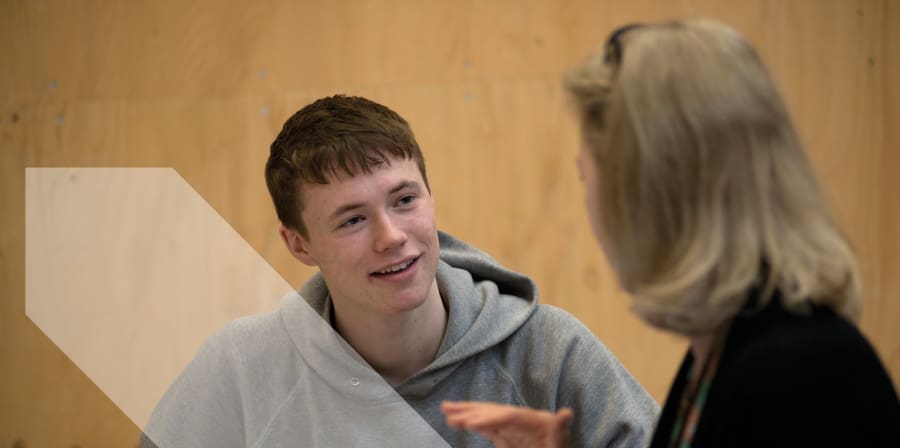 The Postgraduate Certificate Academic Practice in Art, Design and Communication (PgCert) is a key qualification for those who teach or support learning in arts higher education. It's aimed at a wide range of graduate staff with academic or academic-related roles and is open to both UAL and external applicants.
The course takes a comprehensive view of academic practice by offering opportunities for you to develop as a researcher and an academic leader as well as a higher education teacher.
The course also encourages you to explore your academic practice through a disciplinary lens, which means you will be given options to learn through practice-based as well as written and verbal means.
What are the benefits of the PgCert Academic Practice?
Develop as a teacher in higher education.
Learn in a specialist arts university context.
Benefit from flexible and blended modes of learning.
Engage critically with policy, practice, research and scholarship linked to aspects of academic practice that matter to you.
Learn alongside like-minded professionals.
Progress onto the MA Academic Practice, building on the units you've already completed on the PgCert.
Completing the PgCert will also enable you to attain professional recognition with the Higher Education Academy (HEA) as either Associate Fellow or Fellow, depending on the amount and type of teaching and learning support associated with your role. Information about exact requirements will be outlined when you begin the course. In the meantime, you can find out more about the HEA.
What does the course involve?
The course has been designed for flexible study by practising professionals. You will study on a part-time basis over 12 or 15 months depending on the units that you choose.
You will learn through a blend of working with peers and working individually. You will also combine face-to-face interaction with online and work-based learning activity.
You will be encouraged to focus on developing one of 3 areas of academic practice - education, academic leadership or researcher development - depending on your job role, stage of career and career trajectory.
All participants take 2 mandatory units and 1 elective unit, each worth 20 credits.
Mandatory units: Teaching and Learning and Self-initiated Project.
Elective units:
Take a look at our full list of course units.
Review your possible routes through the course using our Study Pathways Diagram (PDF 279KB).
How much work is involved?
Each 20 credits equals 200 notional learning hours. This includes between 15 and 30 hours of taught time per unit alongside independent, collaborative or work-based study.
We suggest you complete the PgCert (60 credits) within 1 or 2 years but you can negotiate to take longer in special circumstances.
To help you plan, download the 2021 PgCert AP Timetable (PDF 308KB).
Am I eligible?
To apply for a place on the PgCert Academic Practice you must meet the following entry requirements:
Current employment in a higher education role with at least 35 hours teaching and teaching-related activity per annum within the Framework for Higher Education Qualifications (FHEQ) in England, Wales and Northern Ireland.
UK Honours Degree or equivalent.
IELTS 7.0 with a minimum of 6.5 on each element or equivalent (if you have not completed your secondary or higher education in the medium of English language).
It may be possible to receive credits for previous courses (Admissions with Academic Credit, or AAC) or for experiential learning (Accreditation of Prior Experiential Learning, or APEL).