Fashion is culture, the way we dress our bodies reflects our origins, the groups we associate ourselves with, who we believe we are, and what we want to be. Ethnicity, as reflecting our heritage, familial groups and active cultural practices, informs the way we experience the world. The Fashion and Ethnicity Interest Group will be a platform to connect students and researchers considering how ethnicity intersects with practices of fashion in its broadest sense.
Following our successful PhD-led event 'Fashioning Inclusivity Symposium' held at LCF in June 2019, we are launching the Fashion and Ethnicity Post-Grad Interest Group. This will provide a regular opportunity to bring together researchers working on fashion, dress, textile, ethnicity and race. At monthly events, we will discuss and develop our research, share resources, present our work, run workshops and events. Also, we will offer an opportunity for networking, collaboration, peer support, guidance and mentoring.
Open to PhD and MA students at UAL
The group aims to be an open, inclusive group which welcomes postgraduate students at UAL and other interested parties.
Importantly, the group will host both researchers and practitioners, teachers and students, to facilitate new ways of understanding by providing opportunities for inter-disciplinary collaboration.
Monthly meets
Meetings are held on the first Thursday of every month to connect students and researchers working on fashion, textiles, dress, body adornment, ethnicity and race. We consider 'Fashion' in its fullest sense, and include clothing, accessories and textiles; design, history, advertising, marketing and media; students, practitioners, researchers and teachers.
At the monthly events, we will discuss and develop our research, share resources, present our work, run workshops, develop events, and offer an opportunity for networking, peer support, guidance and mentoring.
What to expect
Activity will include the discussion group, peer presentations and crit/feedback group, visitor presentations, workshops, and trips to exhibitions (where possible). Activities will vary monthly.
Currently meeting online. Future meetings may be hosted at UAL group spaces, or at external locations such as museums, studios, and coffee-shops.
Inviting a varied audience including PhD, MA, Alumni and External.
Get in touch if interested
If you are interested in participating in discussions or future discussion please email us at Fashionandethnicity@gmail.com.
Group leaders
The Fashion & Ethnicity group is led by PhD Candidates Kadian Gosler, Anushka Tay, and Rawan Maki. In 2019, Anushka and Kadian convened the 'Fashioning Inclusivity Symposium' funded by the LCF PhD Student Hub and Techne-AHRC. The symposium-initiated discourse on how the field of fashion could be developed in the most inclusive ways possible, by practitioners, researchers, historians, teachers and students.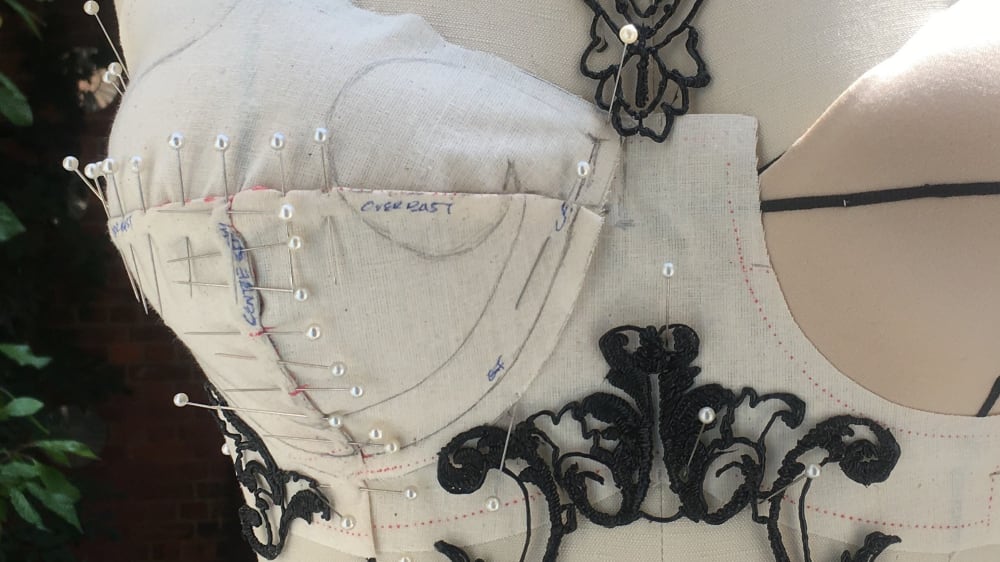 Kadian Gosler is a theory and practice-led PhD candidate within the UAL Fashion and Textile and Design department. Her interdisciplinary interests include fashion design processes, experience-centred and emotion-centred design, wearable technology, dress and embodiment, and Black women's sexuality, femininity and ageing. Her PhD explores experience through a multi-perspective approach in the design and development of Bra Wearables — a subsection of smart bras. Kadian's extensive educational background in intimate apparel and professional career as a lingerie designer & merchandiser in New York City informs her practical approach and interests in the future of the field.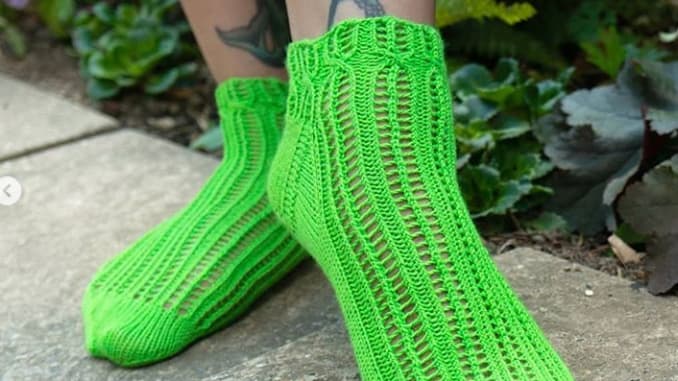 Anushka is a Techne-AHRC funded PhD candidate at the London College of Fashion. Her PhD entitled 'Chinoiserie Outside China 1945-present' is a multi-generational investigation of British Chinese dress histories, considering the implications of Chinoiserie fashion design and diasporan Chinese dress. Her research combines interviews with close object analysis of dress, and is informed by her practice-based background as a costume designers and maker.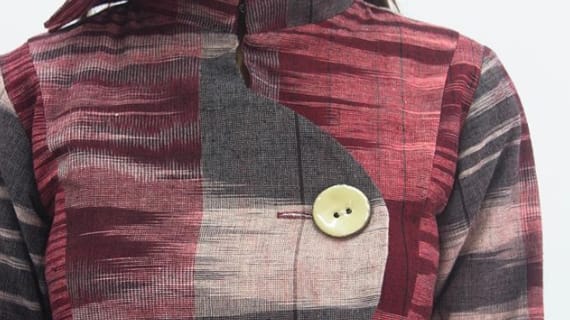 Rawan Maki is a PhD researcher in Design for Sustainability at London College of Fashion. Her research explores social, material, behavioural and structural transitions required to move towards sustainability in the Gulf and Arab world, using Bahrain as a case study.
Rawan is also a designer of an eponymous fashion label and a coordinator for Fashion Revolution. Her label has been displayed on runways and events in New York, London, Berlin, Beirut, Dubai, and Riyadh. In August 2019, Forbes Middle East recognized Rawan Maki as one of the pioneering female designers behind brands.
Reports on previous meets
---
Post-Grad Interest Groups
UAL's Post-Grad Community supports a growing number of issue-specific, cross-disciplinary interest groups led by postgraduate students and academics.
​These groups connect creatives with shared research/practice interests across different specialisms and subject areas.
PhD students have launched interest groups in the past to coincide with exhibitions and symposiums that they have organised under the same theme. Students have also used Interest Groups as a working group towards research or a standalone event or series.
Visit the Post-Grad Interest Group Directory to find more groups or learn how to set up your own!
Get in touch with the Post-Grad Community team PGCommunity@arts.ac.uk