Every day, more and more arts institutions are thinking of news ways to display work in the light of our current situation. Many of London's galleries and museums are even rethinking ways to reach the art-starved among us through 360 degree museum tours and artist talks.
Post-Grad Community was inspired by the idea of transporting artwork online, and what better way to do this than with UAL's talented students and alumni.
Walls in Online Places (WIOP) is an online exhibition showcase for students to share their work whilst in isolation and practicing social distancing.
The exhibition open call is inspired by Hans Ulrich Obrist's article The Kitchen Show for Paris Review in 2014. It describes how Obrist went about curating an exhibition in his kitchen and the alternative ways in which artists made and installed work in this non-gallery setting.
WIOP Digital Catalogues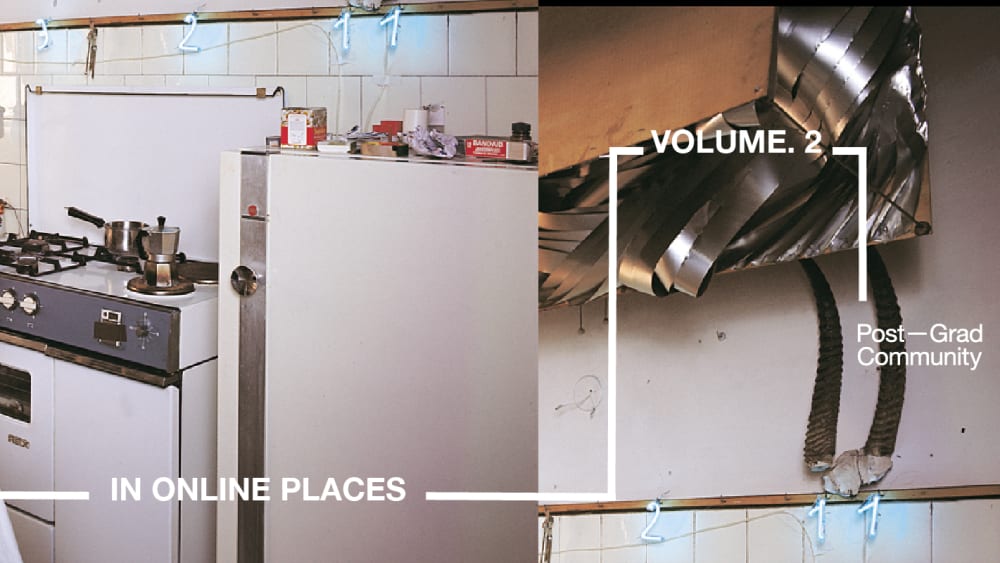 WIOP Post-Grad Stories
Class of 2020

To celebrate this years graduates, Post-Grad Community invited recent graduates to participate in an online collective yearbook to mark this year's notable graduation.

'Sight' for WIOP Vol.2

By Andrea Capello, MA Photojournalism and Documentary Photography (alumni) at London College of Communication for the Walls in Online Places Vol.2 online exhibition.

'Doorsteps' for WIOP Vol.2

By Izzy Schreiber, MA Fashion Photography at London College of Fashion for the Walls in Online Places Vol.2 online exhibition.
What Next?
The Walls in Online Places exhibition project has proven to be a valuable online asset for our postgraduate students. This helps them to make work and reach out to wider networks through its thriving platforms. So far, Walls in Online Places has showcased a total of 66 students.
New ways of working
University of the Arts London is working to carefully manage our Colleges to allow for social distancing (if required) and responding to UK government guidelines as and when they change. You can expect us to use the creativity and passion we're known for to provide safe and inspiring learning experiences for you.
UAL Post-Grad Community will be 100% online for the next academic year 2020-2021 but committed to maintaining a sense of community despite social distancing rules. We want to ensure that we remain the diverse, welcoming and affirming community that make us part of UAL.
Follow us!