Story
It is a great day to Macramé!
Written by

Post-Grad Community

Published date

07 April 2021
Share story

Written by Suzannah Olanrewaju-Gabriel, MA Fashion Photography, London College of Fashion
Acknowledging April as Stress Awareness Month the end of Spring Term break and taking a break from lockdown.
UAL Post-Grad Community Ambassadors Mara Cutas (MA Bio Design at CSM) and Suzannah Olanrewaju-Gabriel (MA Fashion Photography at LCF) hosted 2 online workshops on how to create a Macramé plant hanger in order to focus on wellbeing and opportunity to socialise with other students online.
NOTE: Find the video tutorials to make your own Macramé plant hanger at the bottom of this article!
---
The Macramé making session was led by Mara and consisted of these four beginner Macramé knots: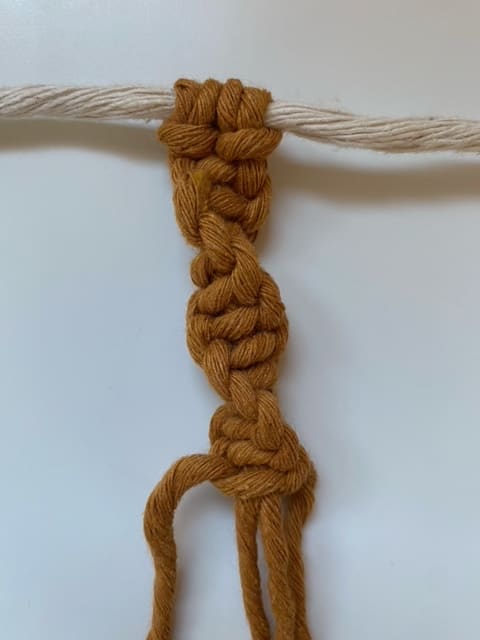 We did not have enough time during the session to cover knots such as the double half hitch knots, single half hitch knots and the alternating half hitch knots. However, if Macrame is something you want to explore further, then it may be worth looking those knots up!
We asked participants to have yarn, but many bought different materials to the session such as: thread, laces, and wire which all worked just as fine! The session was extremely enjoyable and therapeutic. Attendees were very excited to get stuck in and create their own Macramé knots, as shown below: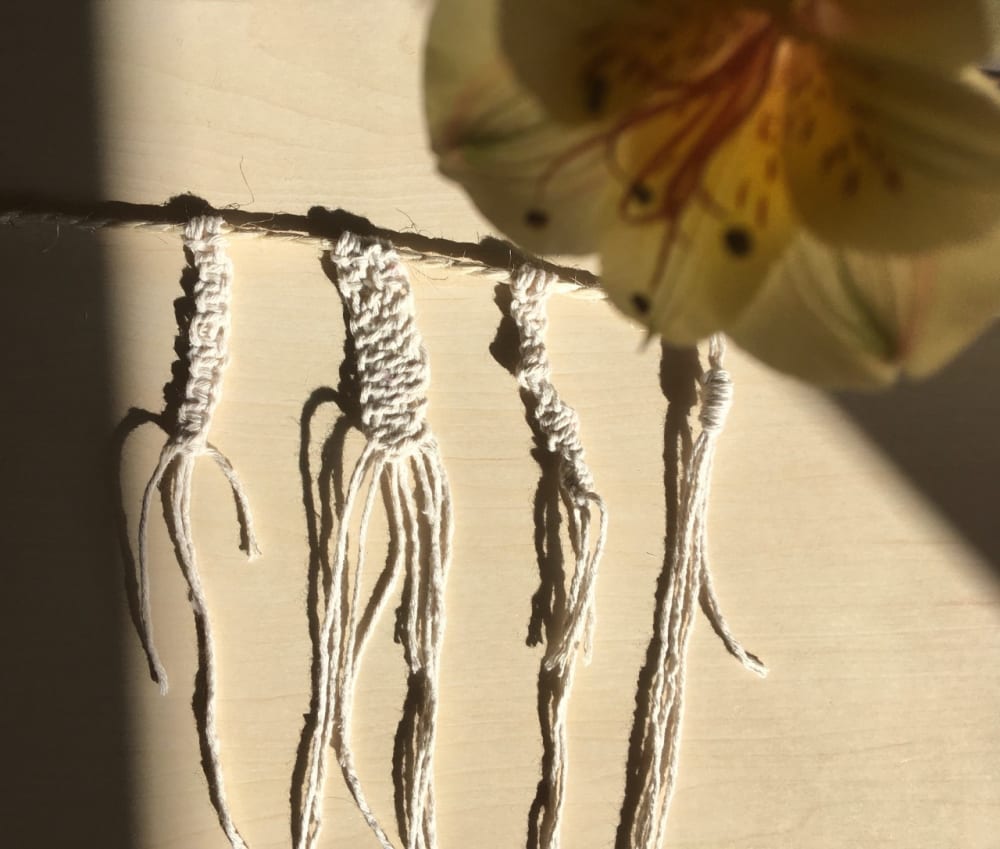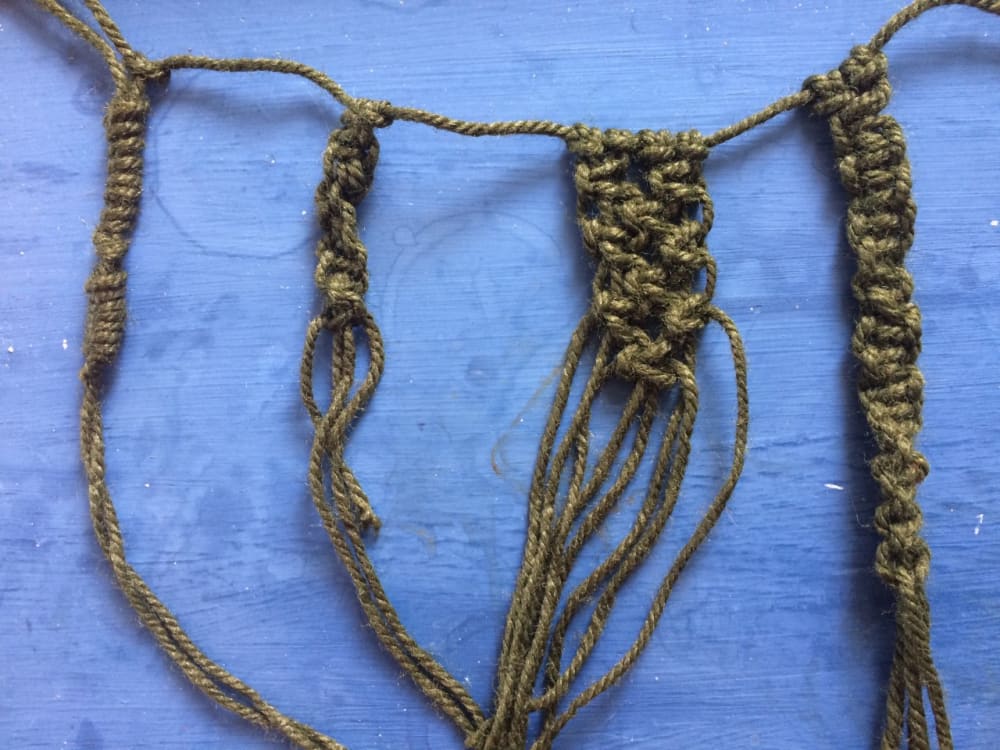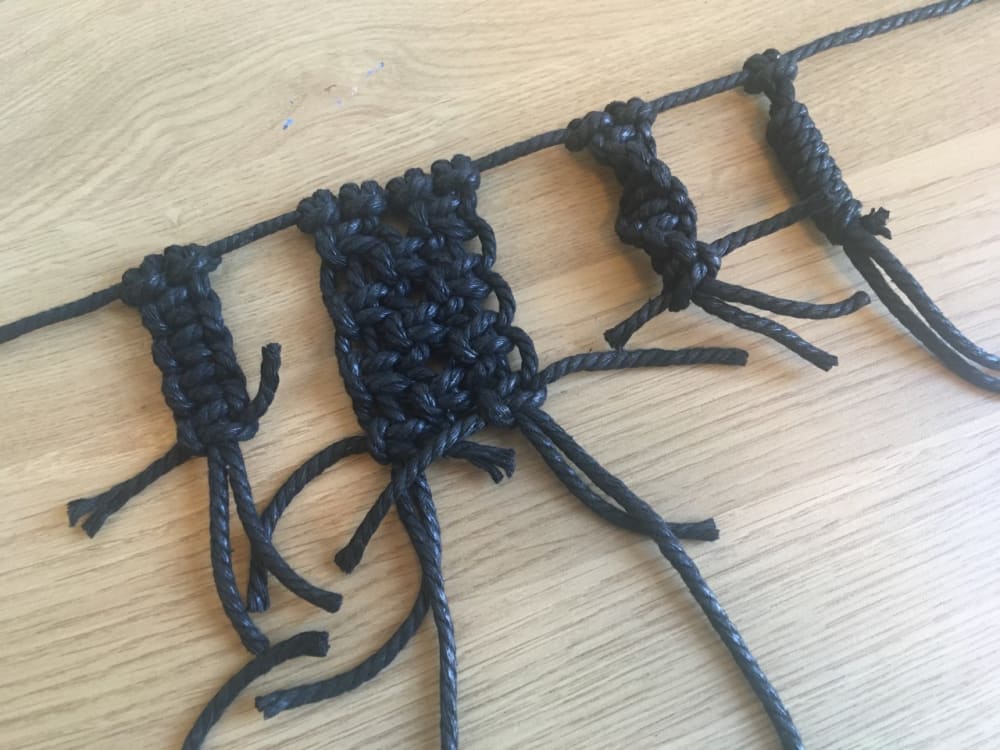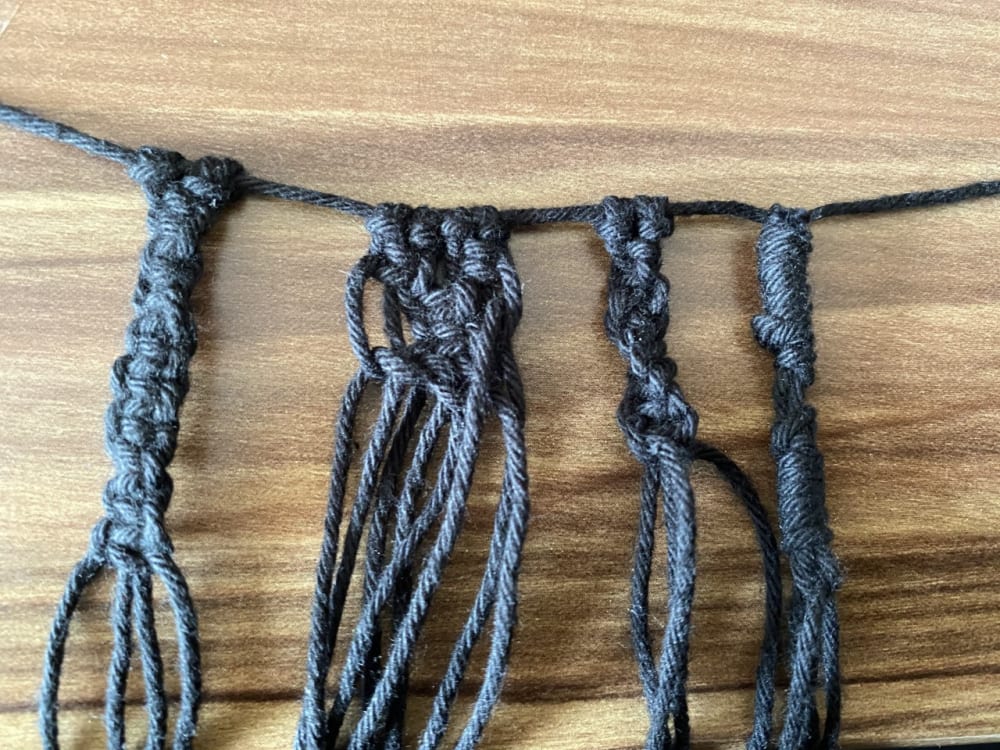 Following on from session one, we created our own Macramé plant hangers in session two. Below are some of the beautiful Macramé plant hangers created by Mara and Debra.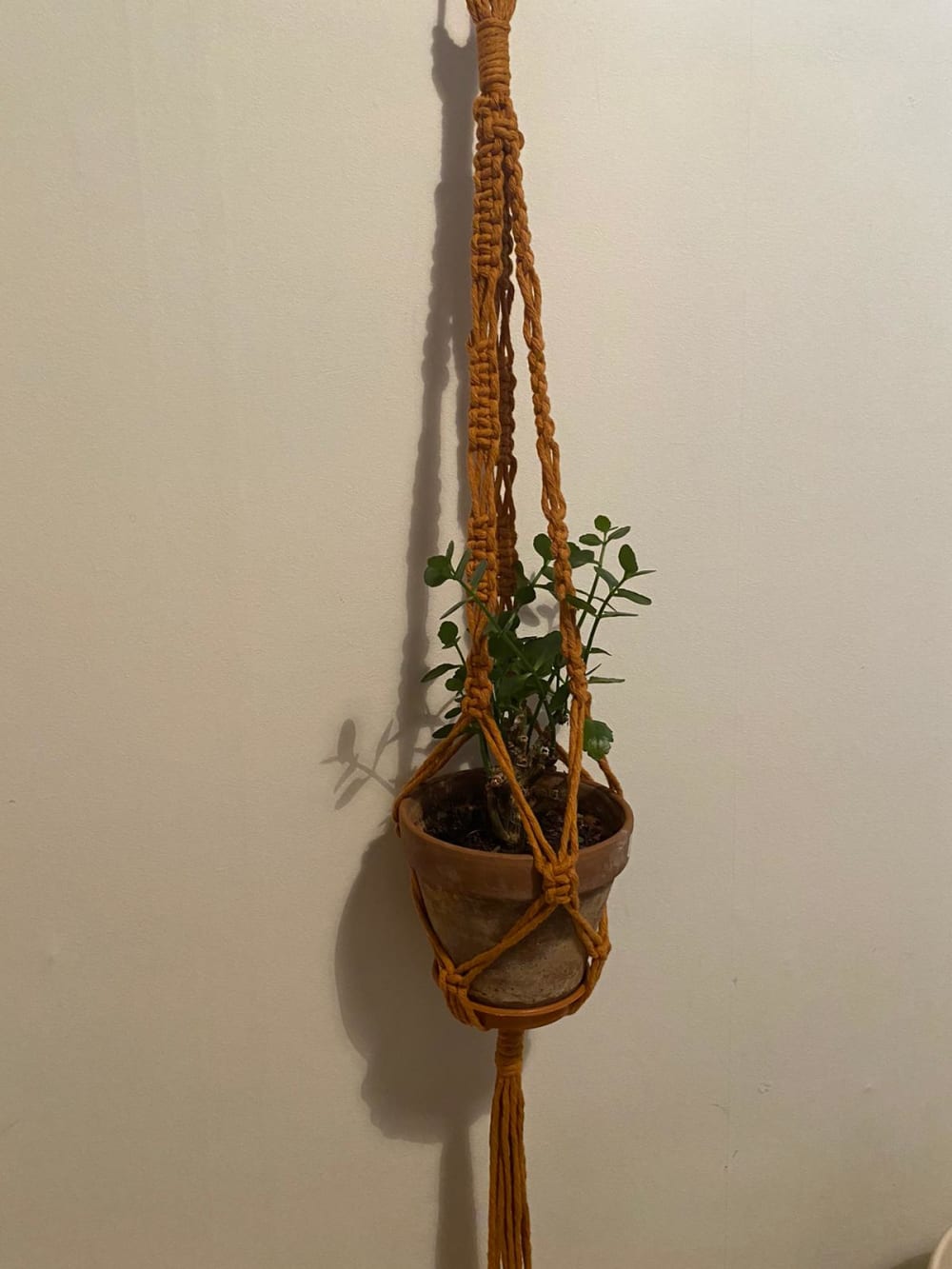 We all concluded the session by giving Mara a virtual round-of-applause, she really did a fantastic job! The attendees also provided breath-taking feedback for our first Macramé making session which was very encouraging.
If you were unable to join us you can watch Mara's video tutorial for the Macramé knots and the final hanger creating session below:
Mara's Macramé knots tutorial
The final workshop - creating the plant hanger
The workshops were attended by both current students and alumni. It was refreshing to learn a little bit about everybody's background and what they are up to as current students and graduates.
— Mara and Suzannah
It was a great workshop and now that I know the knots, I will be definitely off to the shops, when they open, to get more twine to begin more projects!
— Debra Fendley Workshop participant
UAL is home to more than 2,400 postgraduate students working across the fields of art, design, screen, communication, fashion, media and performance. Within our six world-renowned colleges, we aim to form a creative network of artists, designers and innovators.
Post-Grad Community is an inclusive platform for UAL postgraduate students to share work, find opportunities and connect with other creatives within the University and beyond.
Ambassadors assist with the platform's social media channels, help deliver and innovate sociable online events and act a point of contact for the Post-Grad Community across colleges and courses. FInd out more about the Ambassadors
---
A thriving online magazine of our postgraduate student voices sharing thought-provoking experiences, practices, thoughts and articles about what matters to them.
Download the PDF Guide to writing articles for Post-Grad Stories
Want to write an article? Get in touch with the Post-Grad Community team PGCommunity@arts.ac.uk