Story
AER x Yinka Shonibare Foundation
Written by

Post-Grad Community

Published date

06 April 2021
Share story

By Hayley Caine - MA Material Futures at Central Saint Martins
---
Launched in 2015 by Professor Lucy Orta, the Art for the Environment Residency Programme provides UAL graduates the opportunity to take part in fully funded residencies in partnership with host institutions. Whilst the residencies are on pause due to the pandemic, Art for the Environment – Conversations aims to offer a platform in which ideas and experiences are exchanged. Within the current climate emergency, AER partners, residents and UAL alumni come together to reflect on the impact and legacy of their practices and to reflect on their creative role in envisioning a world of tomorrow.
We joined Yinka Shonibare a world renowned British-Nigerian multidisciplinary artist based in London, whose practice explores colonialism and post colonialism within the context of globalisation. Shonibare's work comments on the tangled inter-relationship with Africa and Europe and explores issues of identity, particularly around identity construction and the identity you choose by what you wear.
He established The Yinka Shonibare Foundation in 2019, set up as a UK charity to facilitate a multidisciplinary mutual cultural exchange residency. Shonibare is establishing a complex called "Guest Artist Space Foundation" set in both the city of Lagos and a farm, 2hrs outside of Lagos, uniting art and agriculture, the urban and the rural, promoting a cultural and knowledge exchange programme between local artists and international artists. Outside Lagos there is a 30-acre working farm where they are practicing sustainable agriculture which provides not only a green environment for the artists but also local employment, creating a residency space that contributes to the local ecosystem and a space that local people can benefit from directly too.
Yinka also hosts a quarterly supper club called "The Artist's Dining Room" at his East London studio, with the event themed around a specific artist, he invites people to talk or perform with the food served influenced by the artist's culture.
I asked Yinka about the connection between food, supper clubs and the residencies;
"...the farm itself is very much a social thing and political thing because I want local people to be involved but I also want us to be bringing something supportive to the community, so sustainable food production and infrastructure development.

The supper club in London is very much about bringing people together, celebrating creativity, celebrating artists and artists actually exchanging ideas, and in Nigeria we are linking creativity to food production and food consumption…

We plan to do pop up dinners in Lagos, and I find that you do get a lot from them because, unselfconscious creativity does happen in those cases, you might find a scientist sitting next to an artist- it's exciting." - Yinka Shonibare
The Guest Artist Space Foundation aka G.A.S, hope to invite graduates from UAL in 2022, where there will be an exciting opportunity to be based in both the urban centre in Lagos and also the farm where artists, curators, film makers could explore a diverse range of areas from cultural food from farm to table, sustainable agriculture to weaving techniques, the farm is a continually evolving landscape.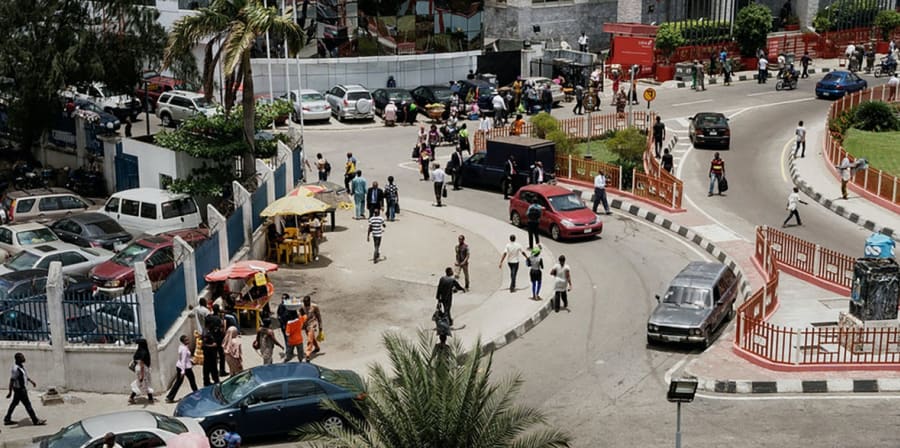 This series of conversations is organised by Camilla Palestra, AER Curator, Centre for Sustainable Fashion, in collaboration with UAL Post-Grad Community. Missed the previous AER conversations? Here's a playlist with all the AER event recordings to date! The next series of conversations are available to book here, or below:
21 April 2021 (1pm GMT) Yorkshire Sculpture Park: Curator Sarah Coulson, Magz Hall, radio and sound artist, UAL alumna and former AER resident at YSP and Ellie Niblock, artist, UAL alumna and selected resident for AER 2021 at YSP, UK.
12 May 2021 (1pm GMT) Jane Rushton, director at Fondazione Berengo, Noemi Niederhauser, artist, UAL alumna and former AER resident at Berengo Studio and Koen Vanmechelen, artist and long-term collaborator with Berengo Studio/Glasstress.
9 June 2021 (1pm GMT) Francesco Mazzarella and Sarah Eschner, 'Making for Change: Waltham Forest', Harriette Meynell, artist and Nicole Zisman, fashion and digital designer, both UAL alumni and former AER residents at Waltham Forest, London.