CLOSED: Joya: arte + ecología, Almeria, Spain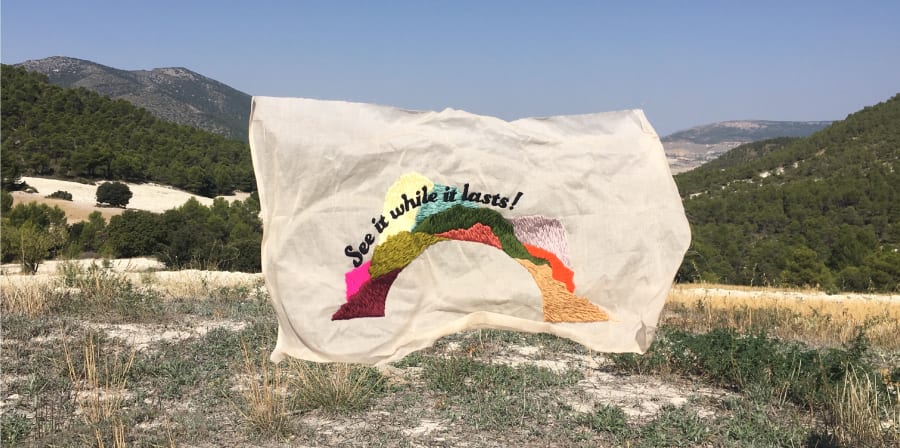 Application deadline has now passed
Residency duration: 17 - 31 August 2019
The not-for-profit arts organisation Joya: arte + ecología is an arts led field-research centre based at the farmstead of Cortijada Los Gázquez. The residency offers an 'off-grid' experience in the heart of the Parque Natural Sierra María-Los Vélez in the north of the Provincia de Almería, Andalucía. Residents will engage with the founders of Joya, taking part in their daily routines and living in a fully sustainable environment in respect of the cycles of nature. This family-home environment aims to facilitate, through production and collaboration, creative practice and critical thinking that manifests a discourse with the environment and sustainability. Through the exploration of the vast natural landscapes, residents will also experience the effects of climate change on the degradation of the natural environment.
AER at Joya: arte + ecología includes:
Two-week residency
Free accommodation and catering
Use of a shared-studio space
Participation in an open studio exhibition
Round trip flight to Alicante/Almeria/Granada up to £180
Curator / critique feedback
UAL grant of £500 on completion of the residency and final report
Read about last year's UAL resident, Bronwyn Seier, MA Fashion Futures, LCF reporting back from her AER experience at Joya: arte + ecología.
Please note the applicants are responsible for visa, health and travel insurances