Closed: Hauser & Wirth, Somerset, UK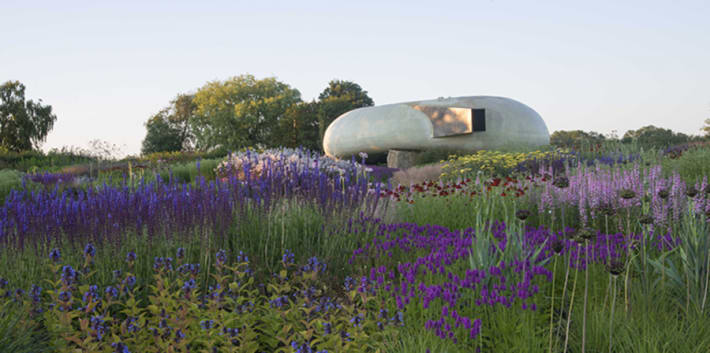 Applications now closed
The Art for the Environment International Artist Residency Programme (AER) was launched in 2015 by Professor Lucy Orta, UAL Chair of Art and the Environment. AER provides UAL graduates with the exceptional opportunity to apply for a 2 to 4-week residency at one of our internationally renowned host institutions, to explore concerns that define the 21st century - biodiversity, environmental sustainability, social economy, and human rights. Through research, studio practice, critiques and mentoring the AER programme is designed to envision a world of tomorrow; to imagine and create work that challenges how we interact with the environment and each other.
For the new programme 2018 UAL partnered with Hauser & Wirth Somerset, one of the major international contemporary art galleries.
AER at Hauser & Wirth, Somerset, UK
5 February – 4 March 2018
Hauser & Wirth Somerset is a pioneering world-class gallery and multi-purpose arts centre, which acts as a destination for experiencing art, architecture and the remarkable Somerset landscape through new and innovative exhibitions of contemporary art. A landscaped garden, designed for the gallery by internationally renowned landscape architect Piet Oudolf, includes a 1.5 acre perennial meadow, which sits behind the gallery buildings.
In conjunction with the exhibition, 'The Land We Live In, The Land Left Behind', curated by Adam Sutherland, Director of Grizadale Arts, we would like to invite an artist to hold a residency located within the exhibition. The exhibition comprises compelling artistic visions of the pastoral as Eden punctuated by moments of real culture and artist reflection on the complexities of the historical and contemporary rural.
We would expect the residency to include public presentation; you will be comfortable to work in the gallery space and to provide time to share your work with visitors to the exhibition.
AER at Hauser & Wirth Somerset includes:
Four-week residency
Use of a work/studio space
One return train ticket up to £75
Free accommodation
Curator / critique feedback
Subsistence up to £300
Materials budget of £300
UAL grant of £500 on completion of the residency and final report