Closed: Joya:arte+ecología, Almeria, Spain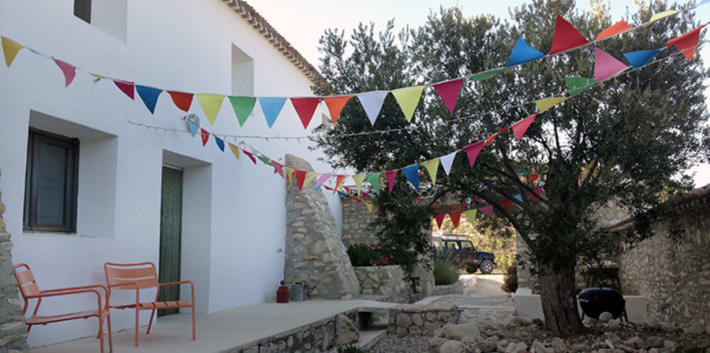 Applications now closed
RESIDENCY: 27 August – 10 September 2017
Successful Applicant Announced:
Stephen Bennett - MA Art and Science student at Central Saint Martins was announced as the 2017 AER resident at Joya: arte + ecología.
Read the announcement on the Postgraduate Community blog
About AER
The Art for the Environment International Artist Residency Programme (AER) was launched in 2015 by UAL Research Centre for Sustainable Fashion and UAL Chair of Art and the Environment Professor Lucy Orta. AER provides UAL graduates with the exceptional opportunity to apply for a 2 to 4-week residency at one of our internationally renowned host institutions, to explore concerns that define the 21st century - biodiversity, environmental sustainability, social economy, and human rights.
AER 2017 Residency at Joya: arte + ecología
The not-for-profit arts organisation Joya: arte + ecología is an arts led field-research centre based at the farmstead of Cortijada Los Gázquez, Spain.
The residency offers an 'off-grid' experience in the heart of the Parque Natural Sierra María-Los Vélez in the north of the Provincia de Almería, Andalucía. Residents will engage with the founders of Joya, taking part in their daily routines and living in a fully sustainable environment in respect of the cycles of nature.
This family-home environment aims to facilitate, through production and collaboration, creative practice and critical thinking that manifests a discourse with the environment and sustainability.
Through the exploration of the vast natural landscapes, residents will also experience the effects of climate change on the degradation of the natural environment.
Read previous AER residency reports from Joya: arte+ecología:
AER Report by Nana Miaolini 2016 - Joya on the Postgraduate Community blog
Read all AER Residency reports on the Postgraduate Community blog