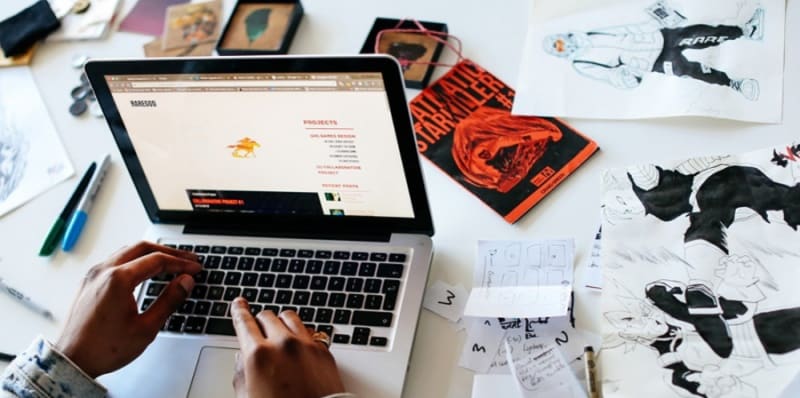 You can print, scan and photocopy on any of the Samsung printers across UAL sites.
Please note this is for standard printing needs only (A3 and A4 on standard white paper). If you require other printing services, see specialist printing facilities.
Printing from UAL computers
Open the file and select File > Print
Under Printer select UAL Colour (for colour) or UAL Mono (for black and white)
Select Print
Press your student ID card to the icon on the side of the printer's reader to log in.
Forgotten your ID Card? Press the 'Login with networking ID' button on the printer's homescreen and use the keypad to enter your UAL network username and password.
Select your print jobs and follow the on-screen instructions
Need printer help?
Local support staff in Libraries or Learning Zones can help you set up printer preferences.
Printing from USB devices
You can print .JPEG and .PDF files from a FAT32 formatted USB device on any Samsung printer at UAL. Please note that other USB formats are not accepted.
Web Print
Web Print allows you to send a file to the UAL printer network from your laptop (Windows, Mac OS and Macbooks are supported) or while you are at another location.
Go to the online portal and navigate to the Web Print section.
Mobility Print
Mobility Print allows wireless printing on UAL printers from your personal device e.g. smart phone, tablet or laptop
Both iOS (9.2+) and Android (4.4+) devices are supported
All prints are automatically set to print double-sided and A4
Take a look at the Mobility Print and Web Print guide (PDF 566KB) for step-by-step instructions on both features.
Top-up your print credit
Print costs
A4 colour: 15p per page
A3 colour: 24p per page
A4 black and white: 4p per page
A3 black and white: 8p per page
Please note: Refunds cannot be issued for any unused credit on your account - take care to only top-up what you need
Lost ID card? Your printing credits will transfer to your new card automatically.
Pay online by card
Log in to the online portal using your UAL credentials
Select Add Credit
Choose the amount under Amount to add (either £2, £5, £10, £20, £50 or £100)
Click Add Value
You will be directed to a payment screen where you should enter your card details and click Pay Now
You can also view your balance, print jobs, transaction history, environmental impact and more.
Pay with cash
You can pay by cash or card at top-up stations in Libraries.
Find specialist printing facilities
UAL printers are designed for standard white paper only. Should you need to print on any other medium, there are computer and printing facilities available at every College:
Need to make an Online Resource Booking? Go to ORB and select your College.
Binding and laminating

You can bind or laminate your work at the Open Space at LCF and the Digital Reprographics Area at LCC.
The Open Space at LCF High Holborn offers binding and laminating services. This space also offers:
Paper trimmers
Cutting mats
Bulk copying
CDs
Paper
Tracing paper
Acetates and other stationary