Facilities
Chelsea College of Arts has an extensive range of professional workshops and facilities.
3D Workshops
Chelsea's 3D workshops are fully equipped to industry standards. They are staffed by a highly experienced team of specialist technicians. All students get inductions to the workshops. You will also receive an ongoing skills development program tailored to your individual needs.
Metal - work with steel using techniques like welding, bending, braising, cutting, rolling and lathe work
Wood - Students use it to make small scale models and large scale structures
Foundry - allows students to pour molten aluminium or bronze into moulds
Casting - cast in materials including aluminium, bronze, clay, plaster, porcelain, slip and wax
Ceramics - use clay, earthenware and porcelain to make small or large scale work
Laser Cutting - the workshop can be used to work with metal, plastics, wood, fabrics and other materials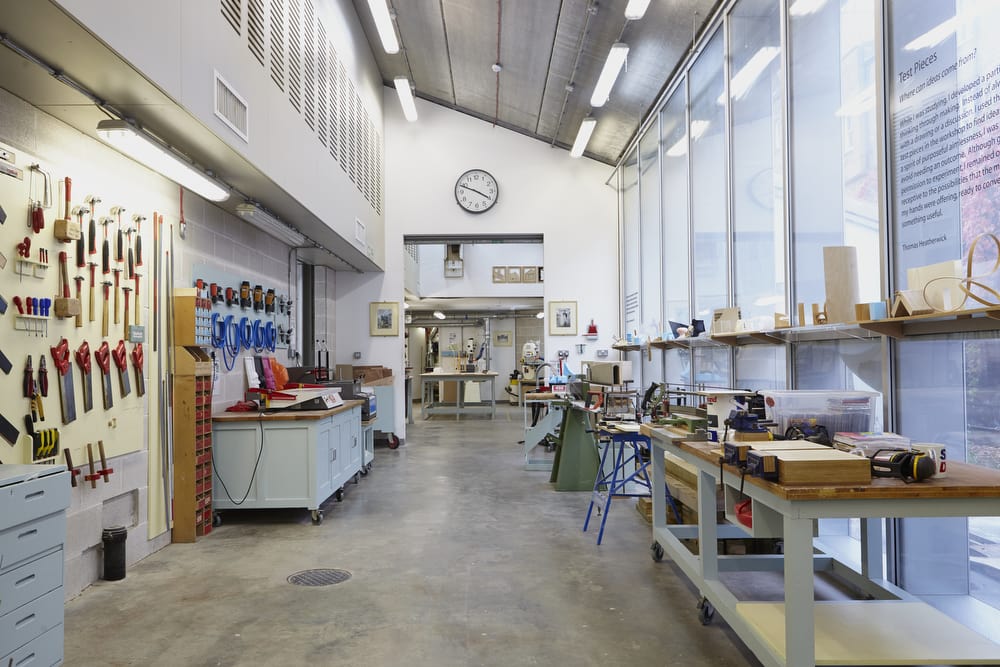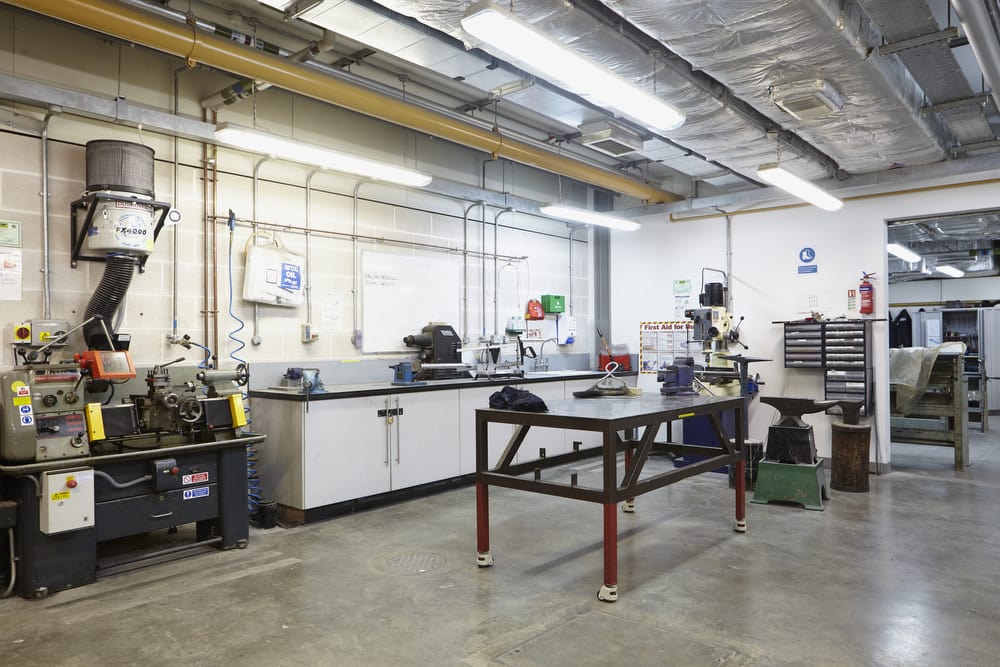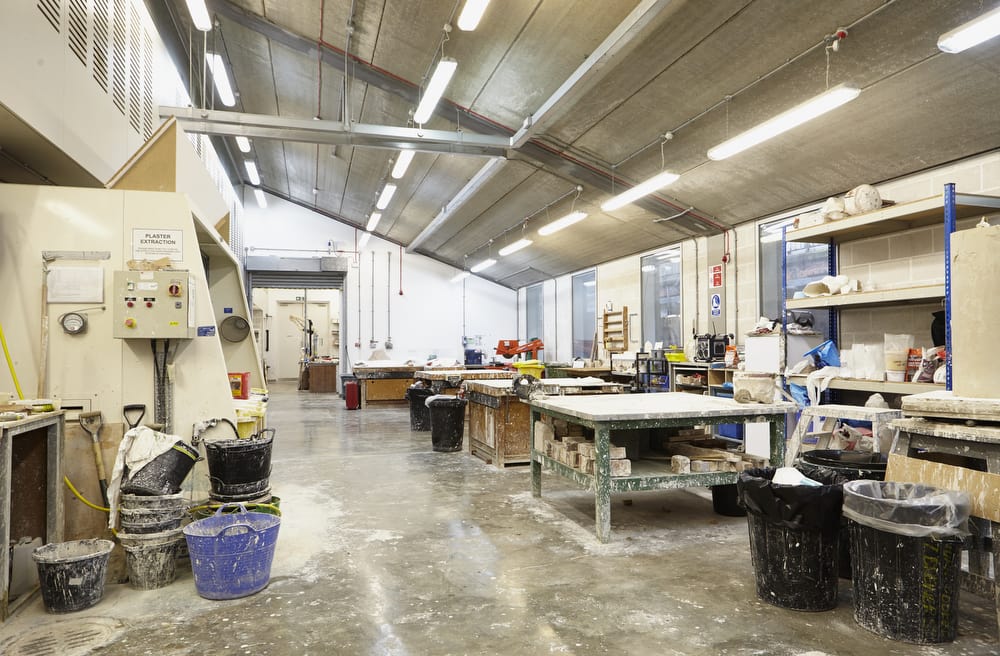 Photography
Chelsea's photography facilities provide a range of cameras, lighting and other related equipment that students can loan. We have 4 photography studios. Students from all courses can book the studios. They are used to make original photographic images or to document work made in other mediums. The studios are run by 2 specialist photography technicians.
Digital
Chelsea has an audio visual editing studio that offers studio space and equipment loan. The college's digital print studio has 7 different printers, 2 iMacs and 2 scanners. There is a print finish and display workshop dedicated to 2D works. The library also has Macs, PCs and scanners students can use.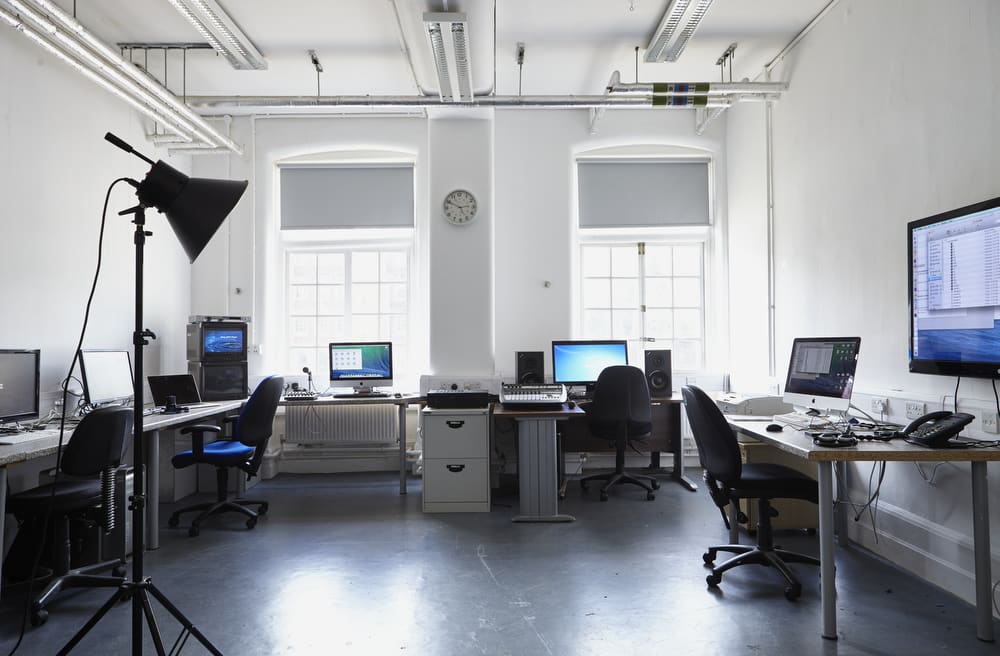 Project and Maker Spaces
Chelsea has a variety of project spaces for use by students. These range from small studios to larger exhibition spaces, such as the Triangle Space. Our maker space is a student led space.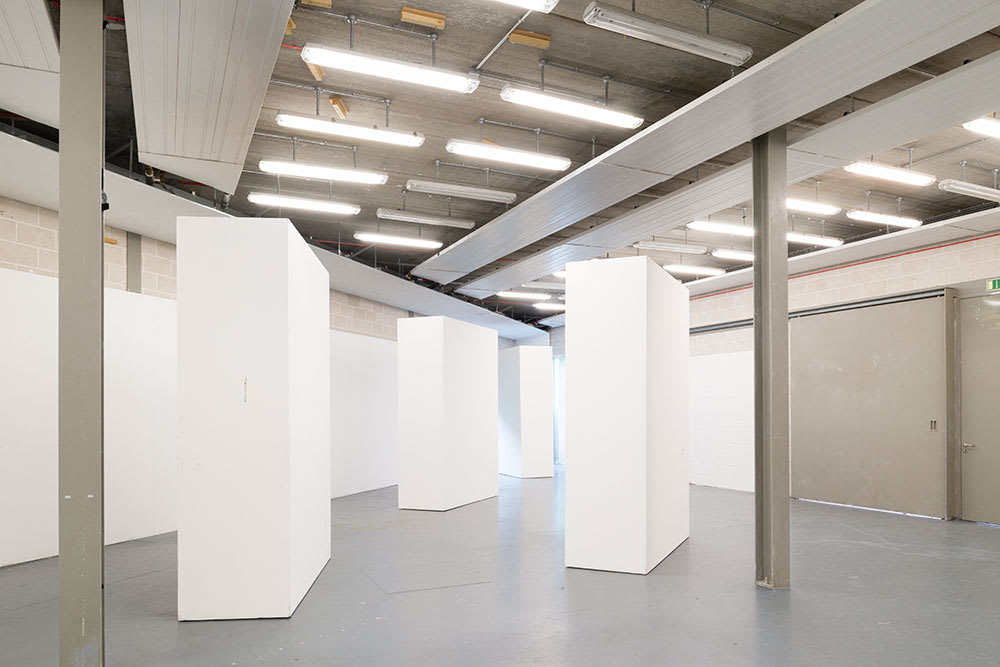 Textiles
Chelsea has an extensive range of specialist facilities for our BA and MA Textile Design courses. Equipment available for students:
Digital and screen printing workshops
Knitting and sewing machines
Print and dye facilities
Looms for weaving