Research at Chelsea
Creating research with cultural and social value.
Chelsea's research interests
Curating and museology
Fine art
Craft
Graphic design communication
Interior and spatial design
Textiles
Archival studies
History of art and design
Research Degrees
Find out about the benefits of studying a research degree at Chelsea.
Events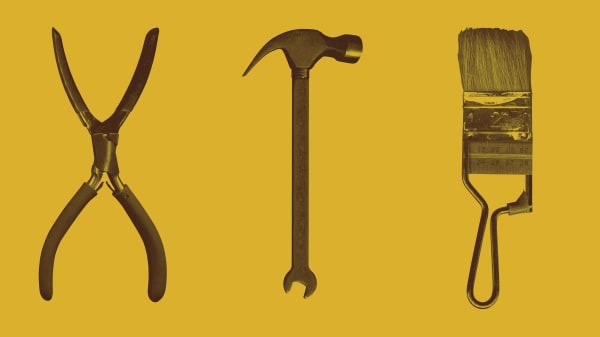 Blame the Tools: Crafty Robots, Well-behaved Implements and Disobedient Devices
8 October 2020
Location: Lecture Theatre, Chelsea College of Arts
This symposium invites makers, curators, crafters, designers, historians, artists, collectors, architects, storytellers, users and social scientists to share understandings of the tool from multiple viewpoints.