Facilities
Camberwell College of Arts has a range of professional workshops and facilities.
3D Workshops
Camberwell's 3D workshops allow students to make work in metal, ceramics, plastic and wood.
Metal - metal guillotine, sand blaster, forge, grinding, metal saw, plasma cutter, MIG, TIG and spot welding
Ceramics - glazing laboratory, indoor kilns, plaster room, spray booth and working area
Plastic - laser cutter, vacuum former, milling drill, hot wire, 3D printer
Wood - ban saws, table saw, panel saw, router, belt sander
Foundry - metal casting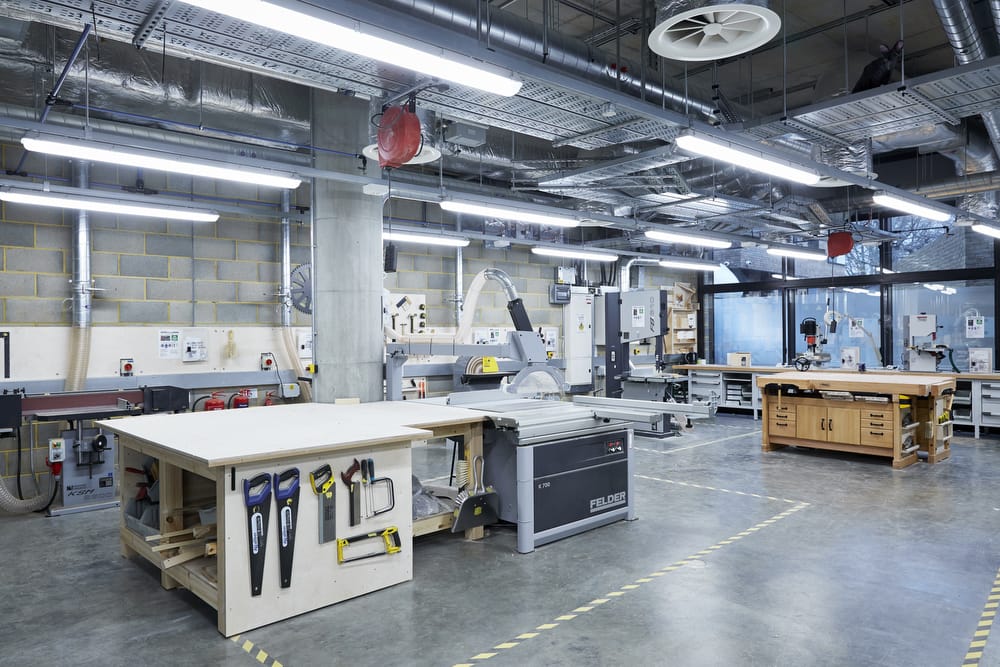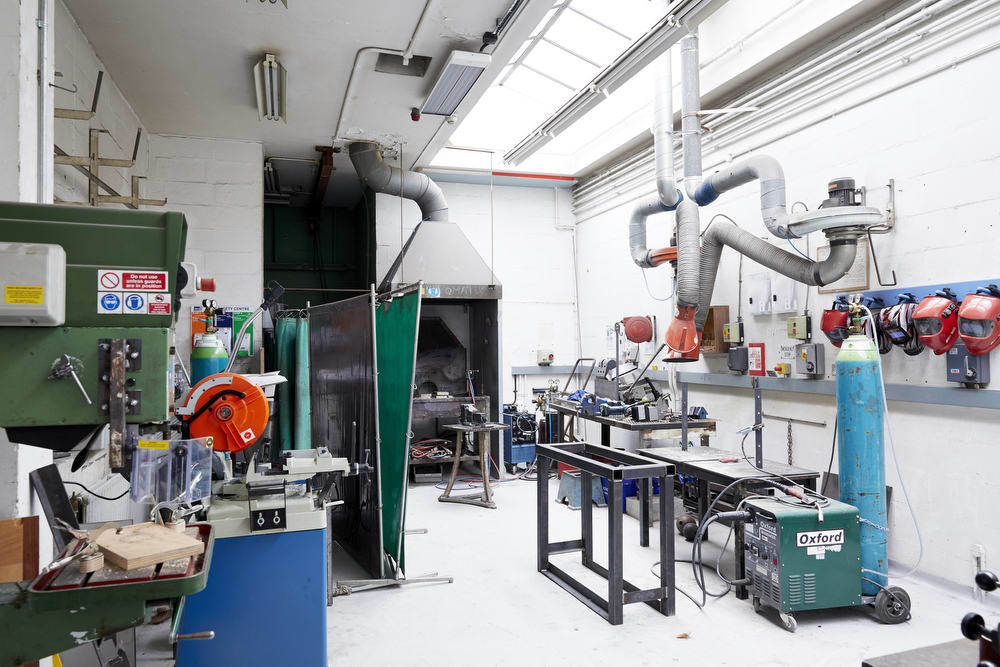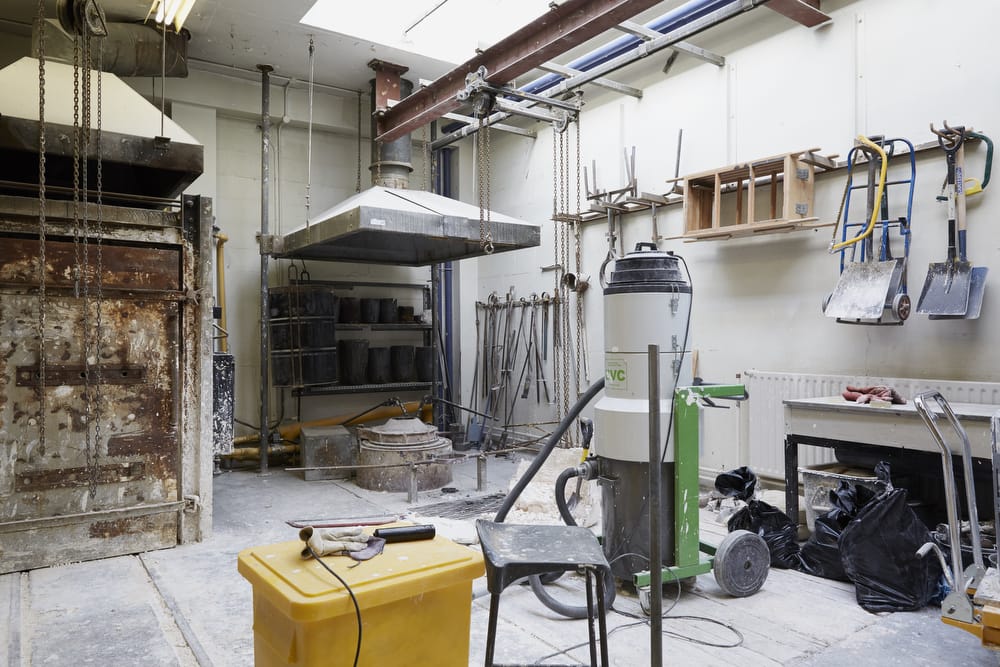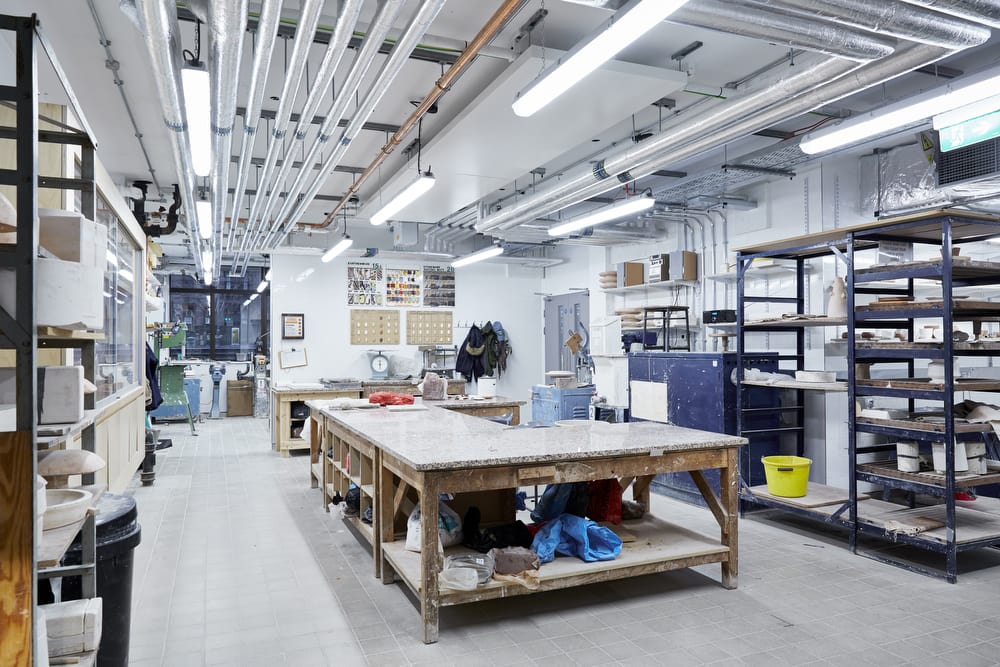 Printmaking
Camberwell's printmaking centre gives students access to both traditional and digital facilities. Our technicians support students in making work using the following techniques:
Digital, screen, mono and relief printing
Plate and stone lithography
Aquatint and etching
Letterpress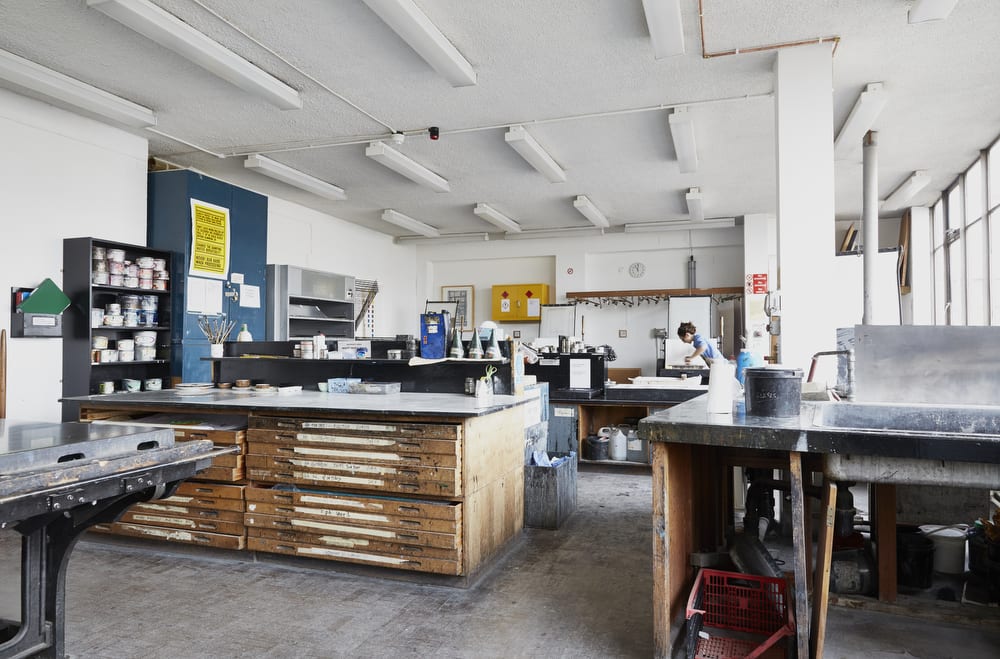 Photography
Camberwell's photography centre has a range of darkrooms and specialist equipment available for students. There is also a digital darkroom specifically for BA Fine Art Photography students. This is used to teach photographic digital workflows.
Photographic studio
Used for learning photographic studio techniques
Production of work in still and video formats
Flash and constant lighting are available
Multi format fibre darkroom
Black and white darkroom for tray processing
10 enlargers configured for a variety of formats
Fibre based printing only
Specialist print darkroom
Cyanotype, liquid emulsion, salt and albumen printing
Enlargers and a space for toning
35mm black and white resin darkroom
An Ilford resin coated paper processor
9 enlargers
Colour print darkroom
An RA4 processor for colour negative printing
5 enlargers
Black and white film processing room
Daylight tanks or trays for large format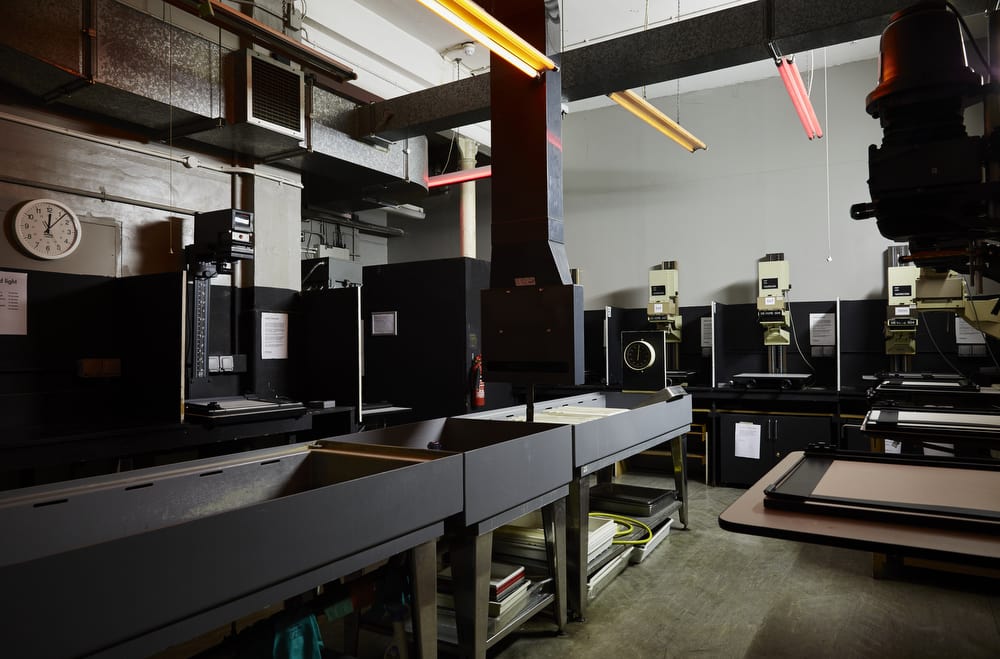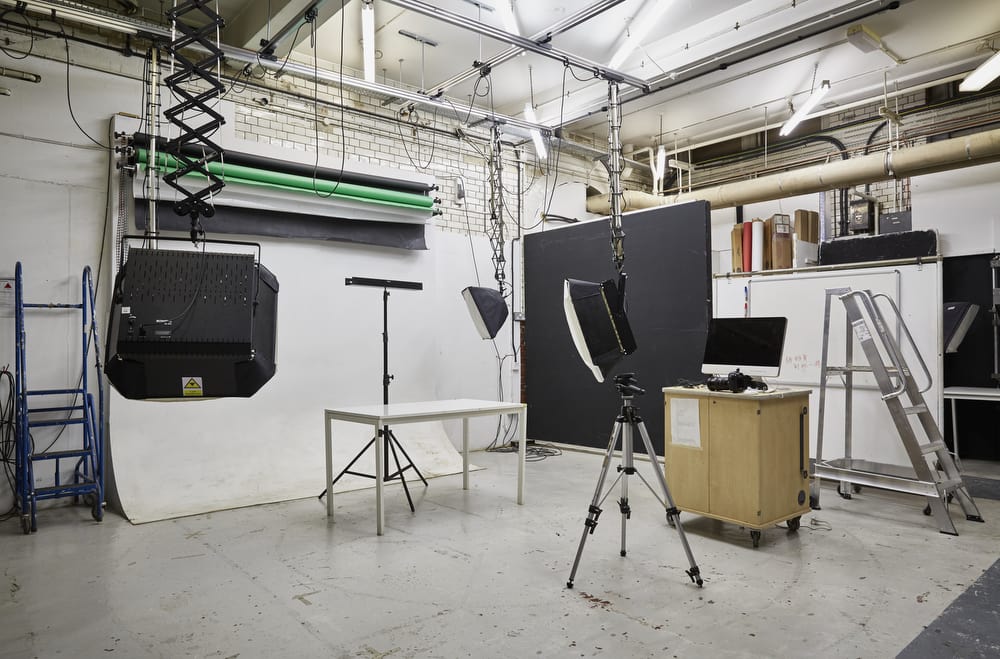 Digital Media
Camberwell's digital media centre provides students with access to equipment and training. The digital media centre includes an open access media suite. We have a large number of Macs. Students can use programmes such as Adobe InDesign, Illustrator, Photoshop, After Effects and Final Cut Pro.
Video and sound editing, stop frame animation, image manipulation, digital and 3D printing and scanning facilities are available. There are further Mac and PC computers in the library.
We offer training in digital media software. Students learn through structured workshops and optional one-on-one sessions with our technicians.
Foundation Diploma Workshops
The Foundation Diploma in Art and Design has its own specialist workshops at Wilson Road. Each area is run by experienced technicians, who are on hand to provide guidance and support. Students have access to a 3D workshop, printmaking, digital media and photography facilities.