Summer Study Abroad - Illustration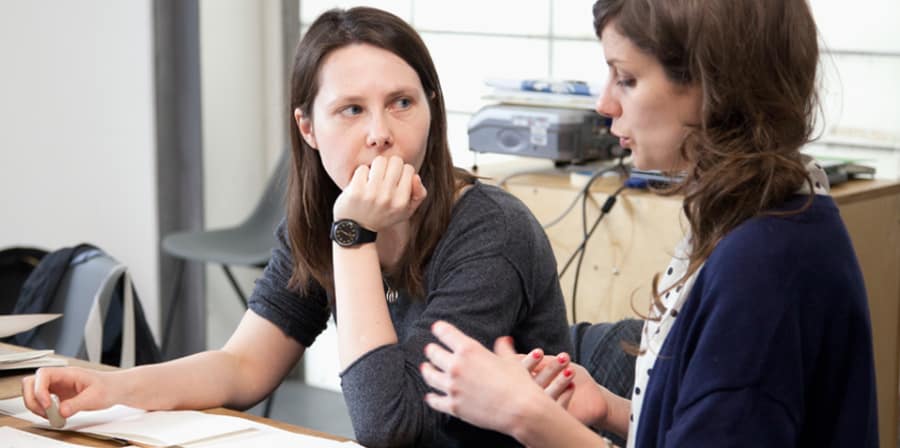 On this three-week course, you will engage in a range of experimental research methods in order to strengthen your illustration practice.
The course will focus on authorship, image making, ways of exploring subject matter through illustration and developing content.
We encourage wide ranging outcomes that may sit within a traditional format or challenge the definition of the subject. This is not a traditional skills-based illustration course, although skills will be incorporated. Instead the course aims for a high level of creative play and reflection in order to develop your ideas and understand research topics more deeply. Outcomes could include images, picture books, series of images, performance, three dimensional objects, text based work or other more idiosyncratic conclusions. With the support of your tutor you will navigate this journey in a way that is meaningful and useful to you.
You will be given a series of tasks in the first part of the course that have been developed specifically to push your thinking and making. These will act as starting points to trigger your imagination and generate a body of research from which you will produce an outcome. The tasks will include elements of drawing, experimental image making, role-play and movement, exploration of unconventional narrative forms, 3D lo-fi making, and will include a research trip in London.
This course should be useful to you if you are interested in authorship, creating stories for picture books or comics, developing a portfolio for further study or simply looking for new methods of research, idea development and experimentation.
This course is suitable for all levels from ambitious beginners to more established illustrators, designers and artists.
Jen Franklin
Jen Franklin is a third-year tutor on the BA Illustration course at Camberwell. She was formerly an ideas consultant and has more recently sold objects and images directly to clients. Jen has experience of producing drawings, editions and large-scale installations; editorial work; licensing images and writing. She ran her own shop for two years in the East End of London and has supplied work to private clients, shops, galleries and fairs including: Urban Outfitters, Yorkshire Sculpture Park, Elphicks, Victor Wynd Fine Art, House of Fairy Tales, Pantone Colour Planner, View on Textiles, Premier Vision, Artwords bookshop, Bookartbookshop and Christies Multiplied. Jen has taught on a range of courses across UAL, and in other establishments such as gallery education and community settings.
Please bring the following items with you
Camera
Laptop or smart phone
A range of drawing materials you would like to experiment with
Sketch or notebook
Date: 01/07/2019 - 19/07/2019
Days: Monday to Friday
Time: 10.00 - 16.00
Duration: 3 weeks
Location: Atterbury Street, SW1P
Fee: £1950