Summer Study Abroad - Illustration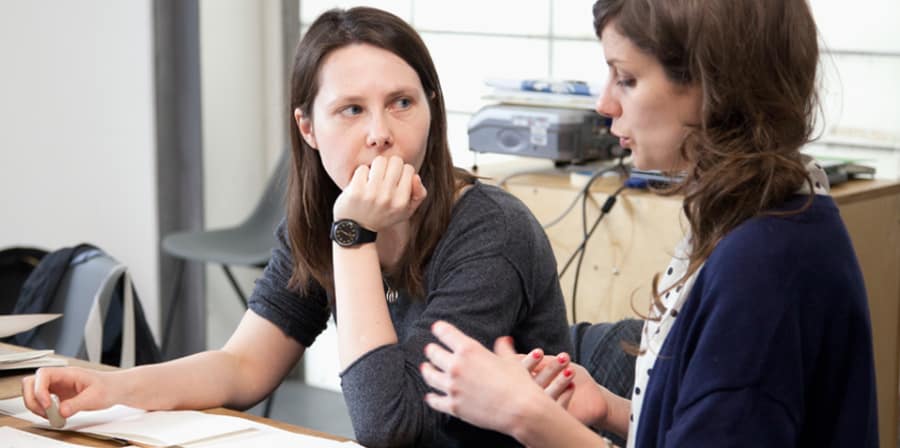 On this three‐week course, you will engage in a range of experimental research methods in order to strengthen your illustration practice.
The course will focus on intuitive, image making, ways of exploring subject matter through illustration and developing content.
This course is suitable for all levels from ambitious beginners to more established illustrators, designers and artists. The course aims for a high level of creative play and reflection in order to develop your ideas and understand research topics more deeply.
Outcomes could include images, picture books, series of images, performance, three dimensional objects, text based work or other more idiosyncratic conclusions. With the support of your tutor you will navigate this journey in a way that is meaningful and useful to you.
You will be given a series of tasks in the first part of the course that have been developed specifically to push your thinking and making. These will act as starting points to trigger your imagination and generate a body of research from which you will produce an outcome. The tasks will include elements of drawing, experimental image making, role‐play and movement, exploration of unconventional narrative forms, 3D lo‐fi making, and will include a research trip in London.
This course will be useful to you if you are interested in authorship, creating stories for picture books or comics, developing a portfolio for further study or simply looking for new methods of research, idea development and experimentation.
This course is suitable for all levels from ambitious beginners to more established illustrators, designers and artists.
Christopher Lutterodt-Quarcoo
Christopher Lutterodt-Quarcoo (CL-Q) MA(RCA), FRSA, FHEA is an internationally exhibiting Designer, awarding-winning Director of 'Hertz' (BFI Future Film Festival: Best Documentary currently on BFI Player), Writer, Global Speaker and Lecturer. Operating on the axis of Design, Politics & Film; CL-Q is the Director of THE ADV_™ Forum, that weaponises empathy for societal progress, change, and impact. He is also the Founder of the research archive Unmaterialised™, which uses design to investigate political influence on global narratives, beliefs and systems.
Alongside his multiple endeavours, CL-Q has operates as a Designer proceeding commissioned work for exhibitions, conferences and festivals internationally. As well as this, he teaches and develops projects on a range of courses across UAL and other education settings.
Please bring a drawing and making kit to include:
Large graphite stick (4B or 6B)
Range of graphite pencils
Drawing materials of choice; marker pens; coloured pens/inks
Range of paper and card
Sketch/notebook
Glue stick
Scissors
Craft knife
Cutting mat
Metal ruler
Masking tape
Camera
laptop/smartphone if desired and any other materials you would like to experiment with.
Date: 01/07/2019 - 19/07/2019
Days: Monday to Friday
Time: 10.00 - 16.00
Duration: 3 weeks
Location: Atterbury Street, SW1P
Fee: £1950