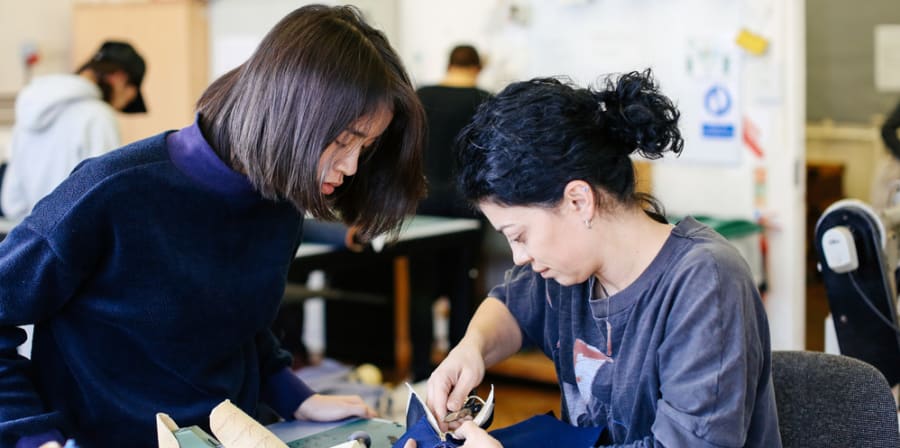 These resources include guidance on a range of practical teaching approaches, with a special focus on diversity and social justice.
Do you have an example of excellent and/or innovative teaching and learning at UAL? We'd love to hear about it: teachingexchange@arts.ac.uk
Academic Enhancement Model support in 2022/23
This year AEM offers a choice of 3 focused strands of activity to each participating course team. Download the summary outlines below and access sample resources to find out more about each core area.
Attainment resources
Interrogating Spaces

A podcast series examining ideas around inclusivity and attainment in Higher Education.
Diversity in Teams

Join a facilitated conversation about diversity in your UAL course team. Harness everyone's potential for you and your students.
Case studies
Podcast: The story of the zines

Listen to the story of the two Decolonising the Arts Curriculum: Perspectives on Higher Education zines.  How do they make space for the expression of different perspectives and experiences of decolonisation? Image Credit: Anita Waithira Israel.
Academic Enhancement Model Toolbox
A collection of tried and tested interventions to help you respond to challenges your course may face