Article by Anushka Tay, PhD student, London College of Fashion
I am delighted to be co-organising Fashioning Inclusivity Symposium at London College of Fashion on 13th June 2019, Registration is now open!
Through the lens of fashion and dress, Fashioning Inclusivity Symposium explores how differences in ethnicity, ability, gender and age are integral to our understandings of culture and society. We take an intersectional approach, because that reflects how we live our lives. We emphasise the fact that fashion practice and research, both internationally and here at LCF, reflects a rich tapestry of cultures and practices. It is not merely the domain of the wealthy, able-bodied, and white.
Two years ago, I presented a paper at an international conference held in London. I had spent 4 months researching Chinese women's dress in Malaysia, Singapore and Hong Kong in the mid-20th century, for my MA in Fashion Cultures at LCF. I had won several grants and prizes for my research and looked forward to questions which could enliven my subject, even lead me to new ideas. Surprisingly, I received no questions, only requests that I speak about dress in completely different countries to those which I had researched. I later realised that my panel - on South-East Asian diaspora dress - had been scheduled at the same time as another set of talks about European royalty, which was packed out. I'd hoped to start discussions of the amazing ways in which fashion transcends borders, carries symbols of culture, and holds differing meanings in different places simultaneously. Why was it that the 'ethnic' category was seen as specialist, whilst the category of rich white people was, seemingly, more universally appealing?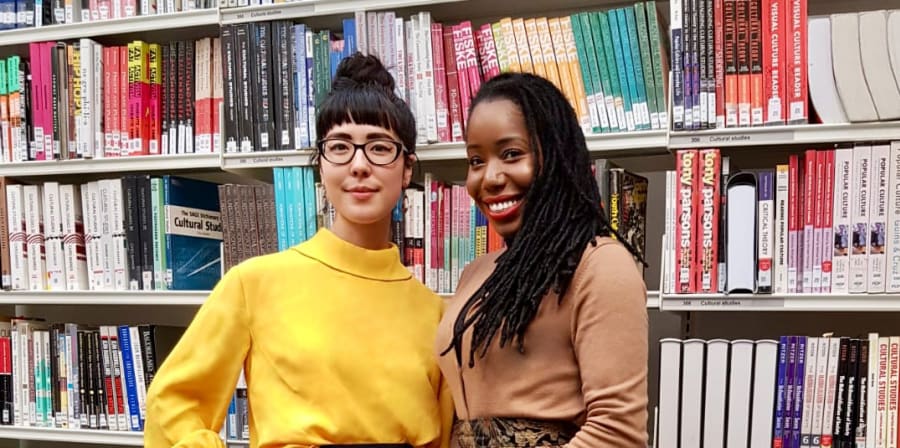 I'm working alongside my fellow PhD student Kadian A. Gosler, and the event is supported by the LCF Research Students Hub, and Techne DTP. Kadian and I chose this conference theme after discussing many frustrating academic experiences, in different personal and professional circumstances. We are both minority-ethnic women. Race and ethnicity feature in our PhD research alongside notions of age, ability, and gender for the simple reason that they can not, and should not, be ignored.
Fashioning Inclusivity Symposium is for researchers and practitioners in fashion and related fields: fashion & dress, textiles, museums & archives, and fashion design education.
We pose the question:
How can researchers, designers, students & teachers develop the field of fashion in the most inclusive way possible?
We are greatly looking forward to the conversations which will arise from Fashioning Inclusivity 2019!